BASF Ultrafuse® BVOH
An water-soluble support filament compatible with a variety of materials.
*Shipping Time: 1-2 Weeks*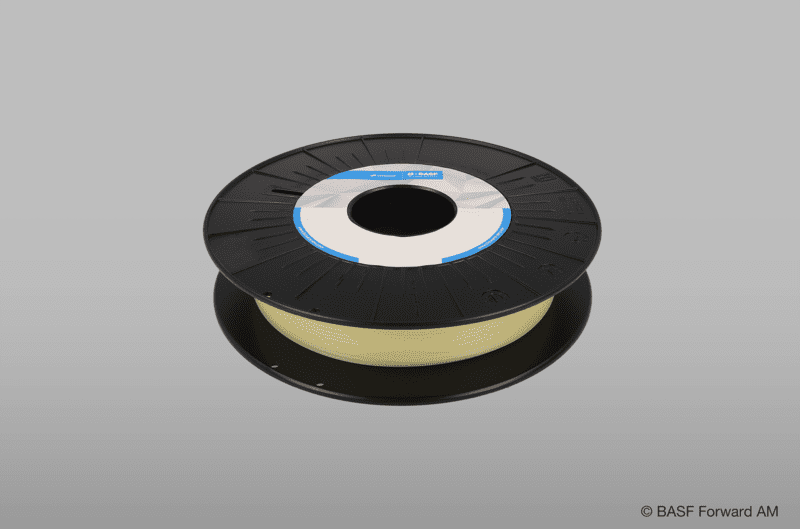 Product Details
Specifications
Temporary support structures may be necessary for printing intricate designs, and Ultrafuse® BVOH water-soluble support filament is specifically engineered for this purpose. It effortlessly dissolves in water, with its solubility increasing at higher water temperatures.
This support filament is highly compatible with a range of materials, including PLA, PRO1, ABS, ABS Fusion+, PA, and PAHT CF15. To prevent moisture absorption, it is advisable to store this monofilament in a sealed bag or container.
Water soluble

Dissolves 2 times faster than other PVA

Support compatible with multiple materials
Parts with overhang

Complex parts

Hollow parts
Ultrafuse® BVOH
Tensile Strength (MPa):

8.7 (ZX), 33.7 (XY)

Flexural Modulus (MPa):

1081 (ZX), 1807 (XZ), 2236 (XY)

Elongation at Break:

0.8 % (ZX), 14.8 % (XY)

Melting Temperature:

175°C

Nozzle Temperature:

190-210 °C

Bed Temperature:

60 - 100 °C

Bed Material:

Glass

Nozzle Diameter:

≥ 0.4 mm

Print Speed:

30 - 60 mm / s