BASF Ultrafuse® TPU 95A
With its outstanding abrasion resistance, Ultrafuse® TPU 95A is an excellent choice for wear and tear applications. Parts printed with this material set themselves apart by high elongation at break, great layer adhesion and a good resistance to oils and other industrial chemicals.
*Shipping Time: 1-2 Weeks*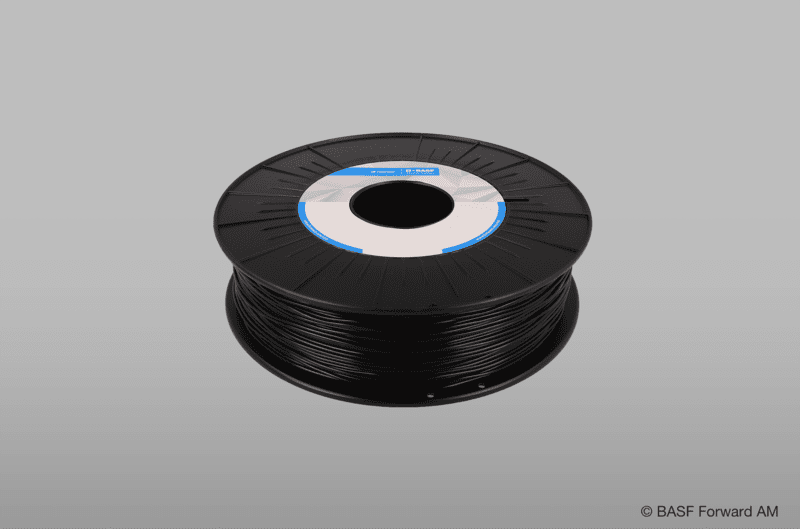 Product Details
Specifications
Ultrafuse® TPU 95A presents a finely tuned combination of flexibility and durability. Additionally, it facilitates smoother and faster printing compared to softer TPU grades.
Thanks to its excellent printing characteristics, Ultrafuse® TPU 95A is an excellent option for those venturing into flexible material printing, suitable for both direct drive and bowden style printers.
Benefits:

Perfect for fast printing

High abrasion resistance

Easy to handle

Good resistance to oils and common industrially used chemicals

Printable on direct drive and bowden style printers

Biocompatible
Functional flexible parts

Wear and tear application
Ultrafuse® TPU 95A
Shore A Hardness:

92

Abrasion Resistance:

64 mm3

Compression set at 23°C, 72h:

38%

Stress at Break:

44.2 MPa (XY), 12,2 MPa (ZX)

Elongation at Break:

661 % (XY), 192 % (ZX)

Tear Strength:

90 kN/m (XY), 8 kN/m (XZ), 14 kN/m (ZX)

Nozzle Temperature:

210-230 °C

Bed Temperature:

40°C

Bed Material:

Glass

Nozzle Diameter:

≥ 0.4 mm

Print Speed:

14-40 mm / s