Bambu Lab AMS - Automatic Material System
The Automated Material System (AMS) by Bambu Lab, a groundbreaking automation system enabling users to print with up to four different colors and a range of materials in a single print.
*Shipping Time: 1-2 Weeks*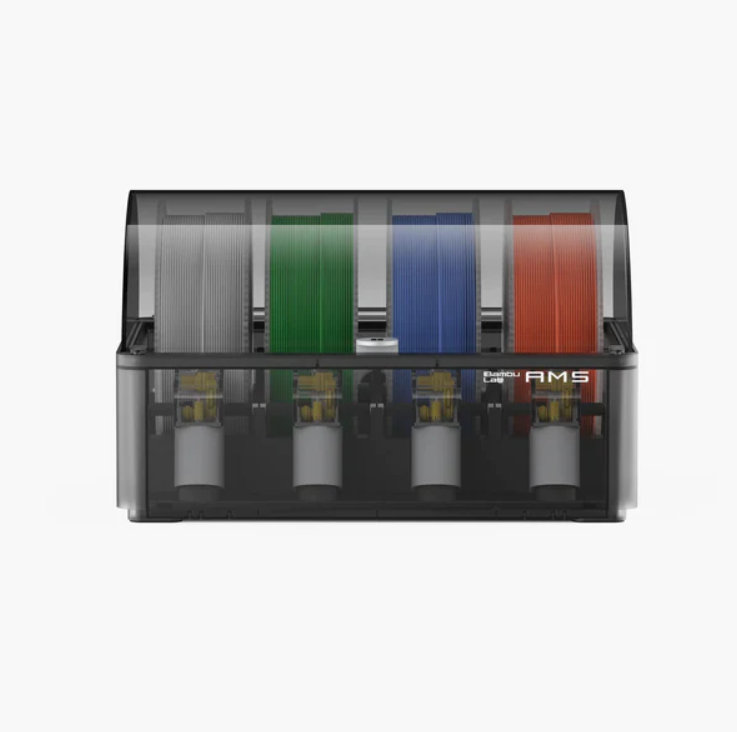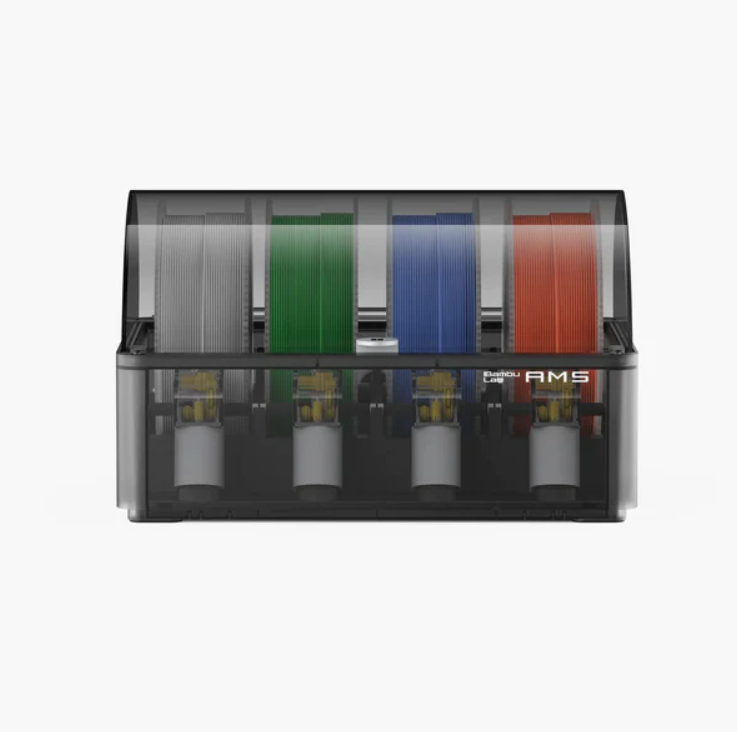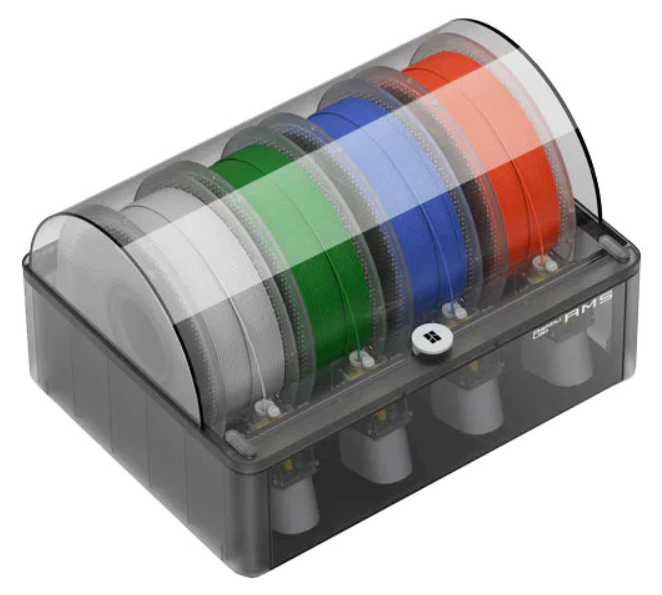 Eliminate Filament Waste
Without the AMS, running out of filament means manual spool replacement, causing printing interruptions and filament wastage. The AMS ensures a smooth transition to a new spool, maintaining uninterrupted printing and minimizing waste.
Filament Entanglement Detection
If resistance is detected at the toolhead, indicating potential filament tangling or spool obstruction, AMS can promptly identify it and pause printing to prevent any issues like air printing.
Continuous Printing Assurance
Ensure your print never halts with automatic spool changes. The AMS filament backup function guarantees a seamless and uninterrupted printing process, eliminating concerns about filament depletion during your absence or sleep. This not only prevents filament waste but also promotes energy efficiency.
Maintain Filament Dryness
The AMS features an airtight seal and employs desiccant material to absorb moisture, ensuring a dry environment for the filament.
A humidity sensor within the AMS alerts users to higher humidity levels or the need for desiccant replacement, ensuring optimal print quality by keeping the filament dry.