BASF Ultrafuse® rPET
Sustainability Meets High Performance
PET is mainly known by the well-known PET bottle material. This recycled has a natural transparent blueish look. It has excellent 3D printing properties and good mechanical characteristics.




*Shipping Time: 1-2 Weeks*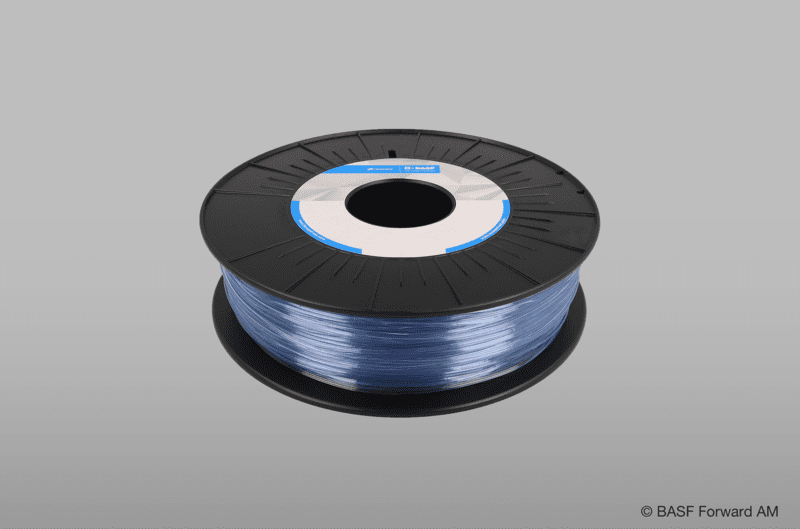 Product Details
Specifications
No less than 44 % of total waste* is generated by plastics. The 3D printing community provides a powerful opportunity to make current manufacturing methods more sustainable, so we have challenged ourselves to create a filament made from recycled material that is a serious alternative to filaments made from virgin raw materials.
We are now proud to say that with the new Ultrafuse® rPET we have more than met the challenge. The "r" stands for recycled, as Ultrafuse® rPET is made from recycled PET post industrial waste. Components printed with Ultrafuse® rPET print, look and perform as outstandingly as our PET filament made from virgin raw material.
Ultrafuse® rPET is based on food-safe raw materials (granulate), which are suitable for food contact applications according to the European Plastics Regulation.
Benefits:

Sustainable alternative to PET

Easy to print

Great end results
Jigs & fixtures

Automotive parts

Prototyping
Ultrafuse® rPET
Tensile Strength (MPa):

14.7 (ZX), 38.6 (XY)

Flexural Modulus (MPa):

829(ZX), 1551 (XZ), 1662 (XY)

Elongation at Break:

1.2% (ZX), 4.3 %(XY)

Impact Strength Izod notched (kJ/m2):

1.5 (ZX), 3.3 (XZ), 4.4 (XY)

Impact Strength Izod unnotched (kJ/m2):

4.4 (ZX), 21.9 (XZ), 48.2 (XY)

HDT @ 0.45 MPa:

71°C

Nozzle Temperature:

225-245 °C

Bed Temperature:

65 - 85 °C

Bed Material:

Adhesive spray or glue

Nozzle Diameter:

≥ 0.4 mm

Print Speed:

30 -60 mm / s