UltiMaker PP (Polypropylene)
Certified NFC Ultimaker Material
Ultimaker PP (polypropylene) is tough & durable, has exceptional fatigue resistance, and also has good chemical, temperature, & electrical resistance. PP is one of the most widely used plastics on the planet, popular with engineers for a variety of applications. From electrical components to living hinges, UltiMaker PP is the go-to material for prototyping and end-use products.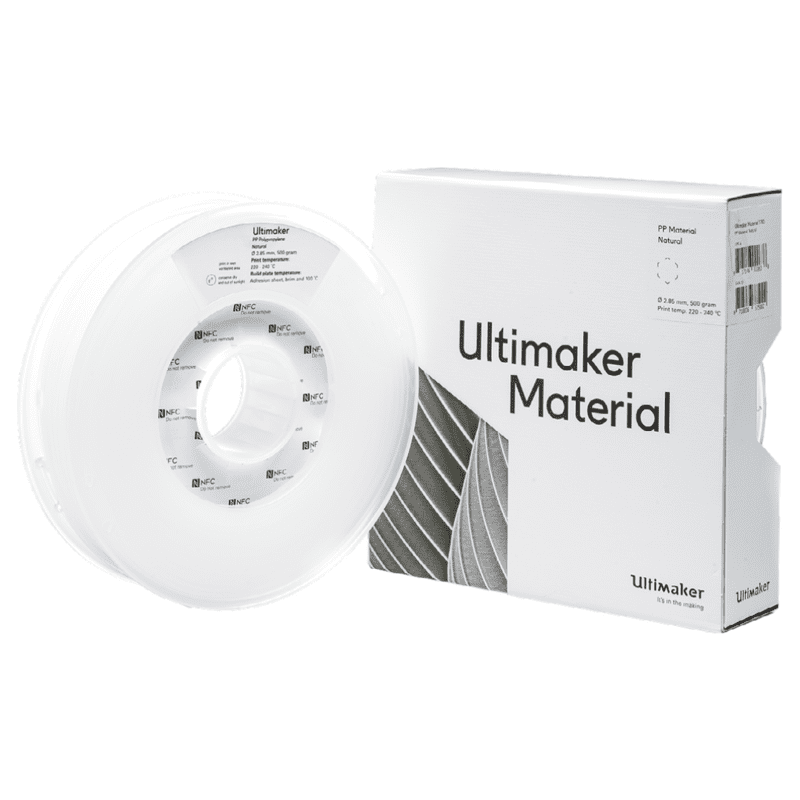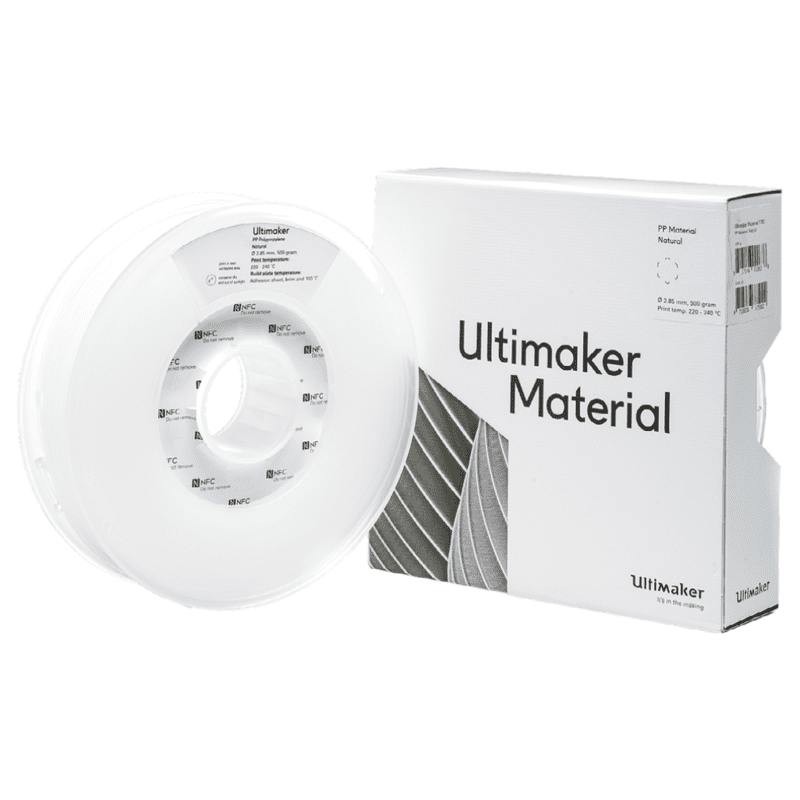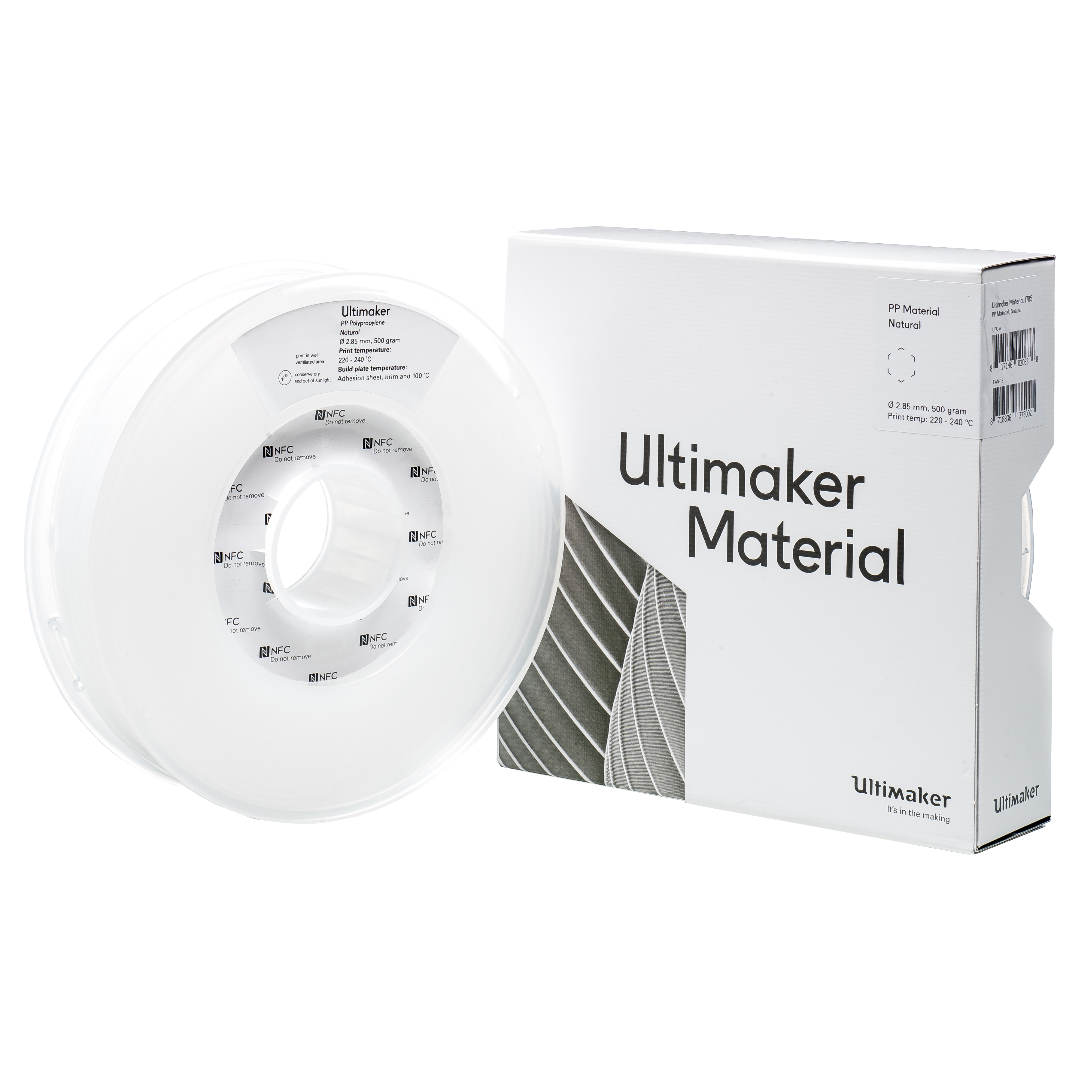 Product Details
Specifications
Features:
Durable with high toughness and fatigue resistance (PP retains its shape after torsion, bending, and/or flexing)
Low friction and smooth surfaces
Semi-flexible
Chemical resistance to a wide range of bases and acids, including industrial cleaning agents
High electrical resistance makes it a good electrical insulator
Translucent
Low density resulting in lightweight parts (high strength-to-weight ratio)
Excellent layer bonding
Adequate bed adhesion and low warping when using Advanced 3D Printing Kit stickers
Recyclable, for low environmental impact
More durable than other brands
Ultimaker PP can be printed on the Ultimaker S5, Ultimaker S3, and Ultimaker 3. It is officially supported for single-extrusion prints.
UltiMaker PP (Polypropylene)
Diameter:

2.85 ± 0.05 mm

Tensile modulus:

220 MPa

Tensile stress at yield:

8.7 MPa

Elongation at yield:

18%

Flexural strength:

13 MPa

Flexural modulus:

305 MPa

Hardness:

45 (Shore D)

Melt mass-flow rate (MFR):

20 g/10 min

Melting temperature:

130 °C

Specific gravity:

0.89