BASF Ultrafuse® TPU 64D
Ultrafuse® TPU 64D stands as the most rigid elastomer within BASF Forward AM's flexible product range. This material exhibits notable rigidity while retaining a level of flexibility.
*Shipping Time: 1-2 Weeks*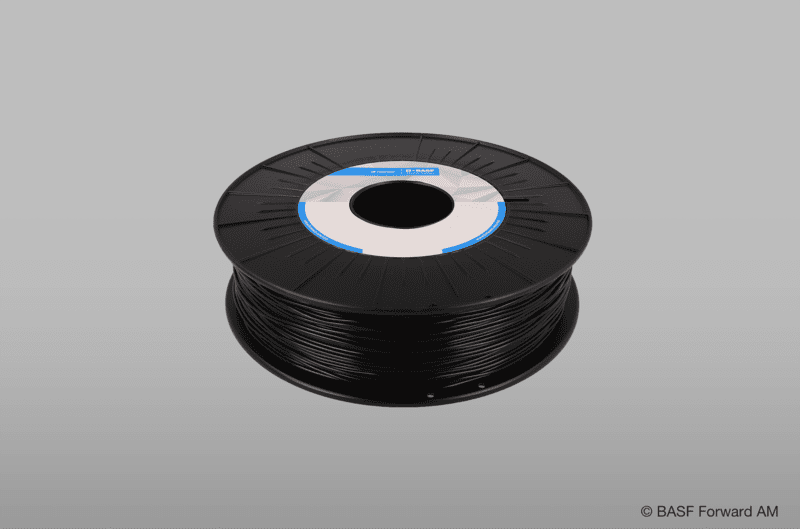 Product Details
Specifications
This filament is the perfect match for industrial applications requiring rigid parts being resistant to impact, wear and tear. Due to its property profile, the material can be used as an alternative for parts made from ABS and rubbers.
Ultrafuse® TPU 64D combines the best of two worlds by being a strong yet flexible filament for Fused Filament Fabrication, suitable for all FFF technologies. Building on BASF's decades of experience in flexible materials, this material is based on the established thermoplastic polyurethane Elastollan, standing for maximum reliability, consistent product quality and cost efficiency.
Ultrafuse® TPU 64D is easily compatible with water soluble support. Thanks to its property profile, Ultrafuse® TPU 64D presents an excellent alternative to rubber and ABS for the manufacturing of tools, jigs and fixtures.
High resistance to oils, greases, oxygen and ozone
High wear and abrasion resistance
High impact resistance
Compatible with water soluble support
Printable on direct drive and bowden style printers
Biocompatible
Functional flexible parts
Wear and tear application
Tooling, jigs and fixtures
Ultrafuse® TPU 64D
Shore D Hardness:

58

Abrasion Resistance:

43mm3

Compression set at 23°C, 72h:

25%

Stress at Break:

37 MPa (XY), 19 MPa (ZX)

Elongation at Break:

399 % (XY), 115% (ZX)

Tear Strength:

66 kN/m (XY), 37 kN/m (XZ), 79 kN/m (ZX)

Nozzle Temperature:

230-255 °C

Bed Temperature:

40°C - 60°C

Bed Material:

Glass

Nozzle Diameter:

≥ 0.4 mm

Print Speed:

30-60 mm / s