UltiMaker PC (Polycarbonate)
Certified NFC Ultimaker Material
With PC (polycarbonate) filament, you can print strong & tough parts that retain dimensional stability when subjected to temperatures as high as 110 ºC. UltiMaker PC is a perfect filament for printing molds, tools, functional prototypes, and parts for short-run manufacturing. PC is a top choice material for engineers and manufacturers who require parts that need to retain strength, toughness, and shape while operating in high-temperature environments.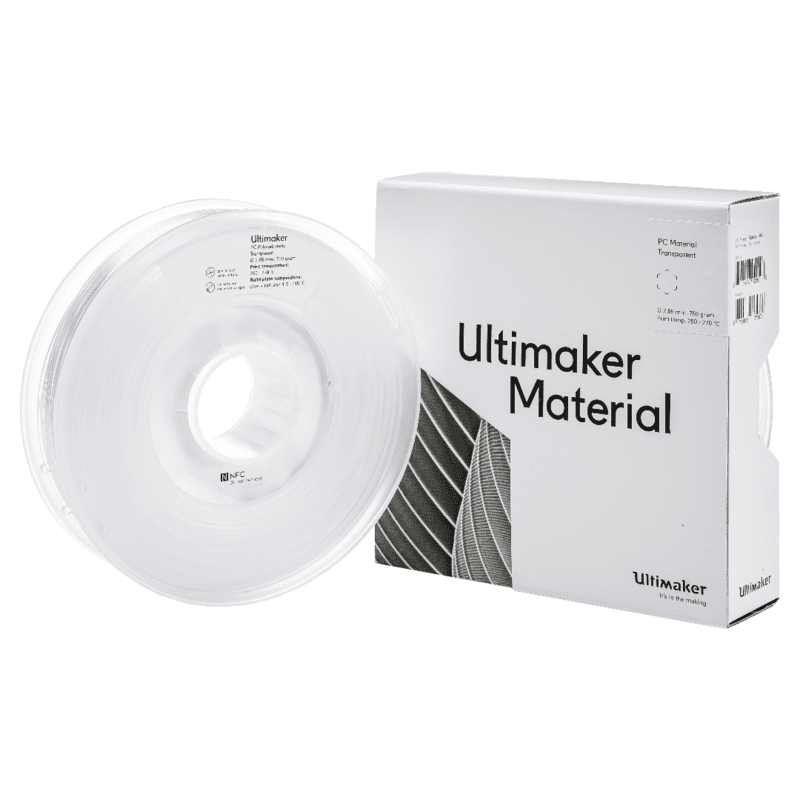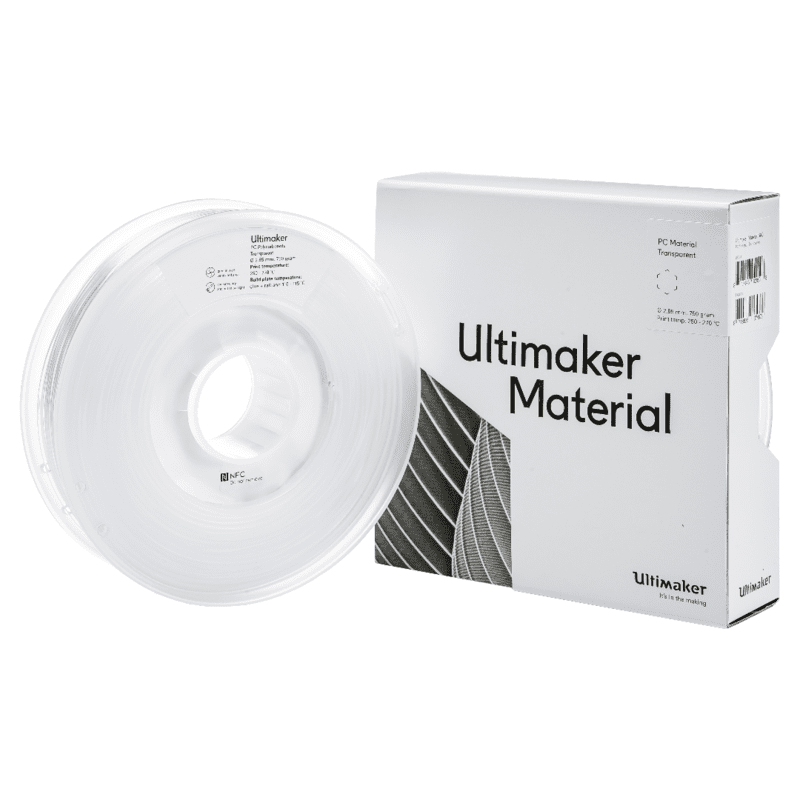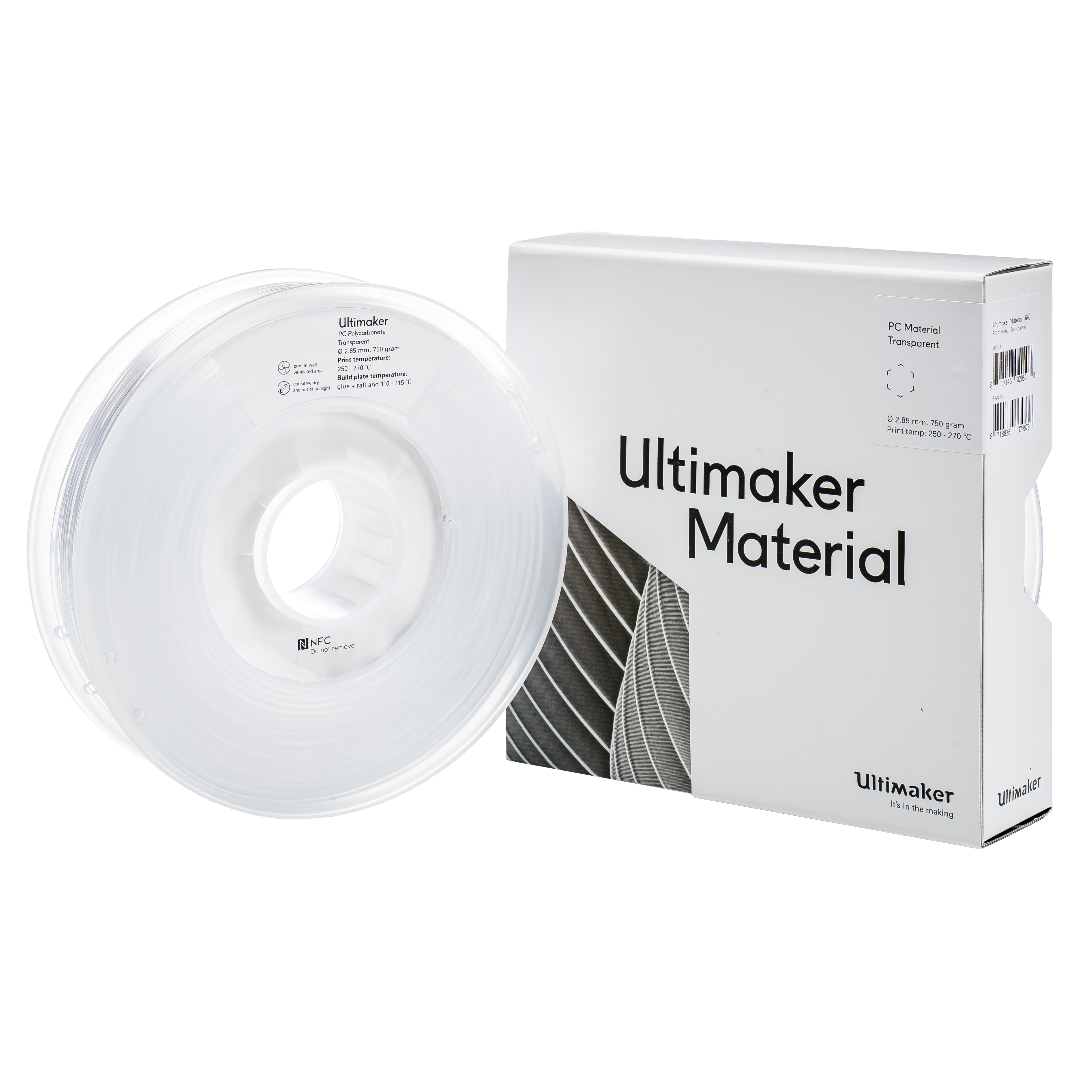 Product Details
Specifications
Features:
High toughness, especially for the non-transparent filament options
Resists temperatures and retains form up to 110 ºC
Flame retardant characteristics
Dimensionally stable
Strong interlayer bonding capabilities, especially when using the front door add-on
Good bed adhesion, especially when using the stickers supplied in the Advanced 3D Printing Kit
Allows printing of translucent parts for lighting applications with a transparent filament option
Ultimaker PC material is officially supported for single material prints with the Ultimaker S5, Ultimaker S3, Ultimaker 3 series, and Ultimaker 2+ series of 3D printers.
UltiMaker PC (Polycarbonate)
Diameter:

2.85 ± 0.05 mm

Max roundness deviation:

0.05 mm

**Tensile modulus:

2,134 MPa (t) 1,904 MPa (b/w)

Tensile stress at break:

76.4 MPa (t) 53.7 MPa (b/w)

Flexural strength:

111 MPa (t) 95.5 MPa (b/w)

Glass transition:

112 - 113 °C

Specific gravity:

1.18 - 1.20