AquaSys® 120
AquaSys® 120 is a water-soluble support filament designed to produce applications with complex design features. Composed of non-toxic & environmentally-friendly components, it minimizes both environmental impact and post-processing time.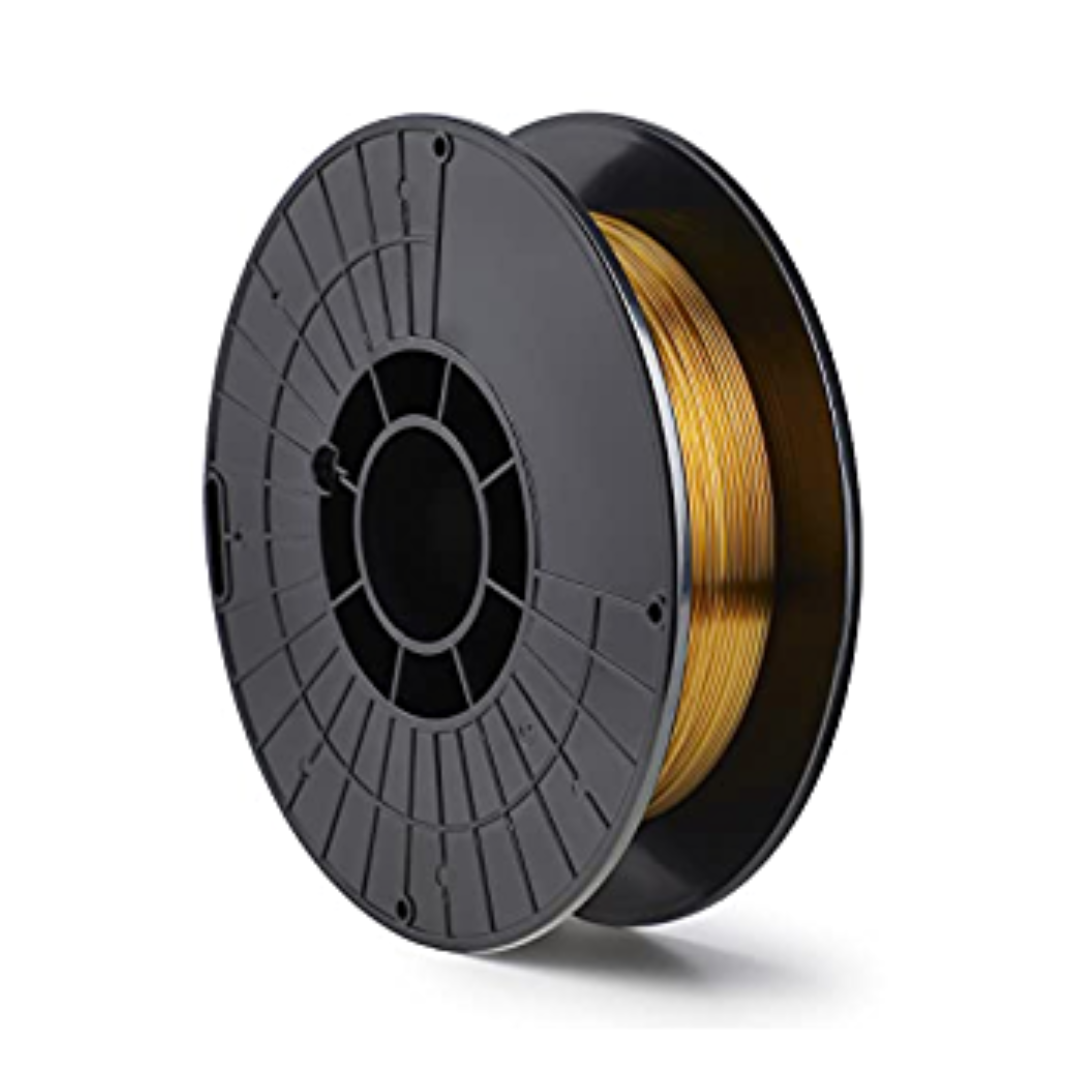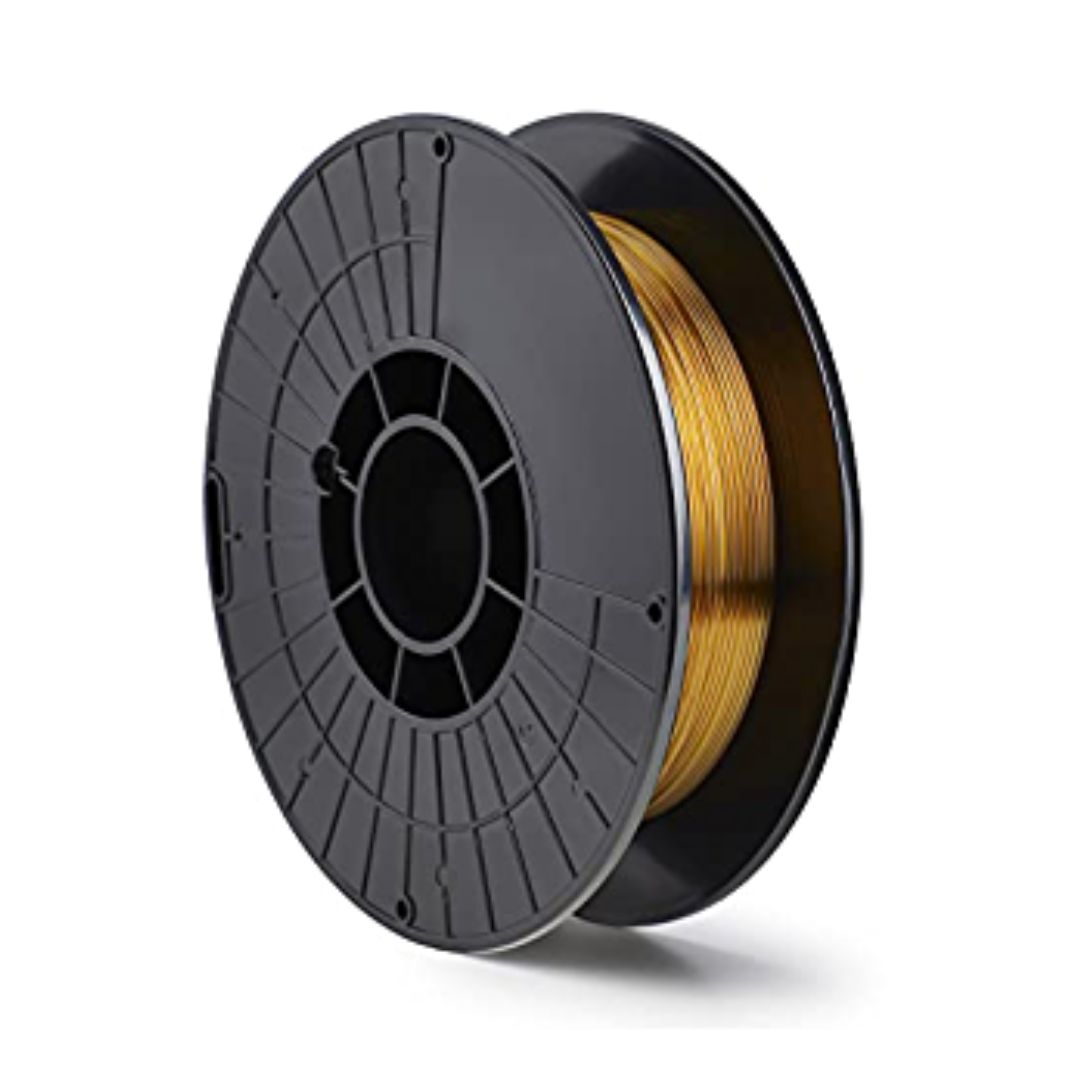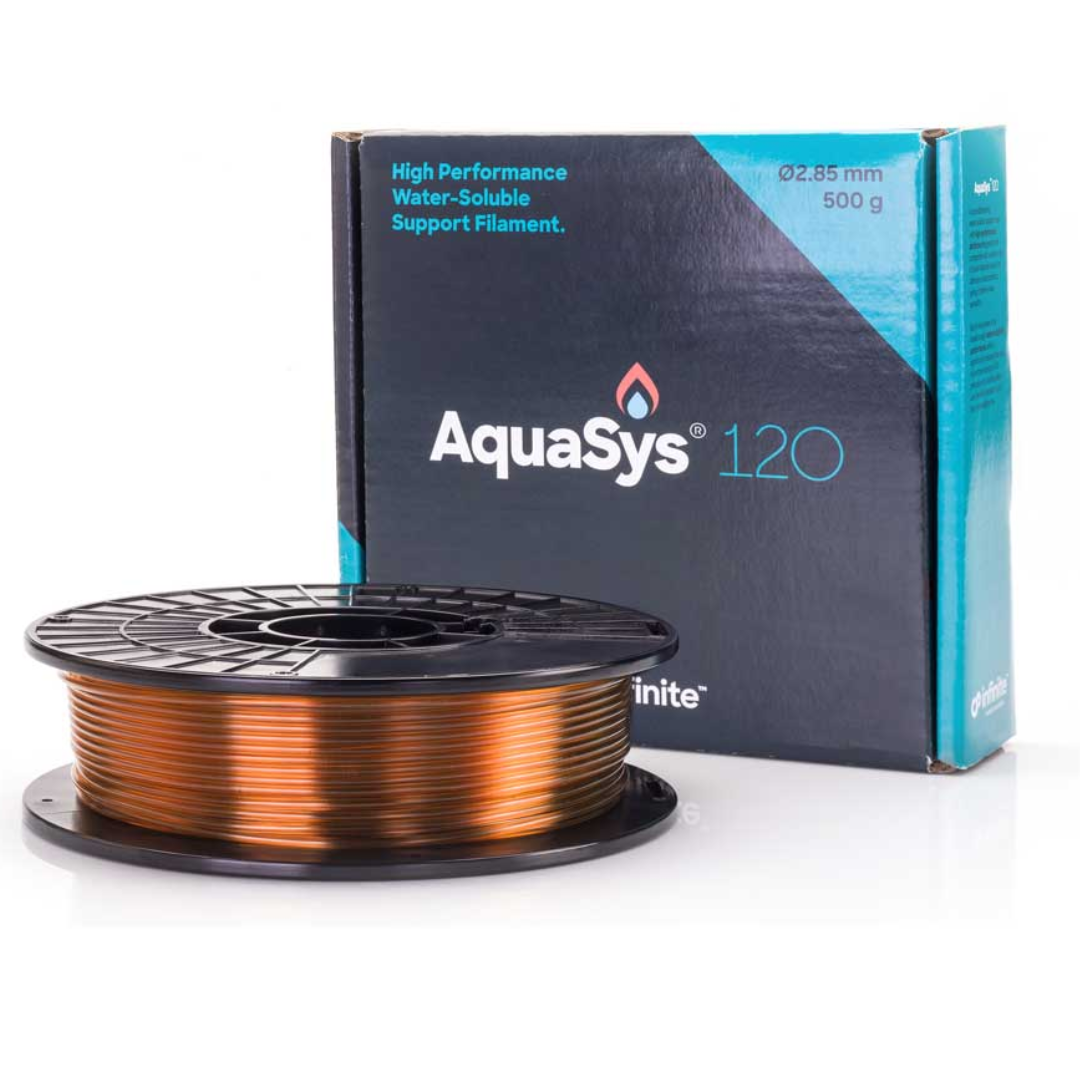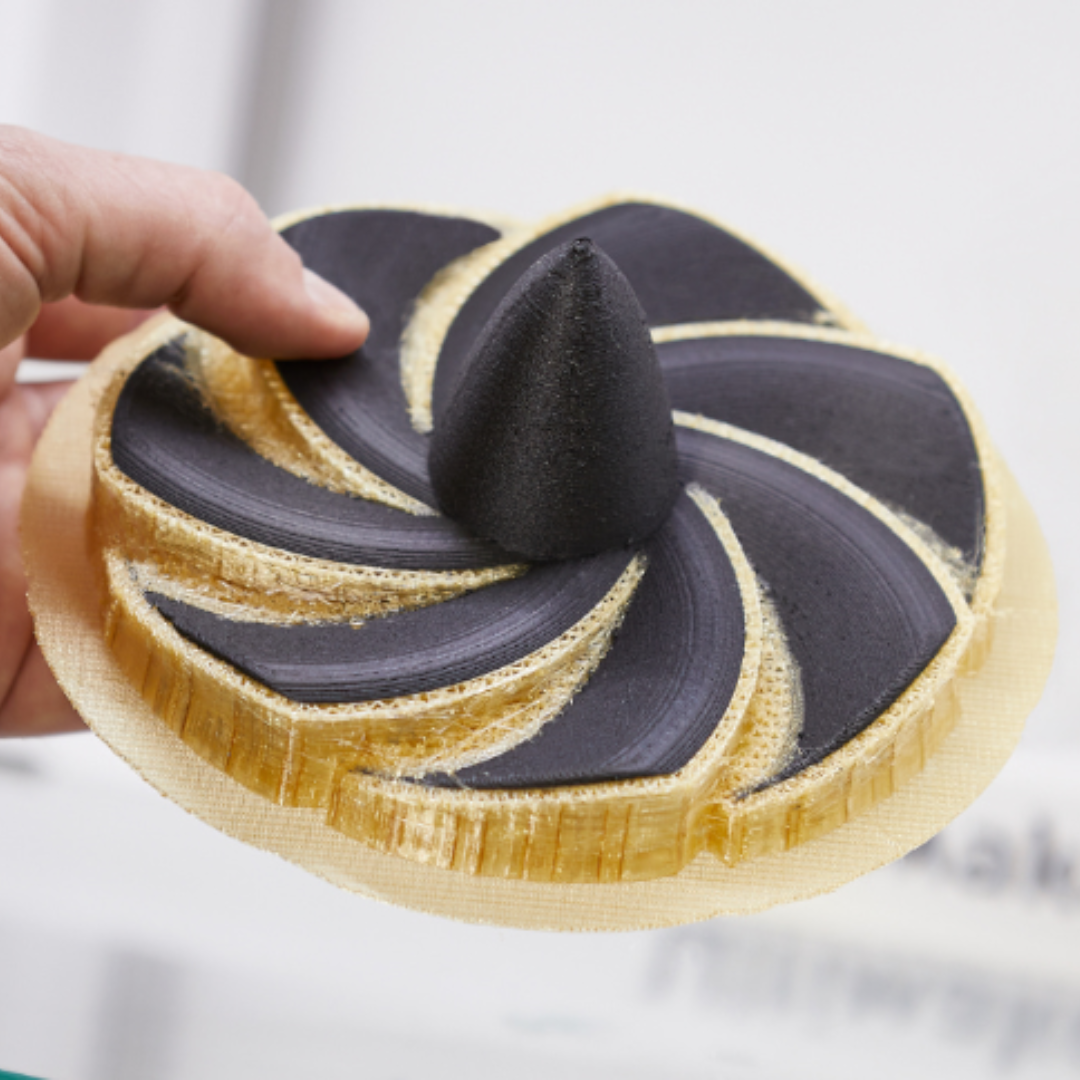 Product Details
Specifications
Product Features:
Works extremely well with ABS, PC/ABS, nylon, TPU, CPE, PC, and PP filament

Adheres to other 3D printing materials, providing a better print quality

Great stability in higher printing temperatures (chamber temperatures up to 120ºC)

Dissolves up to 6x faster than other BVOH or polyvinyl alcohol (PVA) support materials

No solvents needed, no more removing supports

Smart for the environment and nontoxic

Provides excellent, high-quality surface finish
Get More Done in Less Time
​AquaSys
®
120 filament dissolves 6X faster than a leading brand of PVA. That means engineers can spend less time sanding off breakaway material or handling harsh chemicals, and more time designing, building, and getting things done.
Print with a Clean Conscience
​Aquasys
®
120 is based, in significant part, on a naturally-occurring element that's rapidly mineralized in the environment. It's also safe to dispose of through most waste management platforms — but be sure to check your local regulations first.
Dissolvable, hands-off support removal allows for complex design features, enabling new possibilities for everything from flightworthy plane parts to highly specific surgical molds.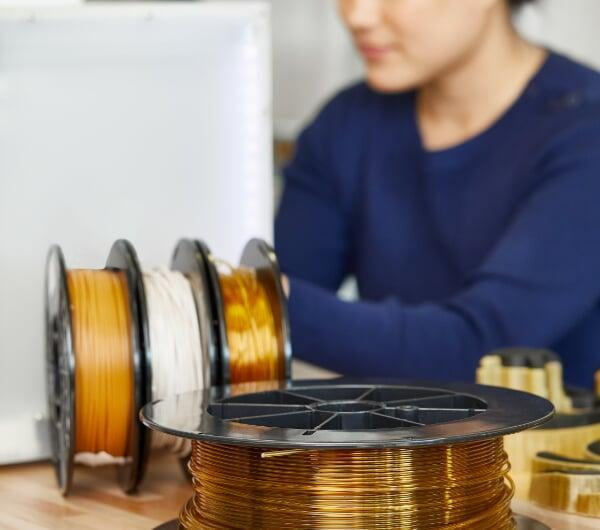 Jigs & fixtures

Replace traditional jig and fixture production methods with a smart, simple approach to FFF. Precision, specificity, and complexity are highly sought after and achievable with AquaSys 120.
Rapid prototyping
Create and experiment with a broad range of materials and produce end-use parts with FFF — all without wasting time or risking damaged prototypes with breakaway support removal.
End-use products
Compatible with commonly used plastics like ABS and PP, AquaSys 120 is uniquely suited to support the production of tough, functional parts.
Finish clean
AquaSys 120 doesn't require toxic finishing chemicals, making it ideal for manufacturing, medical, and educational uses — while also relieving the waste disposal burden for all users.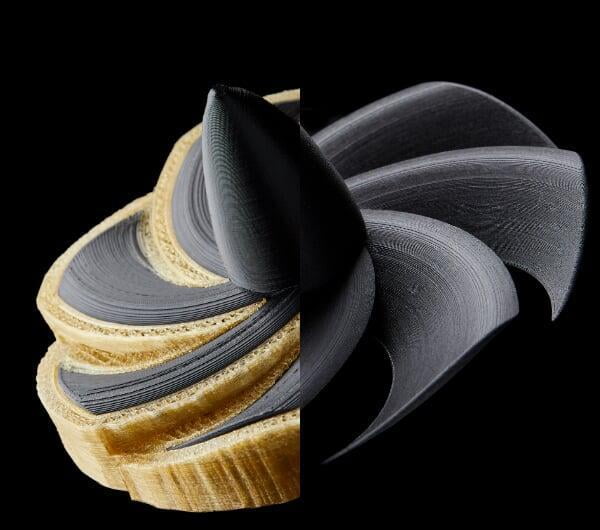 AquaSys® 120
Sizes:

1.75mm, 2.85mm

Weight:

2.3 kg

Dimensions:​

13 × 12 × 4 mm

Volume:

​1kg or 500g

Extruder Temperature:

220-245ºC

Build Plate Temperature:

Up to RT-130ºC

Chamber Temperature:

80-120ºC