Makerbot Sketch Bundle
With schools back in session, now is the time to make sure students are ready to kick off the new school year with must-have STEM tools for the classroom, such as 3D printers.

3D printers enable students to design, create, and print their own 3D objects, which can be used in a variety of classroom projects. Not only are students getting hands-on experience, but they are also being taught to think critically and problem-solve, two key areas of skills development.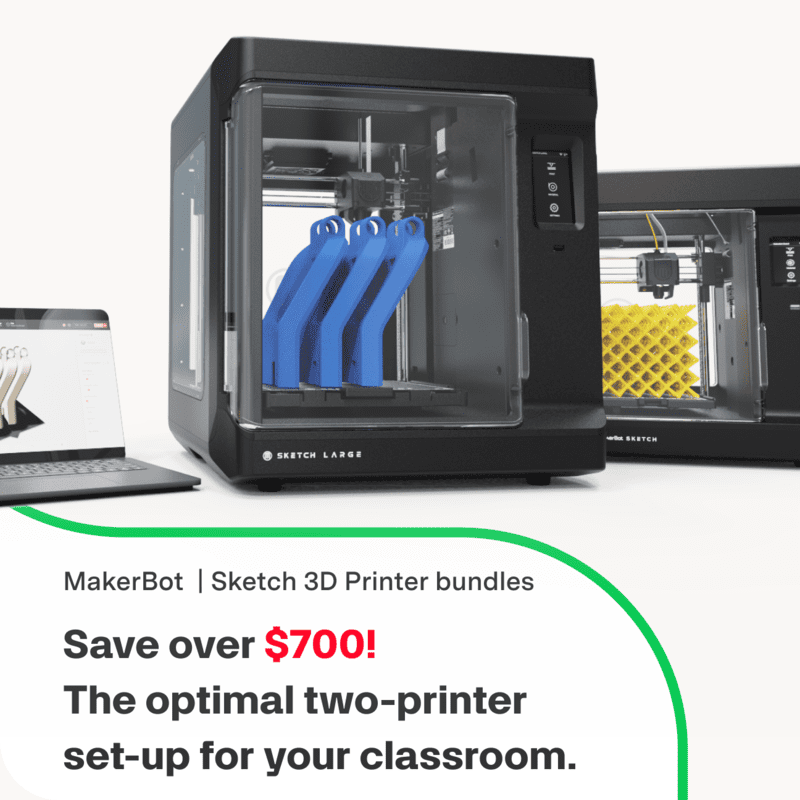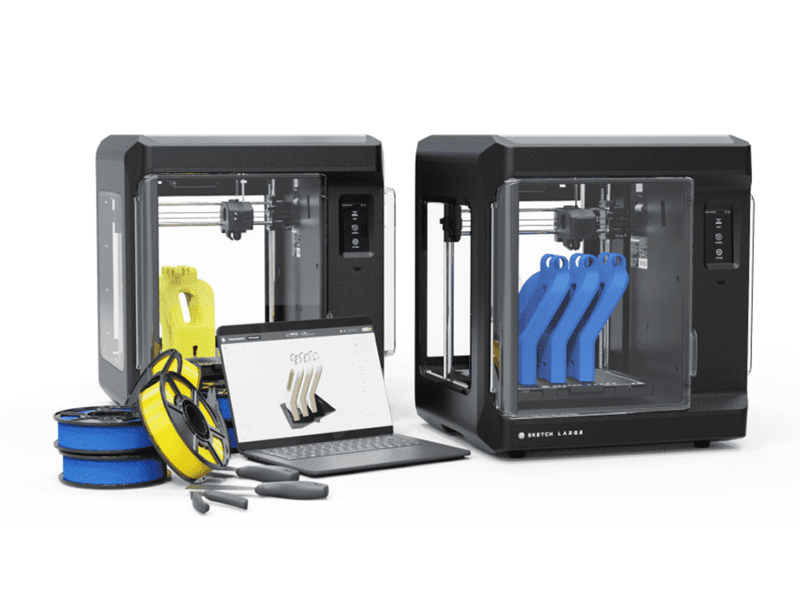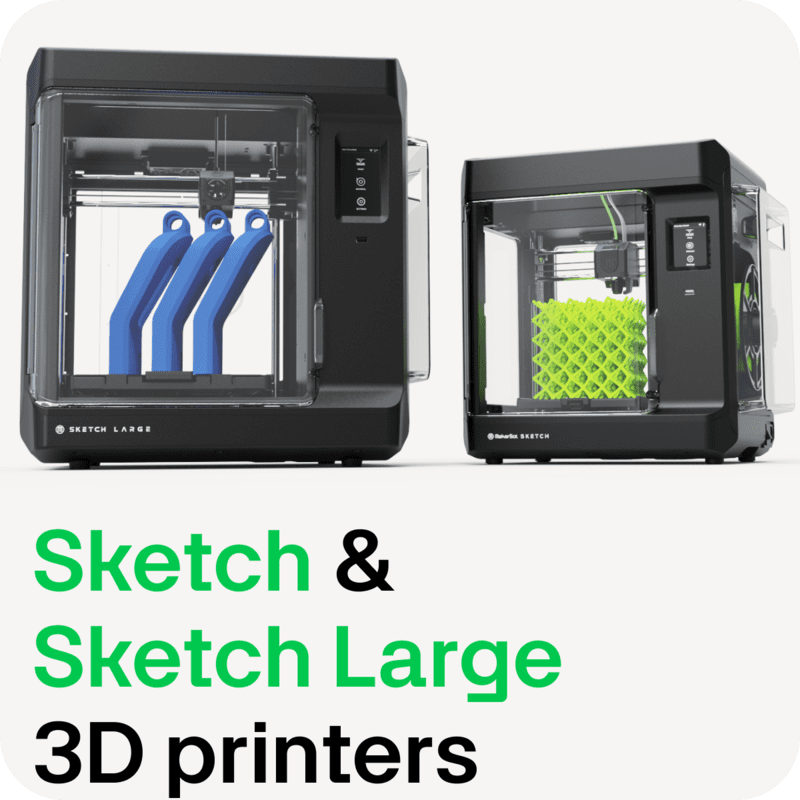 Product Details
Specifications
What's special about this bundle?
Customers have asked for more flexible options. So, for a limited time, purchase a Sketch and Sketch Large classroom bundle and save over $700! Get the best of both worlds with this classroom printer configuration!



Make 3D Printing Possible for Every Student

Fast, reliable, easy-to-use printers designed with print quality & safety in mind.




Heated & Flexible Build Plate

Heated Build Plate for secure, successful printing and a flexible surface to make removing finished prints a breeze.




From Digital Model to 3D Print

Tap into a 3D Printing software with built-in features that make 3D printing in the classroom & at home easier than ever before.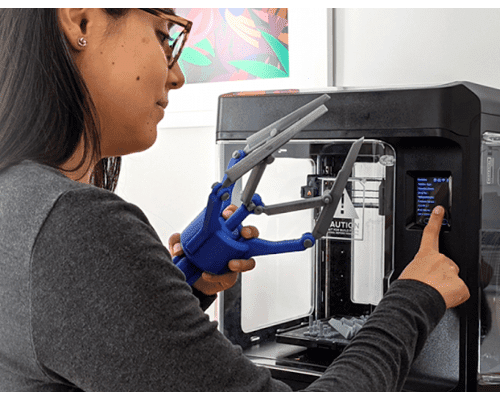 This special two-printer classroom bundle provides the ideal set-up for 3D printing access to groups of students collaborating on project sizes both large and small.
With the Makerbot Sketch Large, explore 3D Printing on a bigger stage; enable students to design bigger & unhindered on an easy-to-use 3D Printer.
Makerbot Sketch Large
Print Technology:

FFF

Build Speed:

Max Print Speed: Up to 150 mm/sec

Maximum Build Volume:

220mm x 200mm x 250mm [8.66in x 7.87in x 9.84in]

Supported Materials:

MakerBot PLA and Tough for SKETCH

Maximum Heated Build Plate Temperature:

110C [230F]

Operating Volume:

50 dB

Recommended Print Mode:

Balanced

Print Heads:

1 (user replaceable)

Nozzle Diameter:

0.4 mm

Nozzle Material:

Stainless Steel (SU304)

Sensors:

Filament Detection and Auto Load/Unload

Display:

109mm color touch screen [4.3in color touch screen]

Build Plate:

Heated with removable, flexible build surface

Build Surface:

Grip Surface

Camera Resolution:

2 megapixels

Ambient Operating Temperature:

15C to 30C [59F to 86F] 10% to 70% RH non-condensing

Storage Temperature:

0C to 55C [32F to 131F]

Filter:

Particle Filter

Product Dimensions:

547mm (H) x 535mm (W) x 470mm (D) [21.54in (H) x 21.07n (W) x 18.50in (D)]

Product Weight:

23.2kg [51.15lb]

Shipping Weight:

32.5kg [71.65lb]

Shipping Box:

675mm (H) x 569mm (W) x 591mm (D) [26.57in (H) x 22.40in (W) X 23.27in (D)]

Software Bundle:

MakerBot CloudPrint

Recommended Browser:

Latest version of Chrome, Edge, Firefox, or Safari
Makerbot Sketch
Print Technology:

FFF

Build Volume:

150mm x 150mm x 150mm [5.9in x 5.9in x 5.9in]

Layer Resolution:

100-400 microns [0.0039 IN-0.0157 IN] Print mode tuned for 200 microns

Material Diameter:

1.75 mm [0.069 in]

Material Compatibility:

MakerBot Sketch PLA Material MakerBot Sketch Tough Material

Extruder Compatibility:

MakerBot Sketch Extruder

Nozzle Diameter:

0.4 MM [0.015 IN]

Print File Type:

.MAKERBOT

Ambient Operating Temperature:

15­-30°C [59-86°F]

Storage Temperature:

0­-55°C [32-­131°F]

Product Dimensions:

433.4mm (H) x 423.1mm (W) x 365.0mm (D) [17in (H) x 16.6in (W) x 14.4in (D)]

Product Weight:

11.8 kg [26 lb]

Shipping Weight:

17kg [37.5 lb]