Makerbot Sketch Large
Print Bigger & Bolder Every Step of the Way
Explore 3D Printing on a bigger stage; enable students to design bigger & unhindered on an easy-to-use 3D Printer.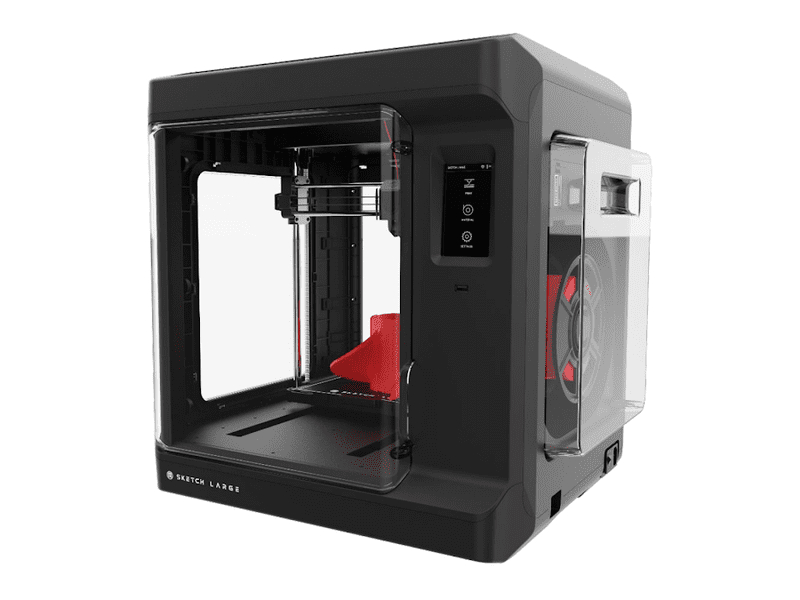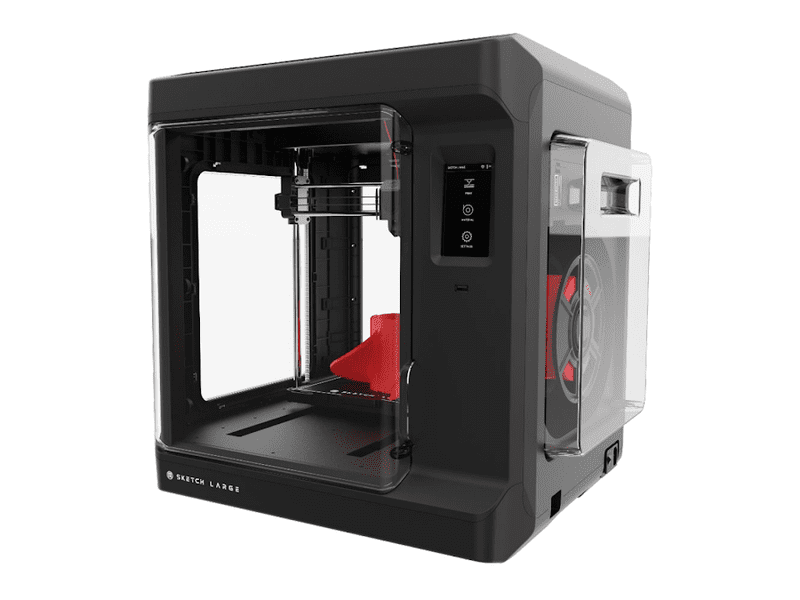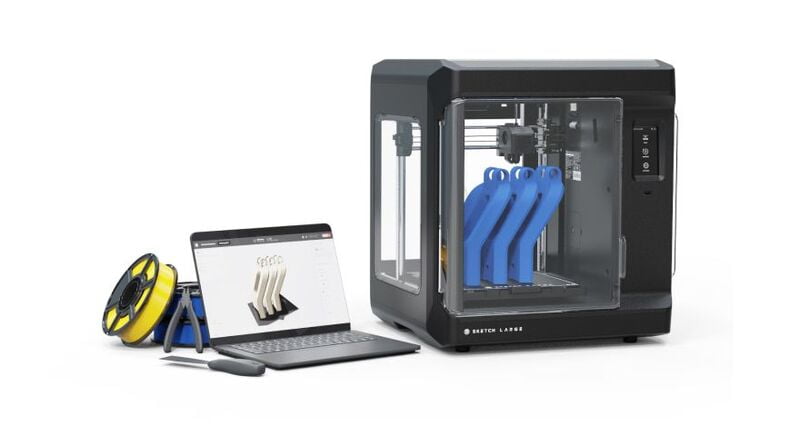 Product Details
Specifications
3D Printing in the classroom isn't just about the 3D Printer — it's about the curriculum, the projects, and knowledge that surrounds it. That's why we're including printer training, design thinking curriculum, and easy access to lesson plans and projects along with enough filament to print all of your student's projects.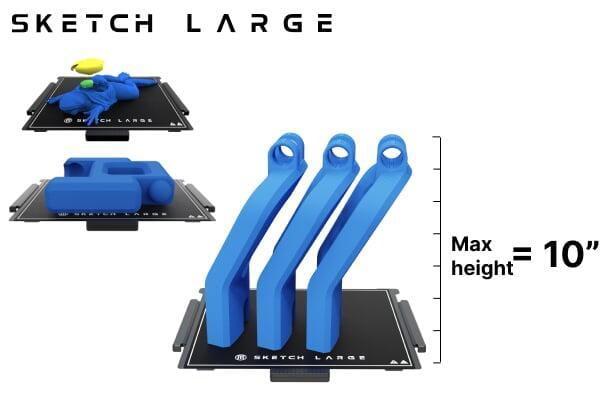 From Digital Model to 3D Print
Tap into a 3D printing software with built in features that make 3D printing in the classroom easier than ever before.
Fit up to 10 student projects on one build plate

Print large classroom projects without compromising on size

Leverage the printer's full print chamber and print up to 8.6" in length, 7.8" in width, and almost 10" in height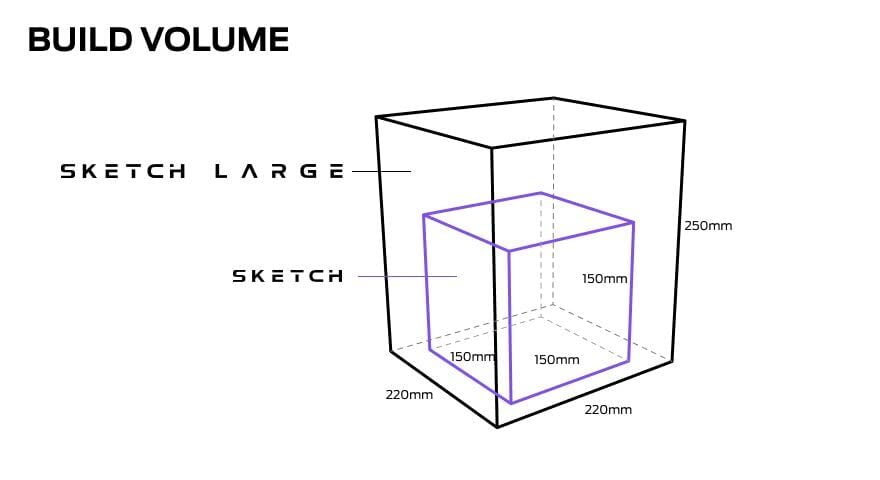 Printing Capacity:
670 cubic inches of printing space
Enough Printing for a Whole Semester
(3) Spools of Easy to Print, PLA Filament
3D Printer Training & Design Thinking Courses
(1) Teacher Seat in Printer Training Course & Curriculum Creation Course

(15) Student Seats in Printer Training Course & Design Thinking Courses
Classroom 3D Printing Management
Cloud-based, printer preparation software
Printer Features to Keep 3D Printing Easy and Worry-Free
(2) Flexible Build Plates

Heated Build Plate

Enclosed Print Chamber & Air Filter

Onboard Camera

Spatula & Snippers
Makerbot Sketch Large
Print Technology:

FFF

Build Speed:

Max Print Speed: Up to 150 mm/sec

Maximum Build Volume:

220mm x 200mm x 250mm [8.66in x 7.87in x 9.84in]

Supported Materials:

MakerBot PLA and Tough for SKETCH

Maximum Heated Build Plate Temperature:

110C [230F]

Operating Volume:

50 dB

Recommended Print Mode:

Balanced

Print Heads:

1 (user replaceable)

Nozzle Diameter:

0.4 mm

Nozzle Material:

Stainless Steel (SU304)

Sensors:

Filament Detection and Auto Load/Unload

Display:

109mm color touch screen [4.3in color touch screen]

Build Plate:

Heated with removable, flexible build surface

Build Surface:

Grip Surface

Camera Resolution:

2 megapixels

Ambient Operating Temperature:

15C to 30C [59F to 86F] 10% to 70% RH non-condensing

Storage Temperature:

0C to 55C [32F to 131F]

Filter:

Particle Filter

Product Dimensions:

547mm (H) x 535mm (W) x 470mm (D) [21.54in (H) x 21.07n (W) x 18.50in (D)]

Product Weight:

23.2kg [51.15lb]

Shipping Weight:

32.5kg [71.65lb]

Shipping Box:

675mm (H) x 569mm (W) x 591mm (D) [26.57in (H) x 22.40in (W) X 23.27in (D)]

Software Bundle:

MakerBot CloudPrint

Recommended Browser:

Latest version of Chrome, Edge, Firefox, or Safari