Makerbot Sketch
THE IDEAL SINGLE PRINTER SETUP
The MakerBot SKETCH supplies you with what you need to integrate 3D printing into the new school year successfully – whether that's back in the classroom or teaching from home.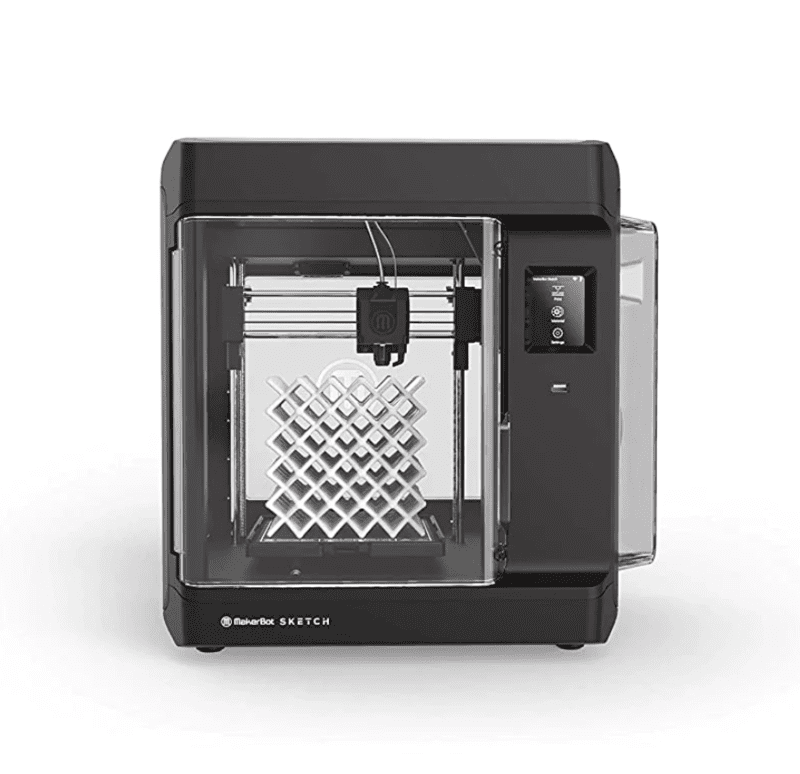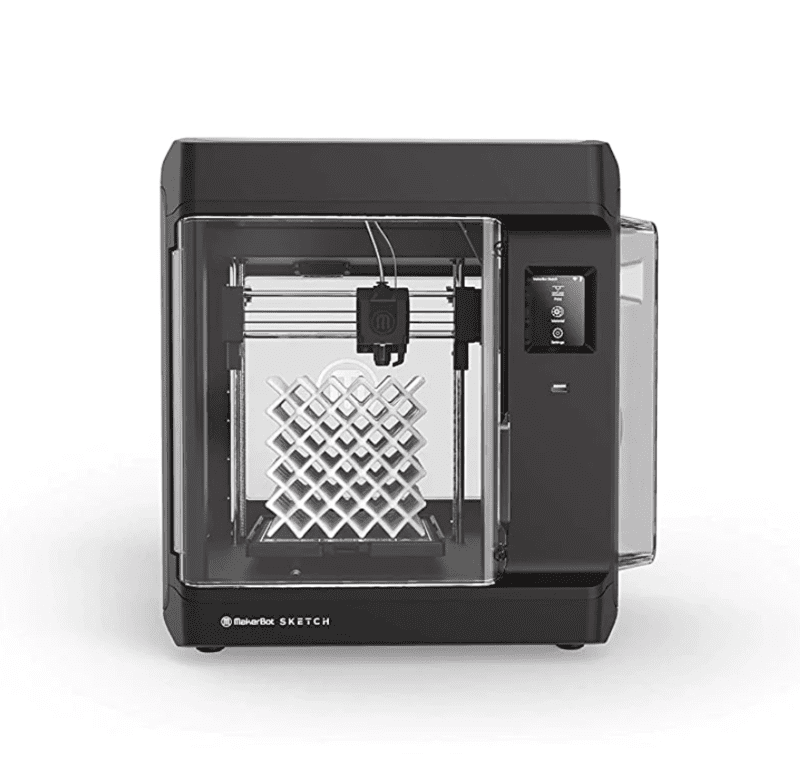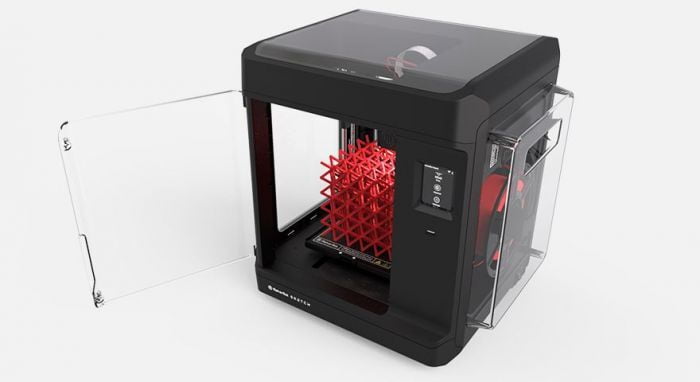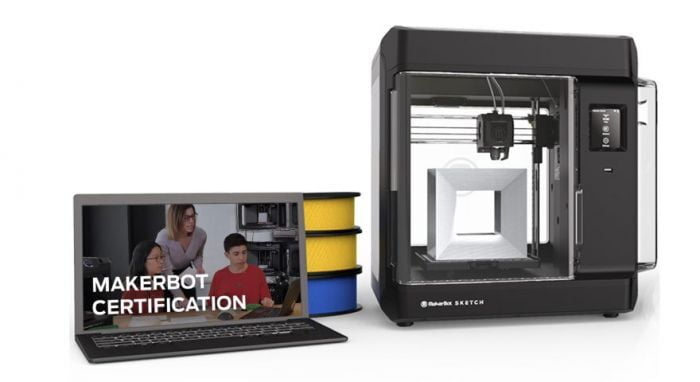 Product Details
Specifications
With over 15 hours of online student curriculum & a cloud-base software to manage your student's projects, you can unlock students' creative potential with accessible 3D Printing.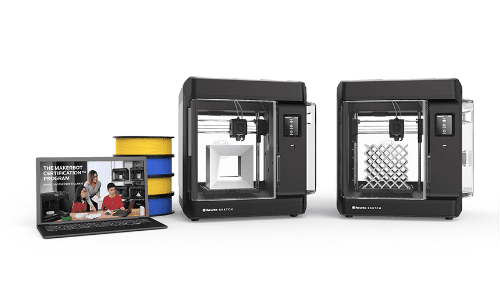 Make 3D Printing Possible for Every Student
Fast, reliable, easy-to-use printers designed with print quality & safety in mind.
Heated & Flexible Build Plate
Heated Build Plate for secure, successful printing and a flexible surface to make removing finished prints a breeze.
From Digital Model to 3D Print
Tap into a 3D Printing software with built-in features that make 3D printing in the classroom & at home easier than ever before.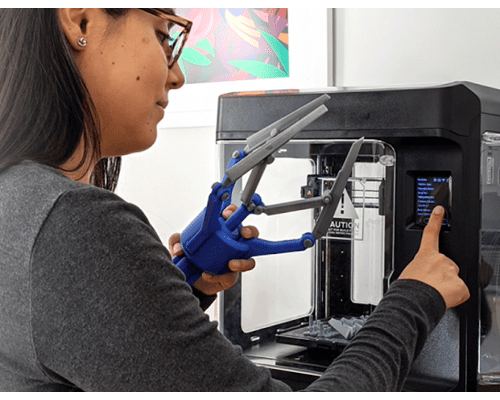 Easy to use MakerBot SKETCH with reliable, tinker-free performance
ISTE-Certified self-paced 3D printer training for one teachers and five students
Cloud-based, 3D printing file management with MakerBot Cloud* printing file management software, integrated with TinkerCad & Fusion 360
600+ certified lesson plans from educators all across the country
(1) Seat in Teacher Certifications
(5) Seats in Student Certifications
MakerBot Cloud with Print Queuing
Makerbot Sketch
Print Technology:

FFF

Build Volume:

150mm x 150mm x 150mm [5.9in x 5.9in x 5.9in]

Layer Resolution:

100-400 microns [0.0039 IN-0.0157 IN] Print mode tuned for 200 microns

Material Diameter:

1.75 mm [0.069 in]

Material Compatibility:

MakerBot Sketch PLA Material MakerBot Sketch Tough Material

Extruder Compatibility:

MakerBot Sketch Extruder

Nozzle Diameter:

0.4 MM [0.015 IN]

Print File Type:

.MAKERBOT

Ambient Operating Temperature:

15­-30°C [59-86°F]

Storage Temperature:

0­-55°C [32-­131°F]

Product Dimensions:

433.4mm (H) x 423.1mm (W) x 365.0mm (D) [17in (H) x 16.6in (W) x 14.4in (D)]

Product Weight:

11.8 kg [26 lb]

Shipping Weight:

17kg [37.5 lb]