UltiMaker S7 Productivity Bundle
LIMITED TIME OFFER!
Get a PVA Removal Station for 50% off & 3 Years of Warranty Protection FREE with the purchase of an UltiMaker S7!
WHAT'S INCLUDED?
UltiMaker S7 3D Printer

PVA Removal Station
3 Year Enhanced Service Plan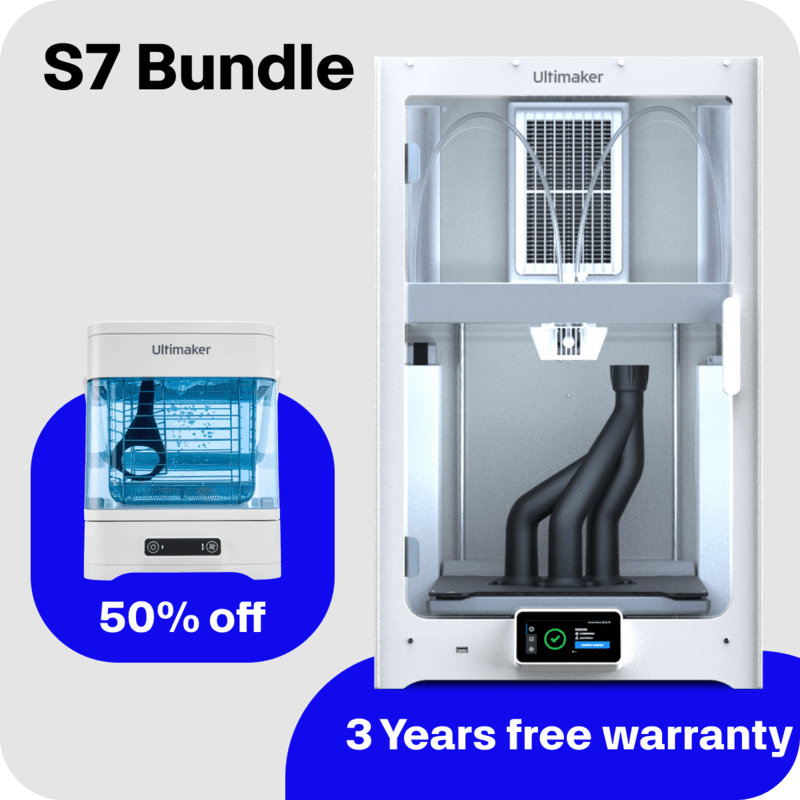 Faster parts Experience quicker and easier post-processing when using PVA support material for complex parts or stunning visual prototypes, with the UltiMaker PVA Removal Station. Part of our start-to-finish 3D printing platform, it ensures quicker design iterations with minimal operator time and no mess.

The UltiMaker PVA Removal Station features a highspeed dissolving process driven by a magnetic rotor. Compared with motionless water in an improvised container, it removes PVA up to four times faster – even from hard-to-reach cavities in complex designs. So you have parts ready as soon as possible.