DELRAY ABS
​
*Limited Time Black Friday Offer: Use Code
FRIDAY23
For 20% OFF*



DELRAY ABS is a transparent ABS filament that is strong, durable, & impact resistant. Due to its low percentage of butadiene, this filament has a reduced odor when compared with other, similar ABS filaments, and it also displays less warping.
Though this ABS polymer is inherently less impact resistant than other ABS, DELRAY ABS filament is still approximately 3X more impact resistant than any regular PLA on the market. The polymer's transparency also makes it possible to manufacture deep, opaque colors if desired.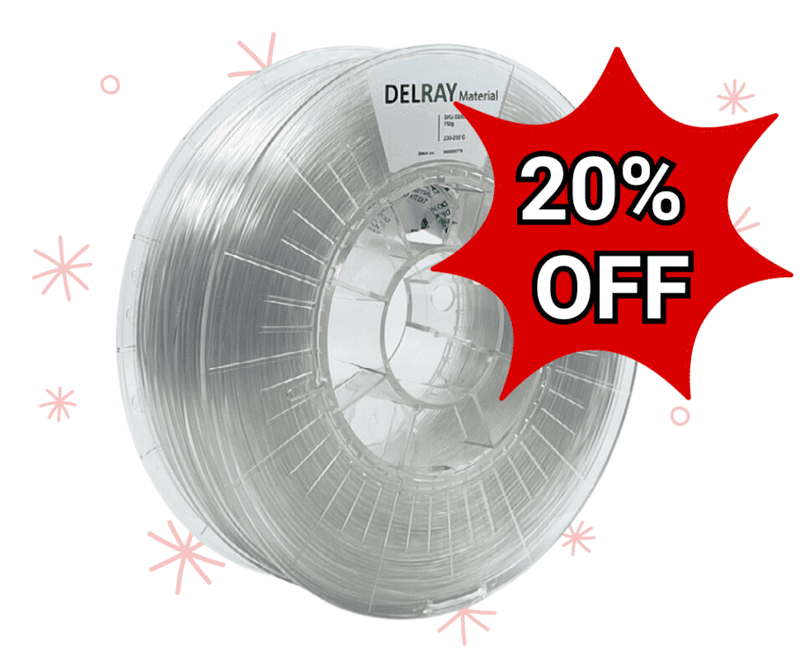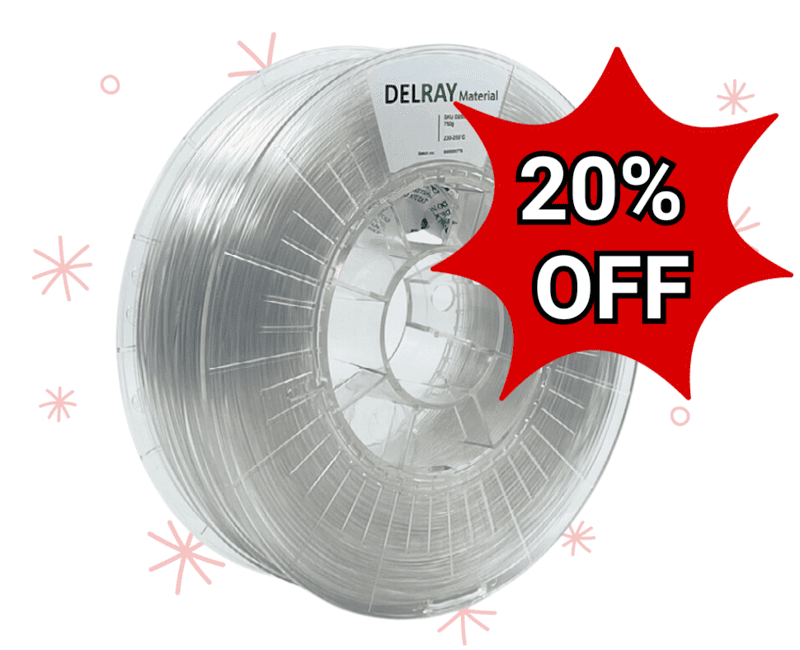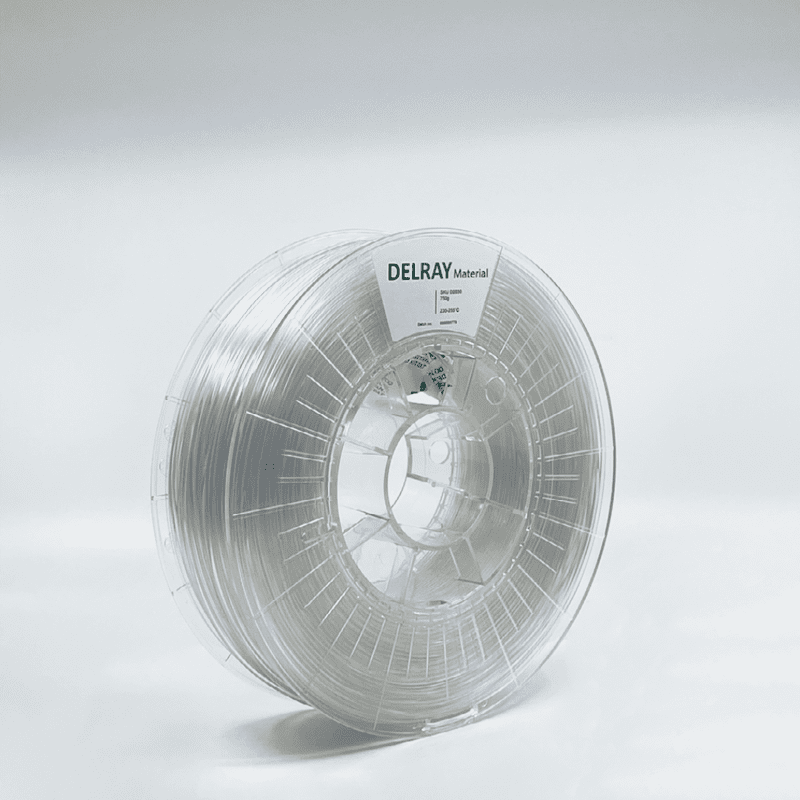 Product Details
Specifications
The recommended temperature for a heated bed is ± 90-100 ˚C.
DELRAY ABS can be used on all common desktop FFF 3D printers.
Cool and dry (15-25 ˚C) and away from UV light. This enhances the shelf life significantly.
Transparent, translucent

Not the unpleasant smell of other ABS

High-impact ABS

Good chemical resistance

Less warping than other ABS
DELRAY ABS
Specific gravity:

1.06 g/cc

MFR 220ºC/10 kg:

11.0g/10 min

Tensile strength at yield:

39 Mpa

Tensile modulus:

1780 Mpa

Strain at break:

45%

Flexural modulus:

1800 Mpa

Flexural strength:

​59 Mpa

Impact strength - Izod 23˚C:

​22 kJ/m²

​Transparency:

​90%