PolyCast™
PolyCast™ is a filament designed to produce investment patterns for investment casting applications. 3D printing significantly cuts down both the cost and lead time by eliminating the tooling process.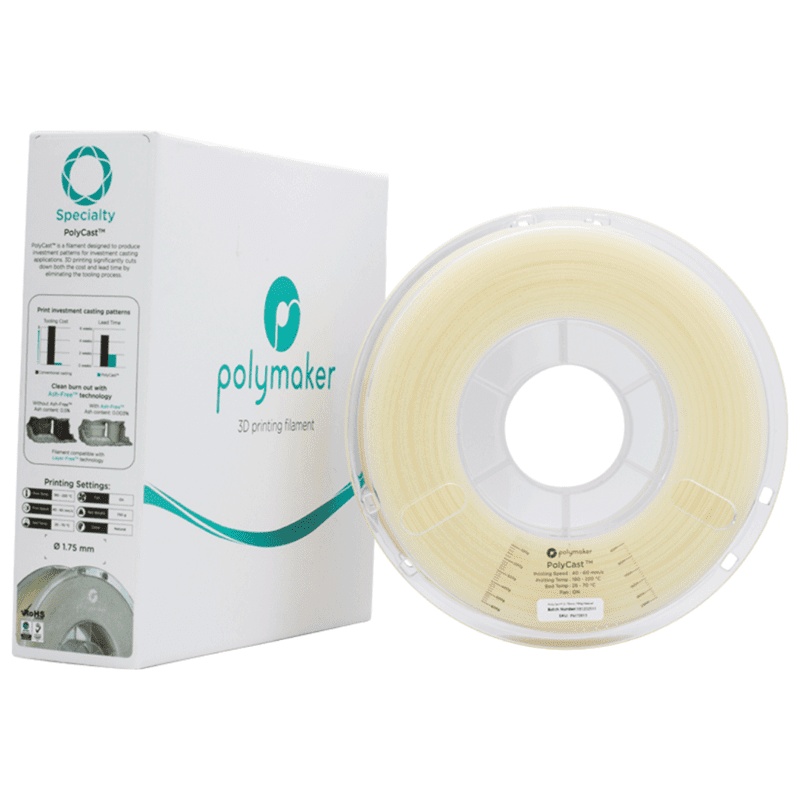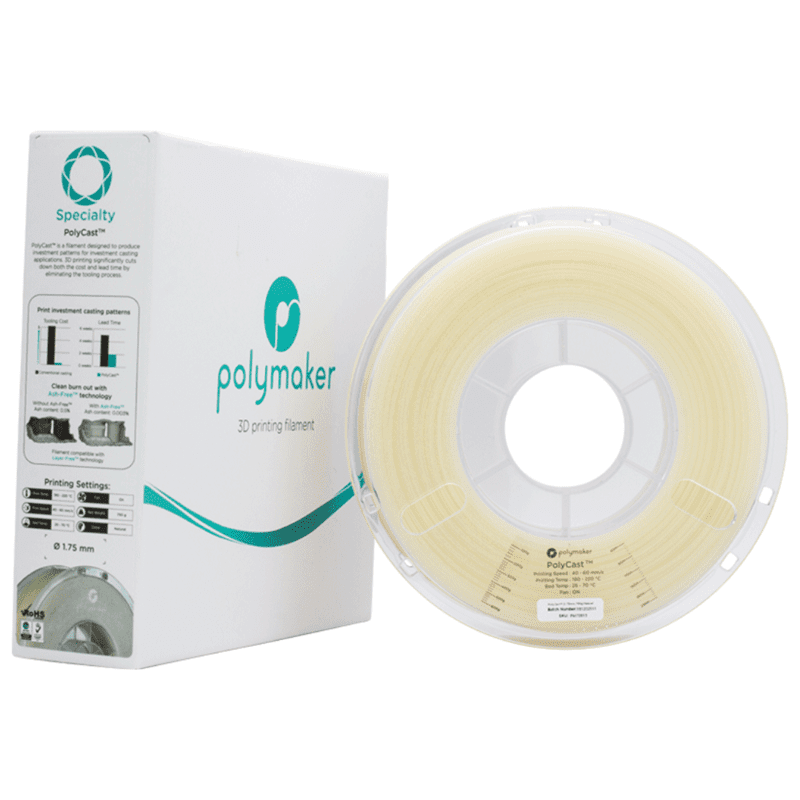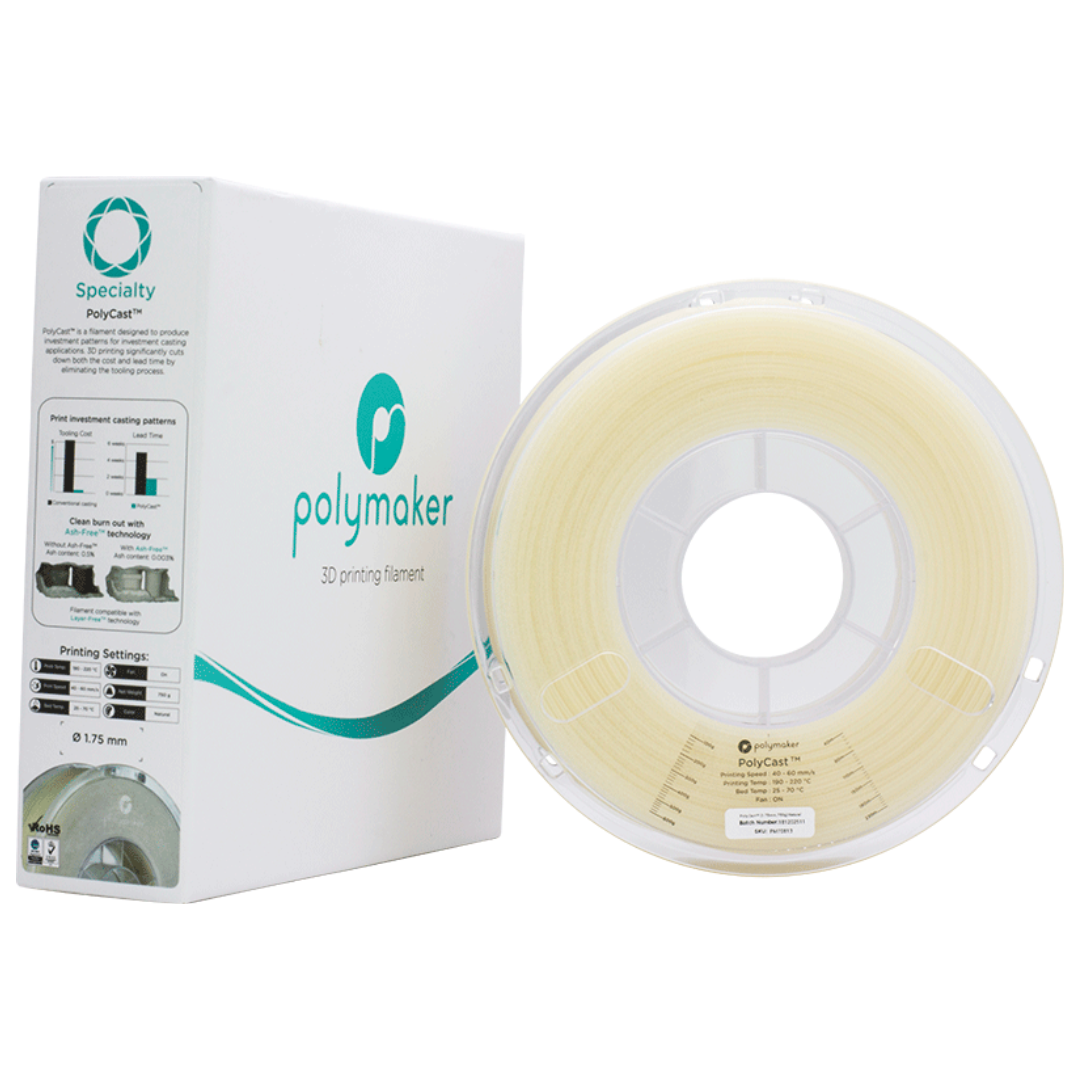 Product Details
Specifications
What makes PolyCast™ unique?
PolyCast™ features two technologies:

—Layer-Free™:
PolyCast™ can be easily smoothed with IPA for a smoother surface finish which is reflected on the casted model.

—Ash-Free™:
PolyCast™ burns out very cleanly with minimum ash residues.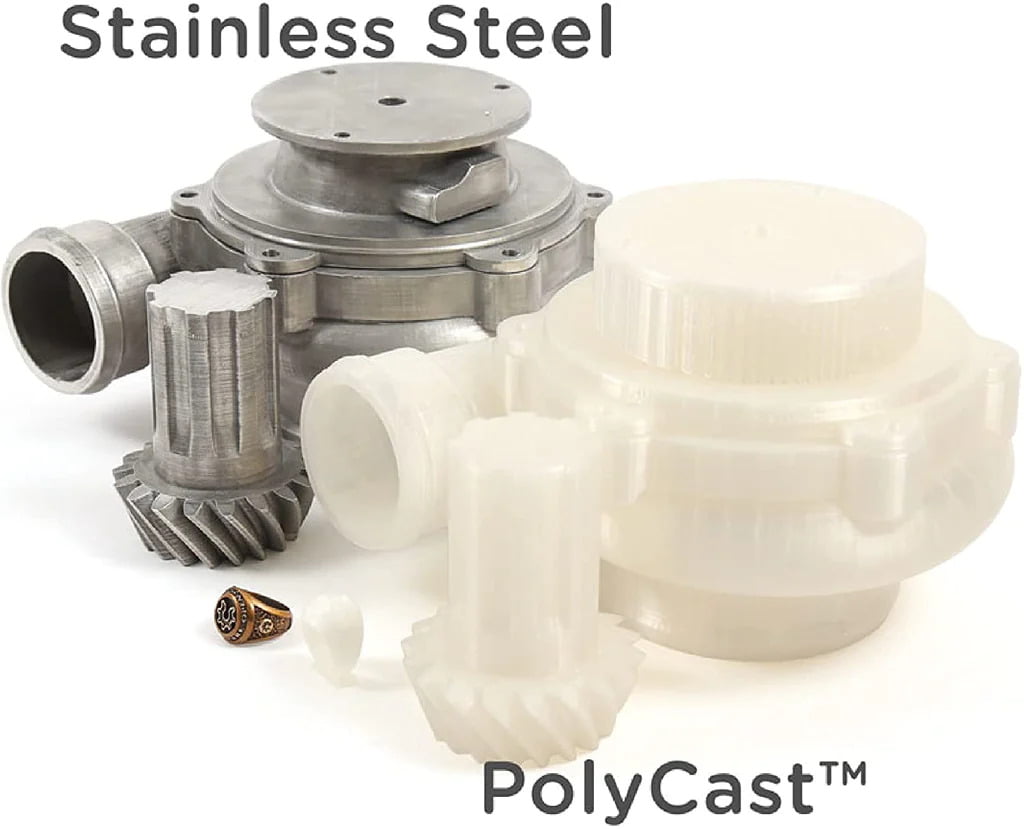 PolyCast™
​Nozzle temperature:

​190 – 220 (℃)

Build surface material:

​BuildTak® , Glass, Blue Tape

Build surface treatment:

​Glue

Build plate temperature:

​25 - 70 (˚C)

Cooling fan:

​ON

Printing speed:

40-60 (mm/s)

​Raft separation distance:

​0.1-0.14 (mm)

Retraction distance:

1 (mm)

Retraction speed:

​20 (mm/s)

Environmental temperature:

​Room temperature

Threshold overhang angle:

​60 (˚)

Recommended support material:

​PolyDissolve™ S1