PolyLite™ ABS
PolyLite™ ABS from Polymaker is made with a specialty bulk-polymerized ABS resin, which has a significantly lower volatile content when compared to traditional ABS resins. It delivers excellent printing quality with minimal odor during printing.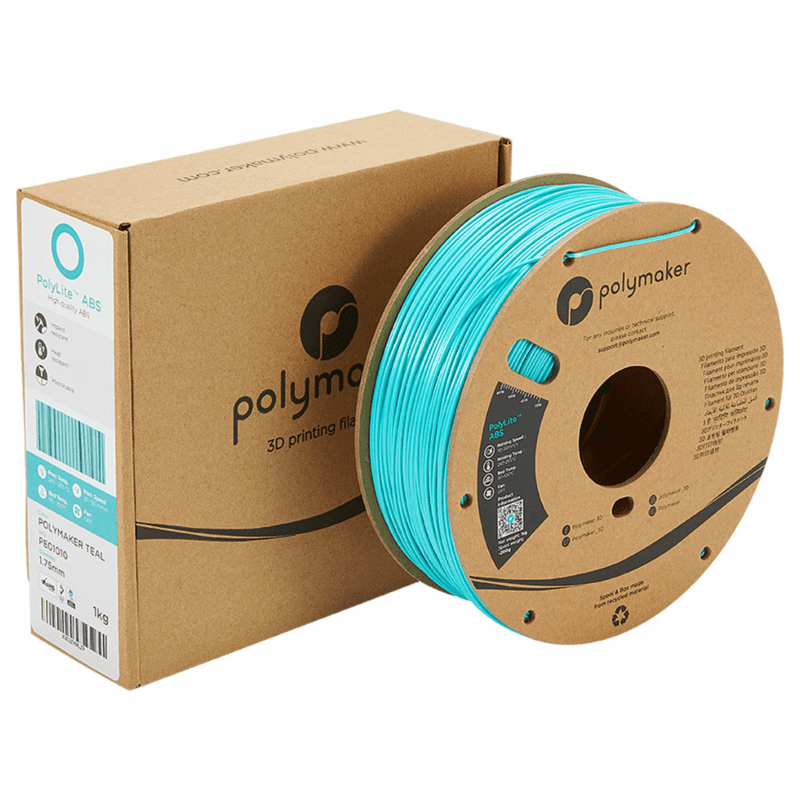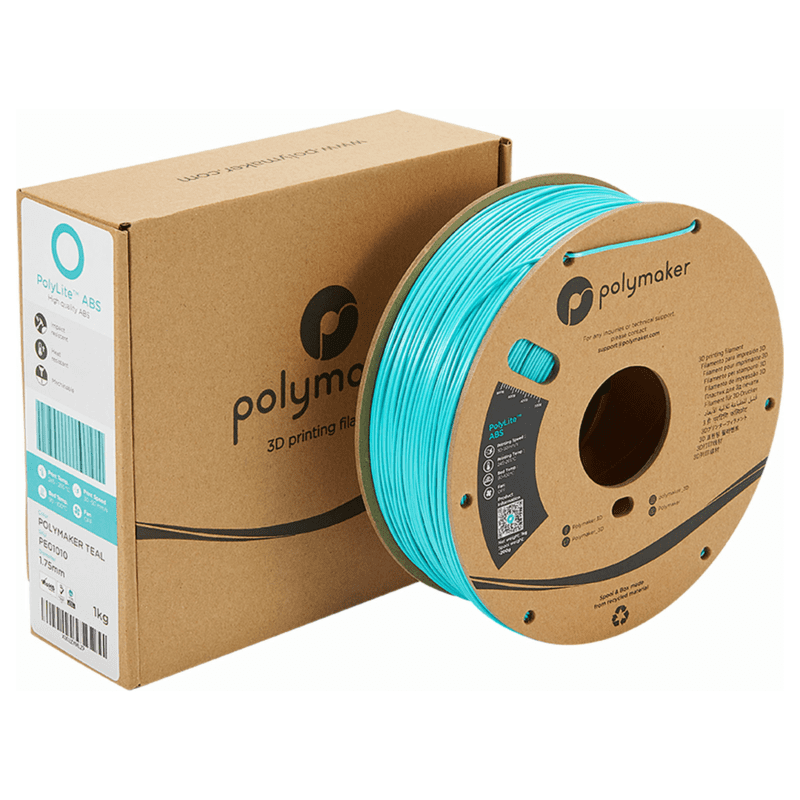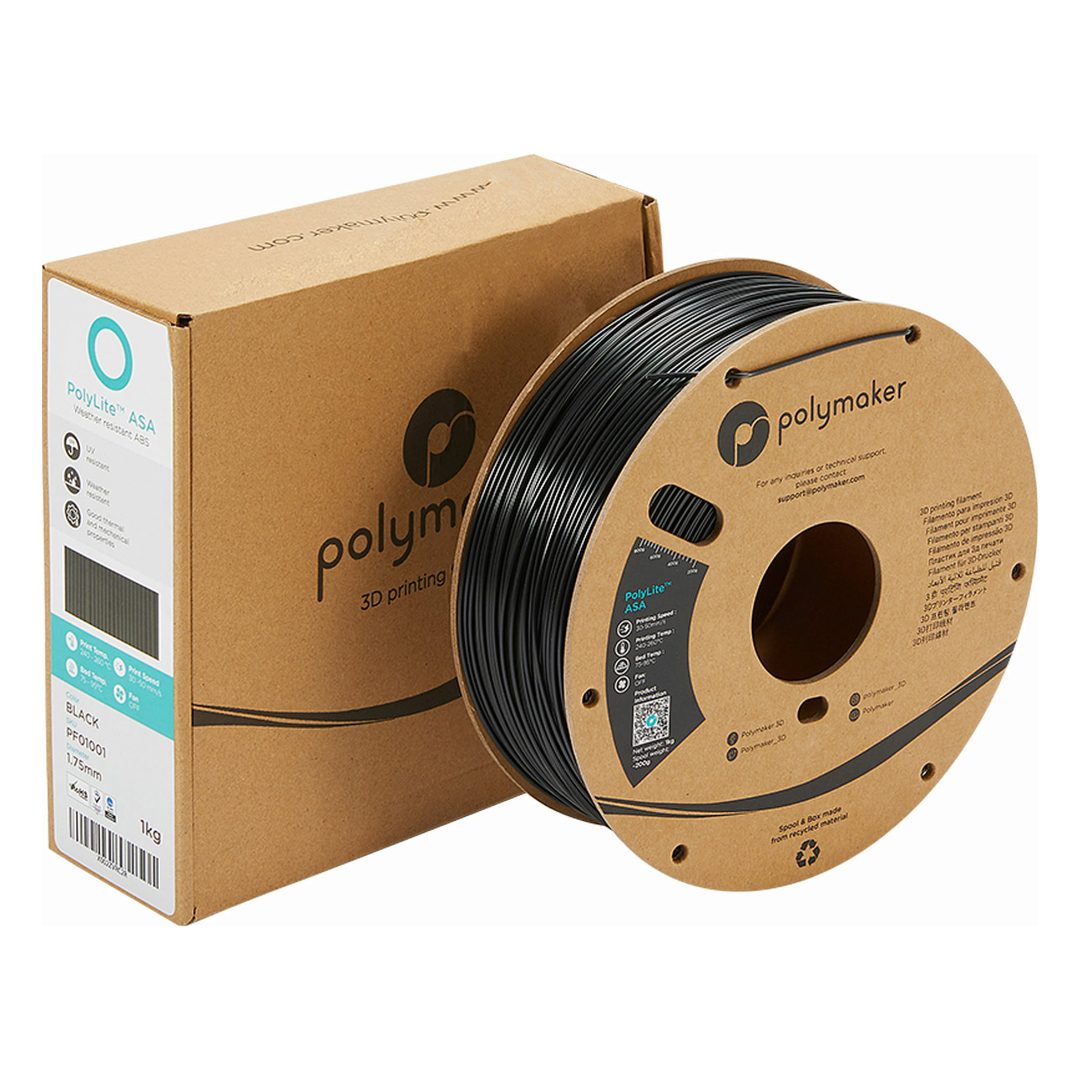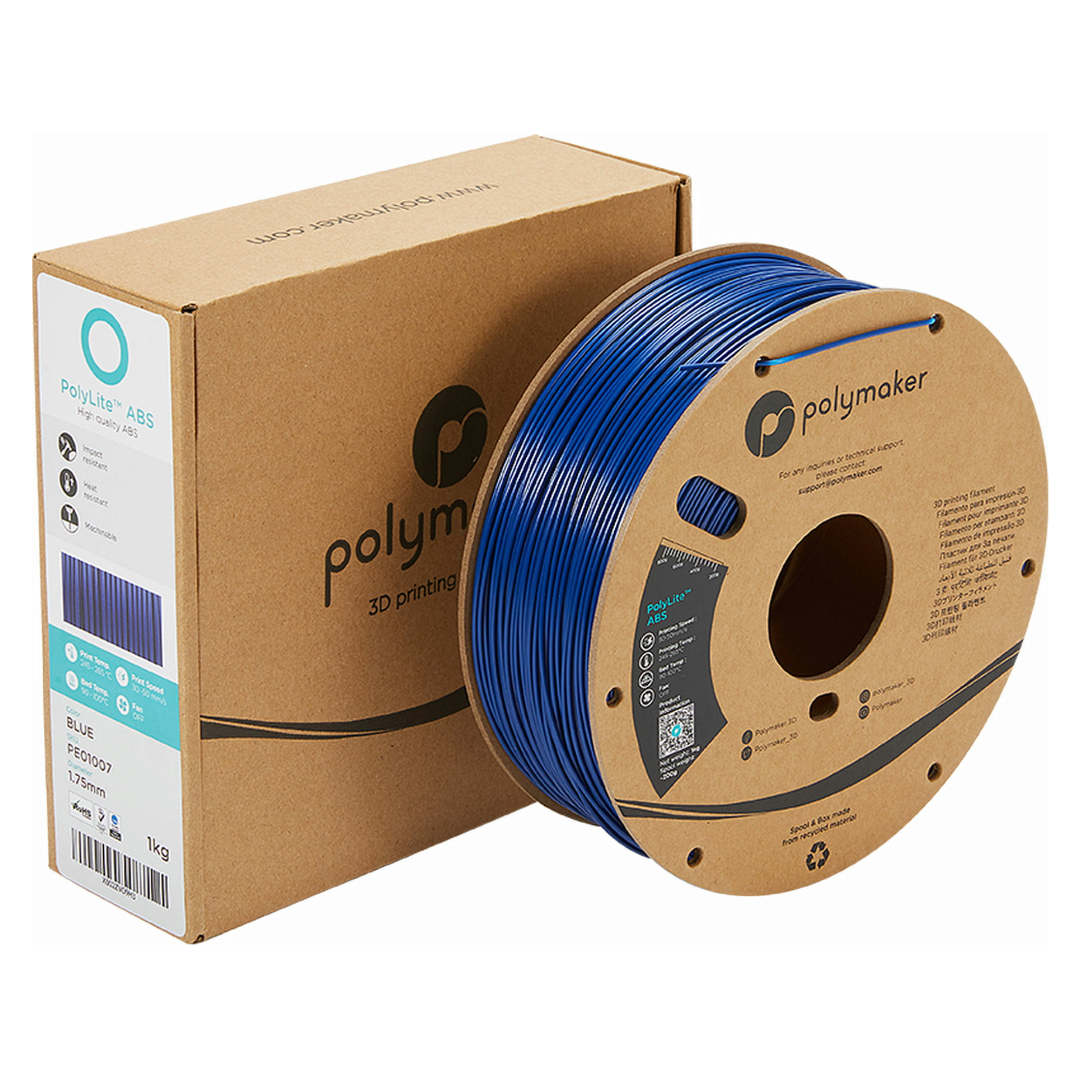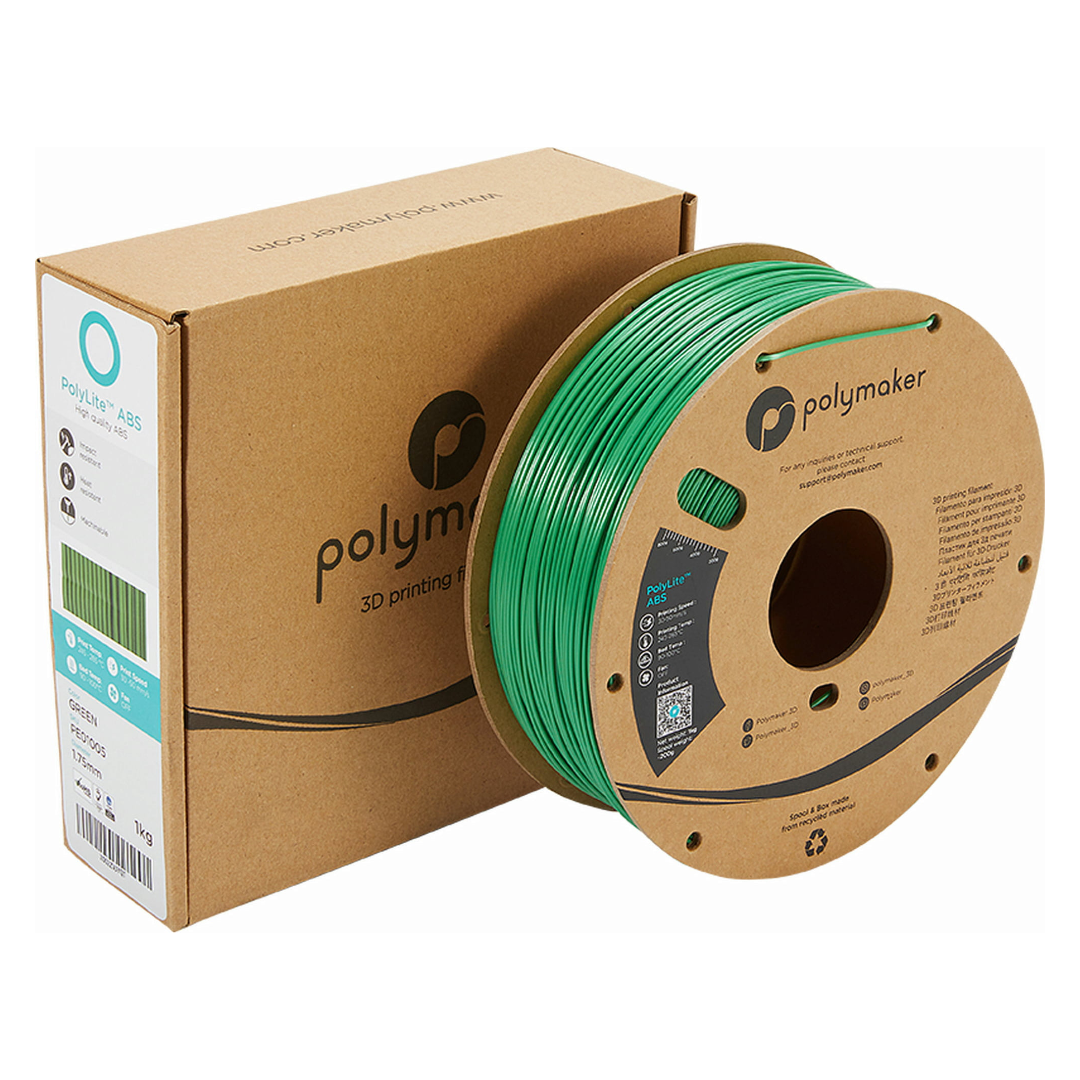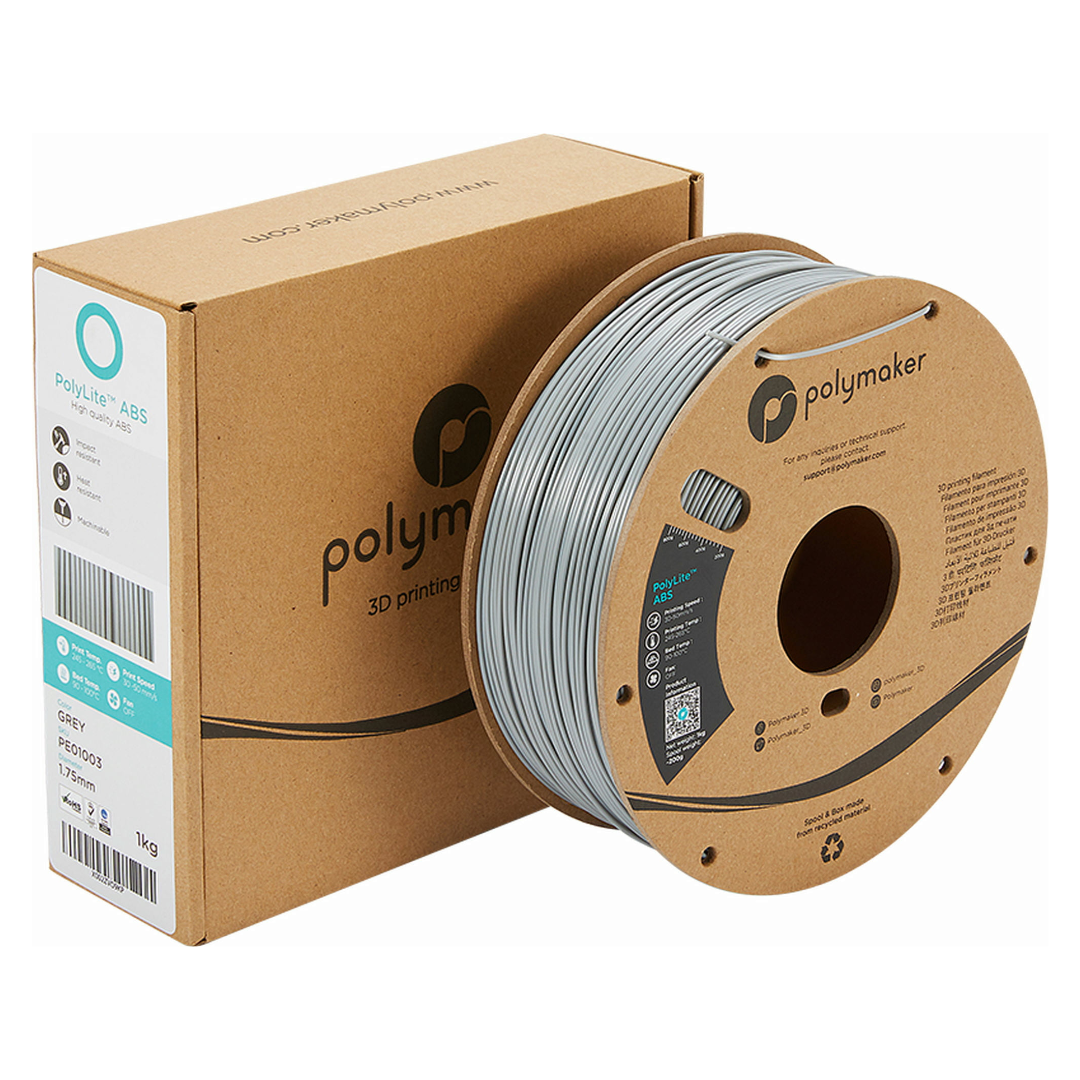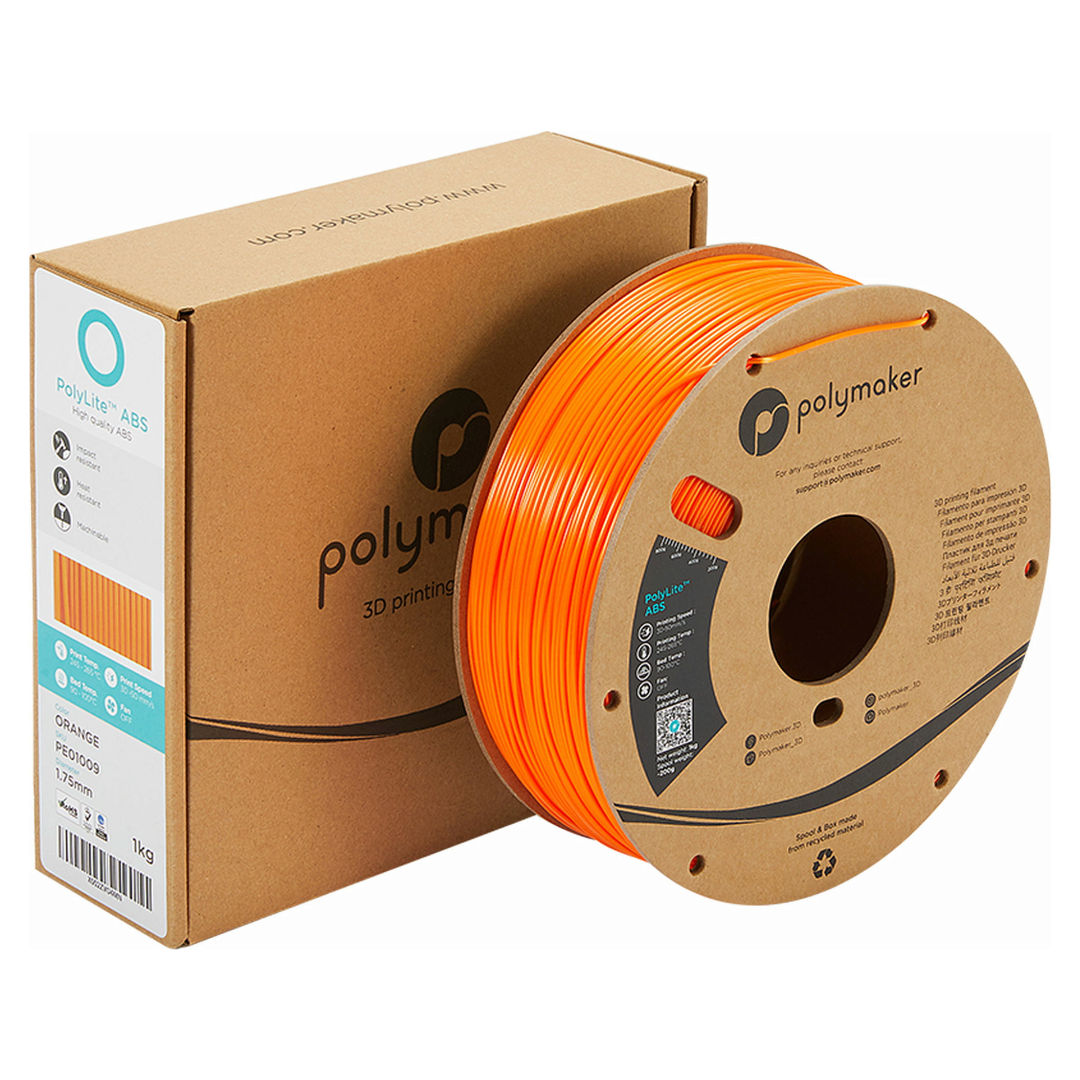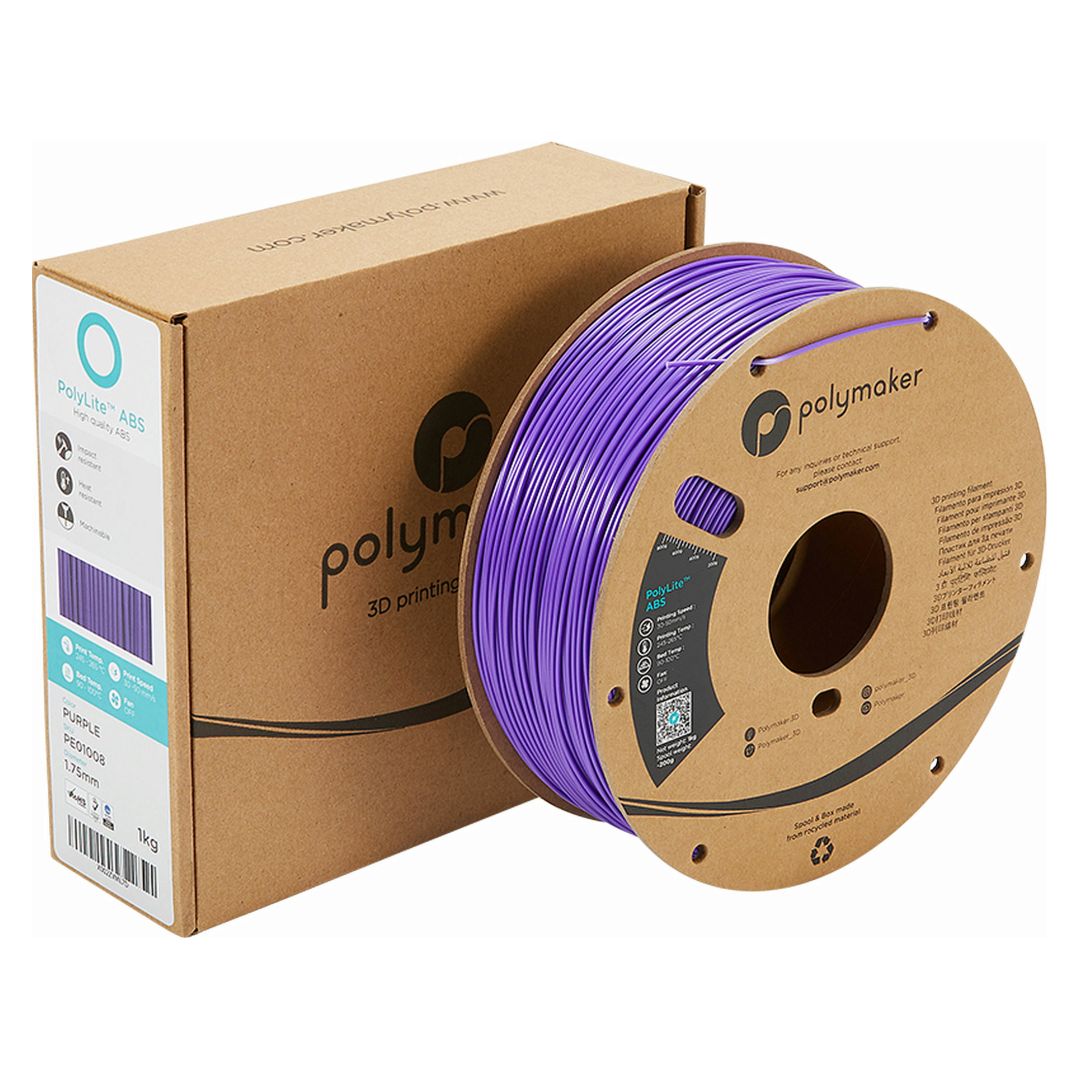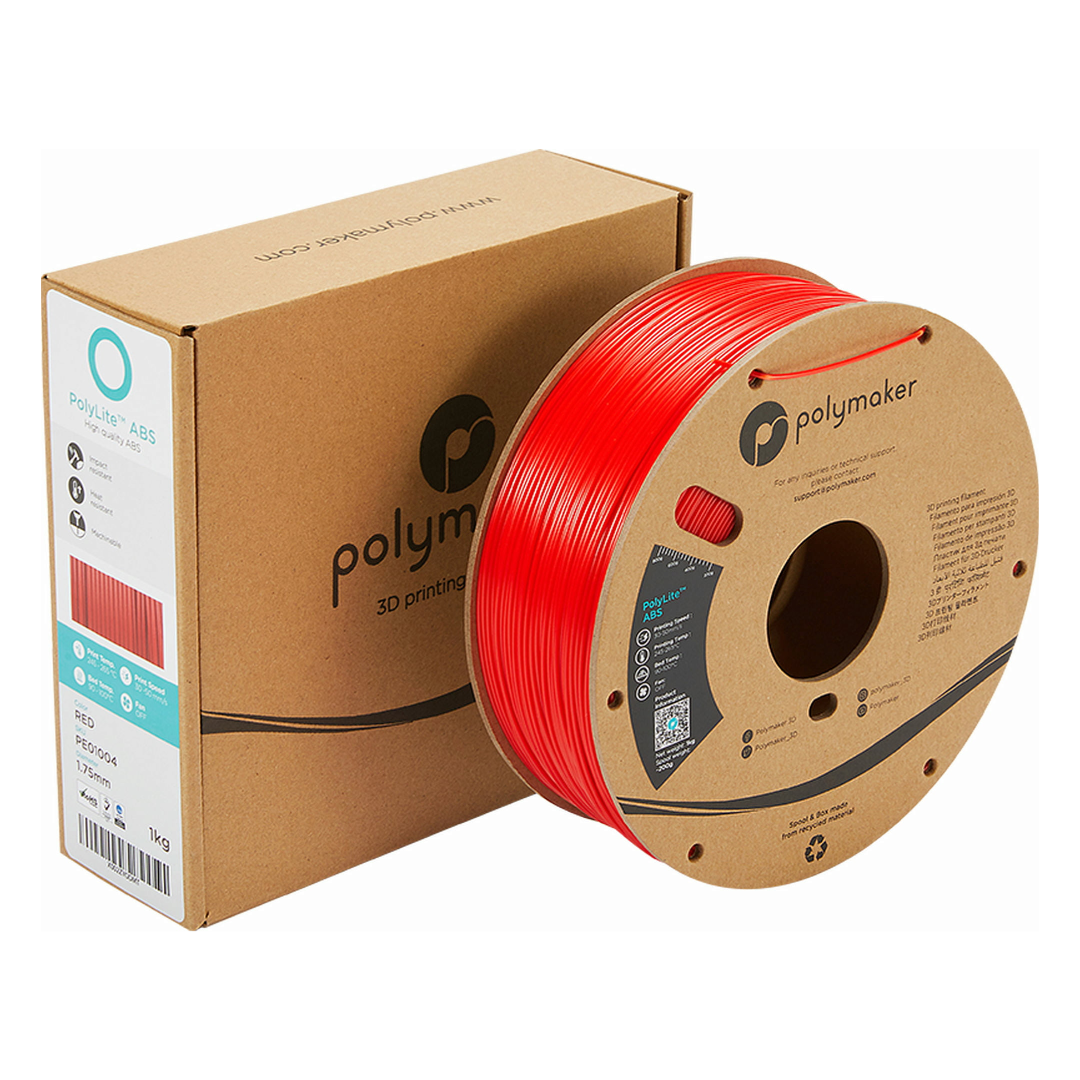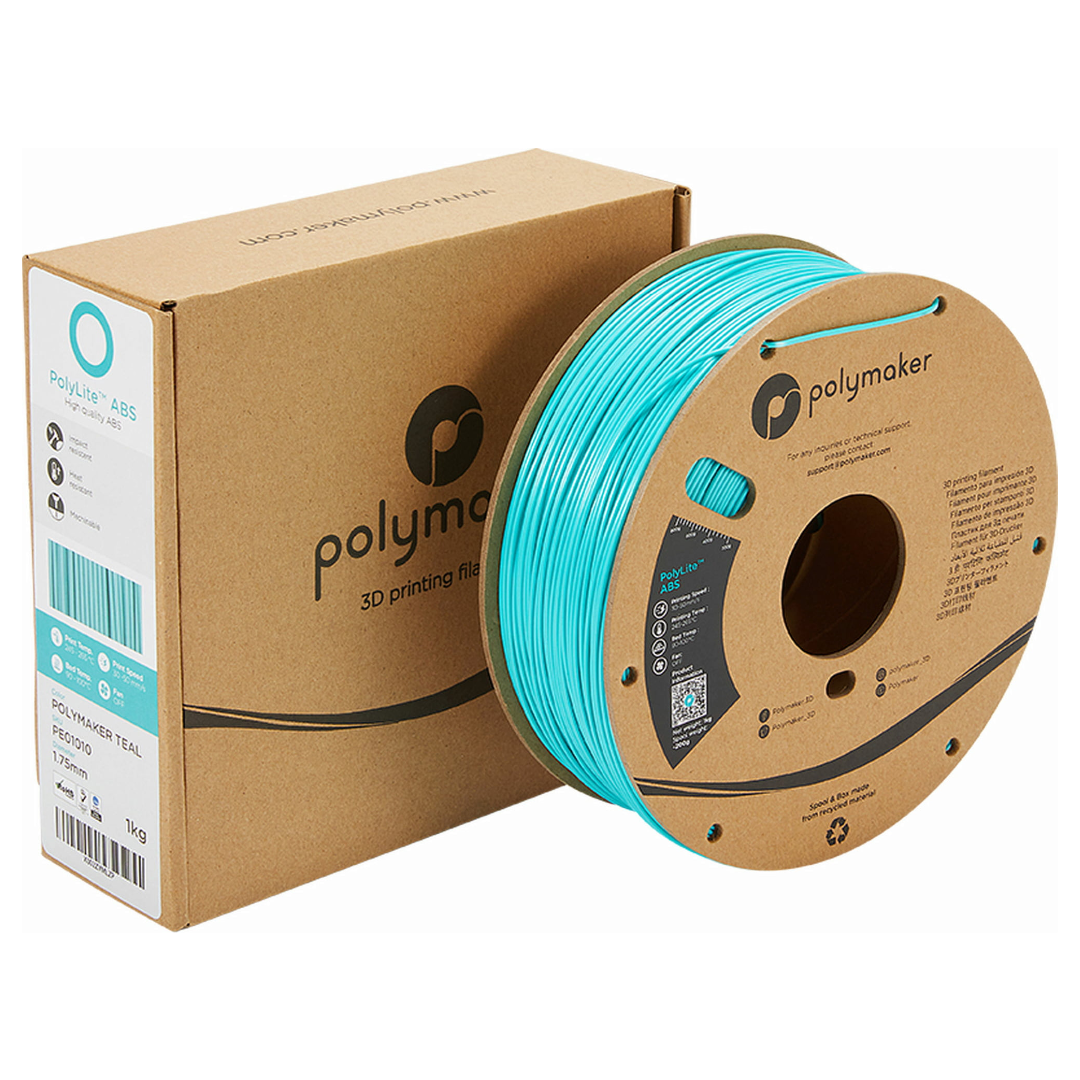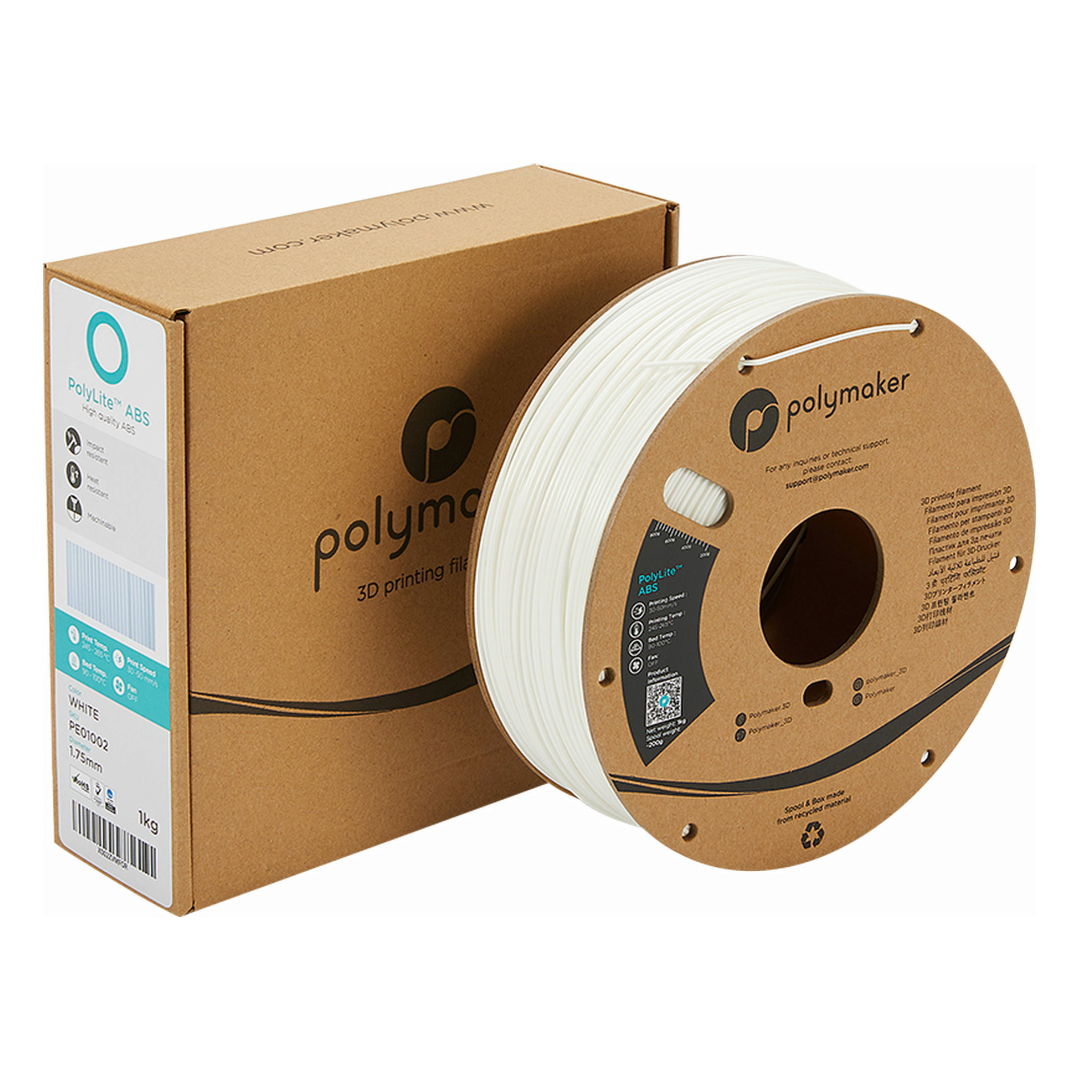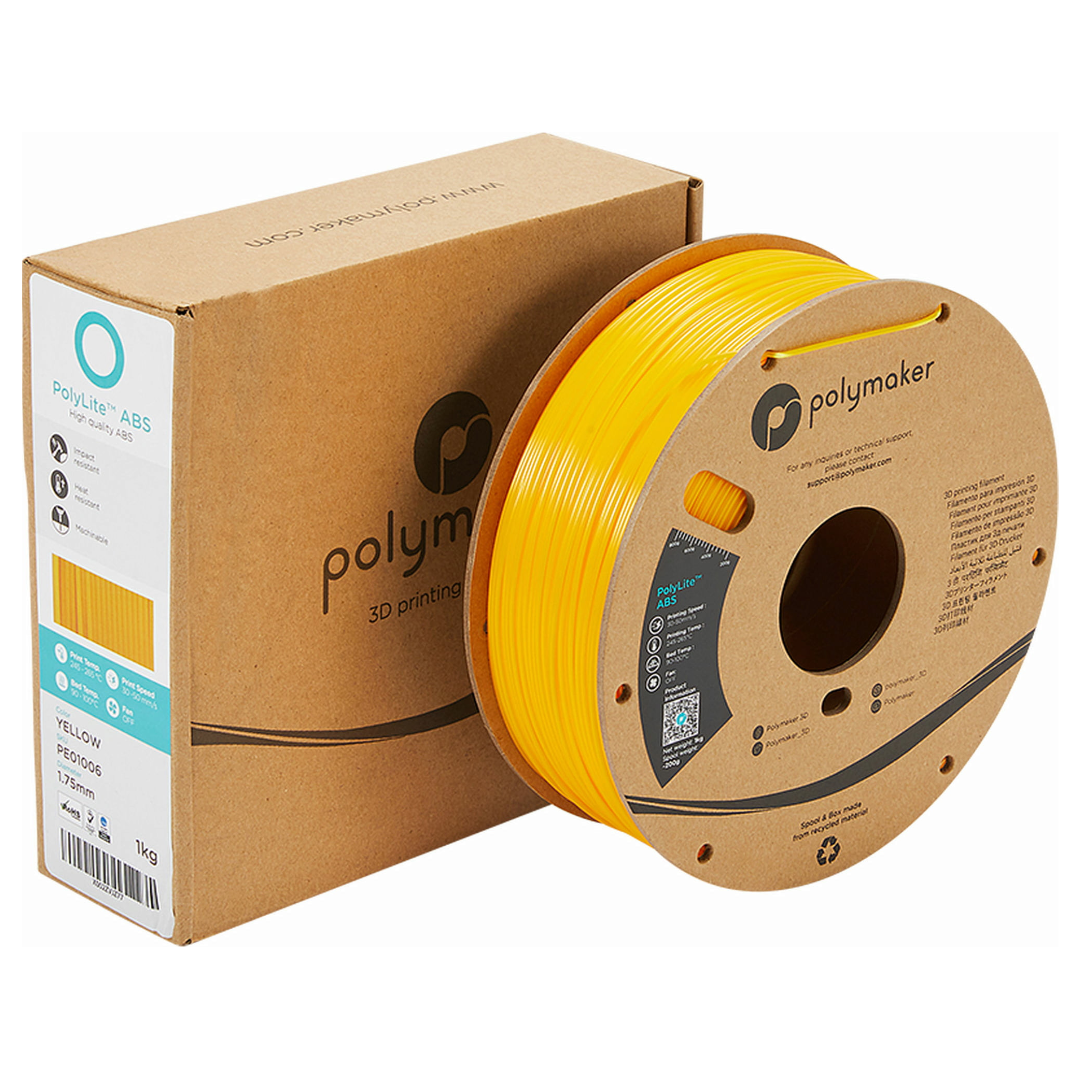 Product Details
Specifications
PolyLite™ is a family of 3D printing filaments made with the best raw materials to deliver exceptional quality and reliability. PolyLite™ covers the most popular 3D printing materials to meet your everyday needs in design and prototyping.
Depending on the size of the models you are trying to print, PolyLite™ ABS can required enclosed 3D printer, or even actively heated chamber.

In general a non-enclosed 3D printer with 90˚C bed temperature and 260˚C printing temperature can handle models smaller than fist size. For bigger prints you will required an enclosed 3D printer (~40-50˚C), for models bigger than ~15-20cm in any direction, it will require an actively heated chamber (~70˚C+).

Using proper bed adhesion can also help printing larger parts without deformation/warping issue.
We can recommend Magigoo or BuildTak as adhesive and bed surface options.
Yes, PolyLite™ ABS can be smoothed with acetone.
WARNING: Acetone is a dangerous chemical, please handle it with the necessary safety precautions.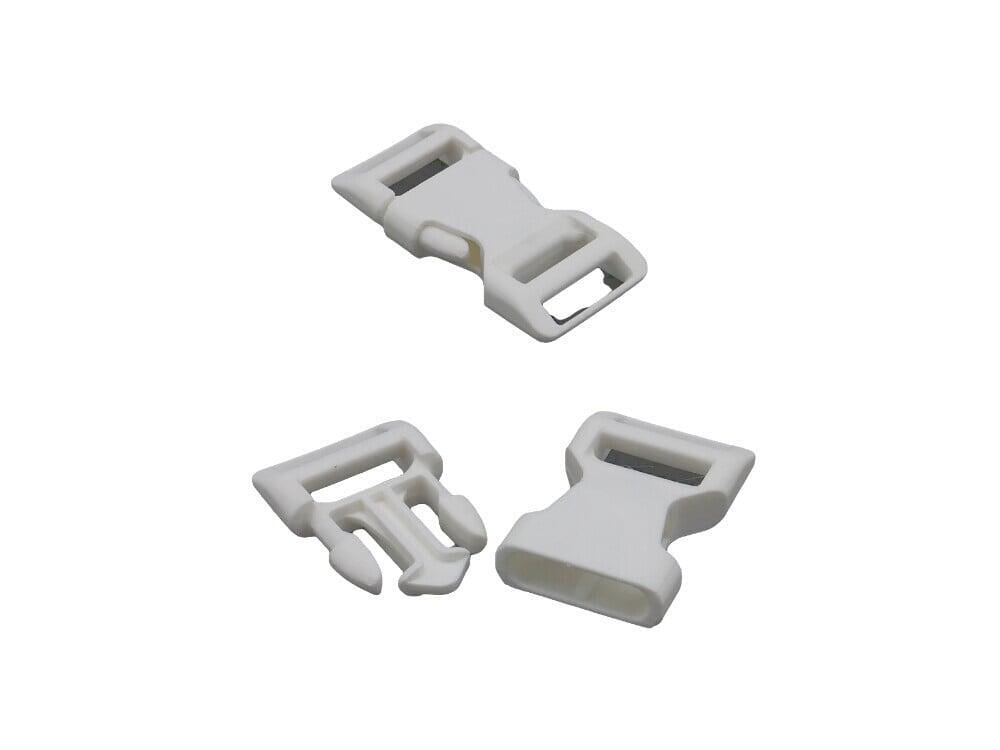 PolyLite™ ABS
Printing Temperature:

245˚C - 265˚C

Bed Temperature:

90˚C - 100˚C

Printing Speed:

30mm/s - 50mm/s

Fan:

OFF

Direct Drive Retraction Distance:

1mm

Direct Drive Retraction Speed:

20mm/s

Indirect Drive Retraction Distance:

3mm

Indirect Drive Retraction Speed:

40mm/s