PolyMide™ PA12-CF
PolyMide™ is a family of Nylon/polyamide-based filaments. Produced with Polymaker's Warp-Free™ technology, PolyMide™ filaments deliver engineering properties that are intrinsic to Nylon and ease of printing.
PolyMide™️ PA12-CF is a carbon fiber-reinforced PA12 (Nylon 12) filament. Thanks to the low moisture sensitivity of PA12, this product features outstanding mechanical and thermal properties even after the moisture conditioning process, making it ideal to create manufacturing tools.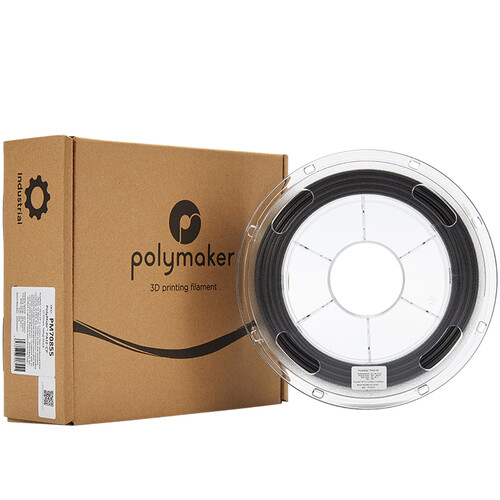 Product Details
Specifications
Download Technical Data Sheet
PolyMide™ PA12-CF contains 10% chopped carbon fibers by weight which makes it very abrasive. It is important to have an abrasion resistant nozzle.
We recommend a full metal hot end that can maintain a stable temperature of at least > 260 ˚C .
We recommend annealing all models printed in PolyMide™ PA12-CF. This allows users to take advantage of the full mechanical and thermal properties of this material. The annealing process consists of putting the model in an oven at 80˚C for 6 hours.
When using PolyMide™ PA12-CF as a self-support, it is important to remove the support structure right after printing. Leaving the part exposed to atmospheric moisture may result in strong bonding between the support and printed part, making support removal difficult.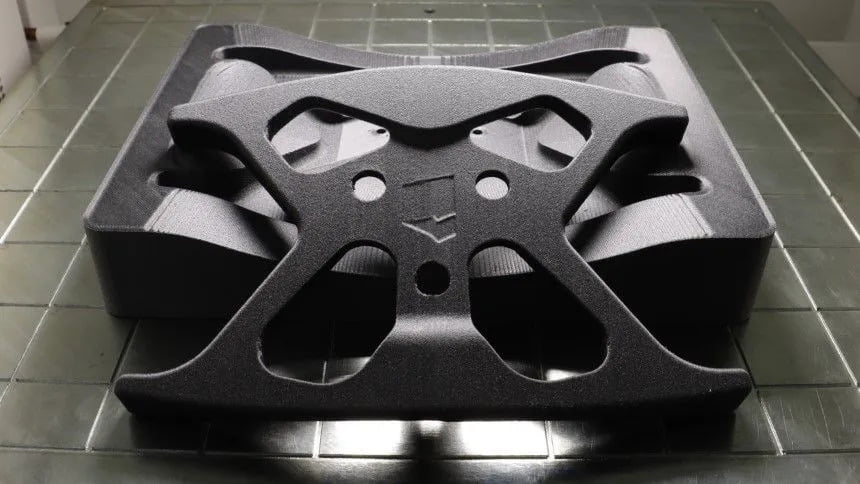 PolyMide™ PA12-CF
​Nozzle temperature:

​260 – 300 (℃)

Printing Speed:

30mm/s – 60mm/s

Bed Temperature:

25˚C – 50˚C ​(Do NOT exceed 50 ˚C)

Bed Surface:

​almost any surface with a thin coat of PVA glue or Magigoo PA

Cooling Fan:

​OFF

Young's Modulus:

3304.39 ± 145 (MPa)

Tensile Strength:

71.63 ± 1.7 (MPa)

Bending Strength:

109.97 ± 1.38 (MPa)

Charpy Impact Strength:

​12.52 ± 0.68 (kJ/m2)

​Heat Deflection Temperature (ISO 75 1.8 MPa):

105 ˚C

Heat Deflection Temperature (ISO 75 0.45 MPa):

131 ˚C

Melting Temperature:

165 (°C)

Drying Settings:

100˚C for 8h

Recommended Support Materials:

N/A

Notes:

​Annealing 80℃ 6h