PolyMide™ PA6-CF
PolyMide™ PA6-CF is a carbon fiber-reinforced PA6 (Nylon 6) filament. The carbon fiber reinforcement provides significantly improved stiffness, strength, and heat resistance with outstanding layer adhesion.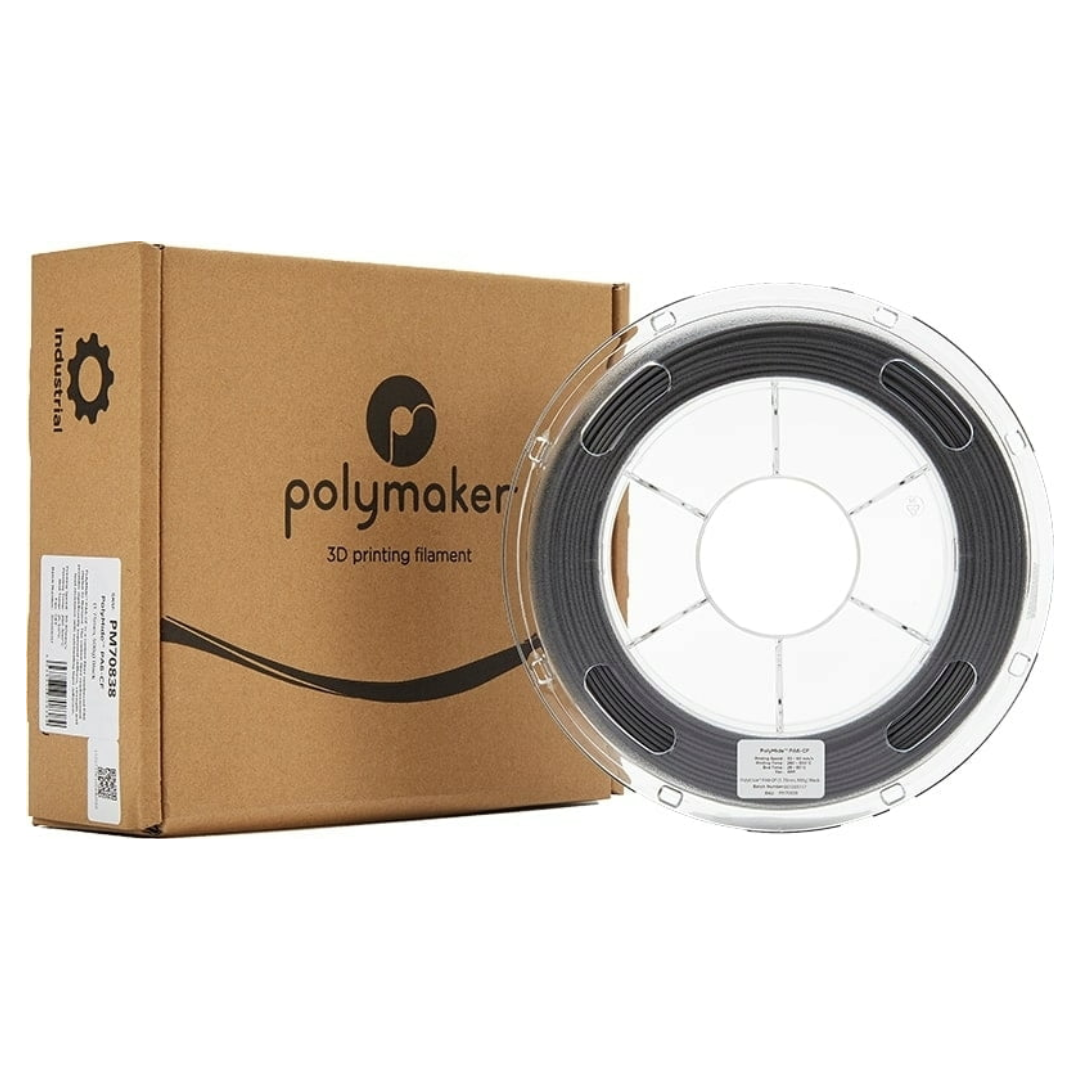 Product Details
Specifications
Download Technical Data Sheet
PolyMide™ PA6-CF is a very stiff filament so it is required to have a good set up to ensure a good feeding. For example we recommend avoiding excessive bending in the filament guide system.
PolyMide™ PA6-CF is a polyamide 6 based material which makes it very hygroscopic. This means that it is susceptible to absorbing moisture from the atmosphere which can subsequently affect the quality and mechanical properties of the final prints.
Fiber Adhesion technology dramatically improves the Z-axis strength, via engineering the surface chemistry of the fibers to achieve a strong fiber/ matrix bonding. In contrast to conventional fiber-reinforced filaments, which exhibit considerable reduction in Z-axis strength, PolyMide™ PA6-CF provides a higher interlayer adhesion compared to unreinforced PA6.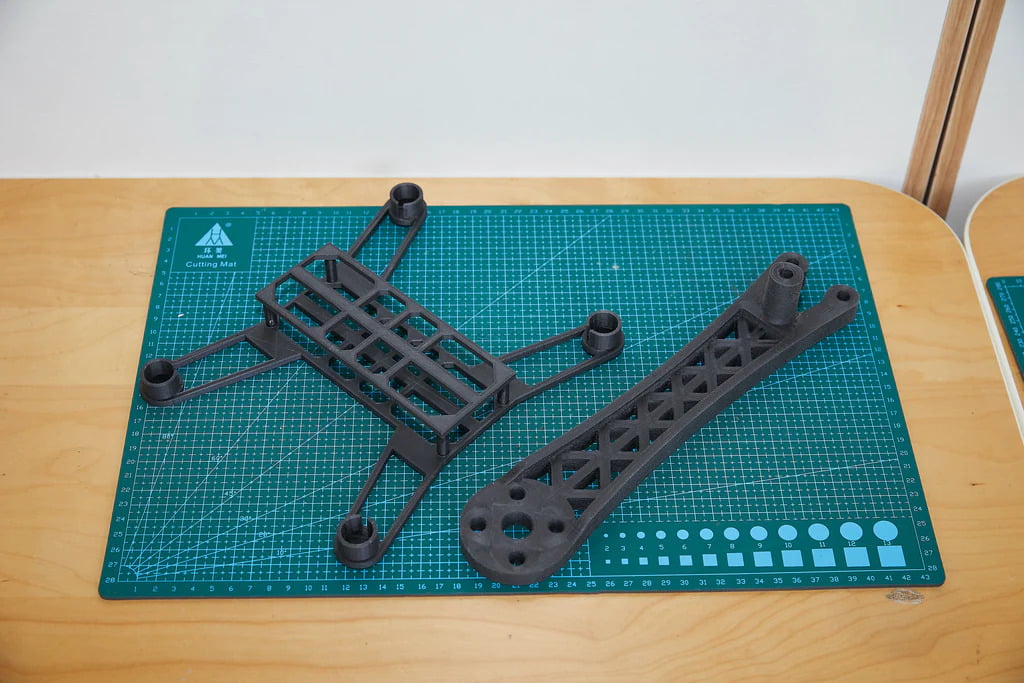 PolyMide™ PA6-CF
Young's Modulus:

7453 ± 656 (MPa)

Tensile Strength:

105.0 ± 5.0 (MPa)

Bending Strength:

169.0 ± 4.7 (MPa)

Charpy Impact Strength:

​13.34 ± 0.52 (kJ/m2)

Drying Settings:

​100˚C for 8h

Recommended Support Materials:

PolyDissolve™ S1

Notes:

​Annealing 80℃ 6h

Sheet Resistance in Moisture State:

​(ASTM D991, GB/T 2439, ISO 1853) 1 – 10 (108 Ω/sq)

Printing Temperature:

280˚C - 300˚C

Bed Temperature:

25˚C - 50˚C

Printing Speed:

30mm/s - 60mm/s

Fan:

OFF