PolySupport™
PolySupport™ is a break-away support material designed for PLA-based filaments. It has a perfect interface with PLA, is strong enough to support it, and is easily removable by hand.
*E
xpected Ship Time:

2 weeks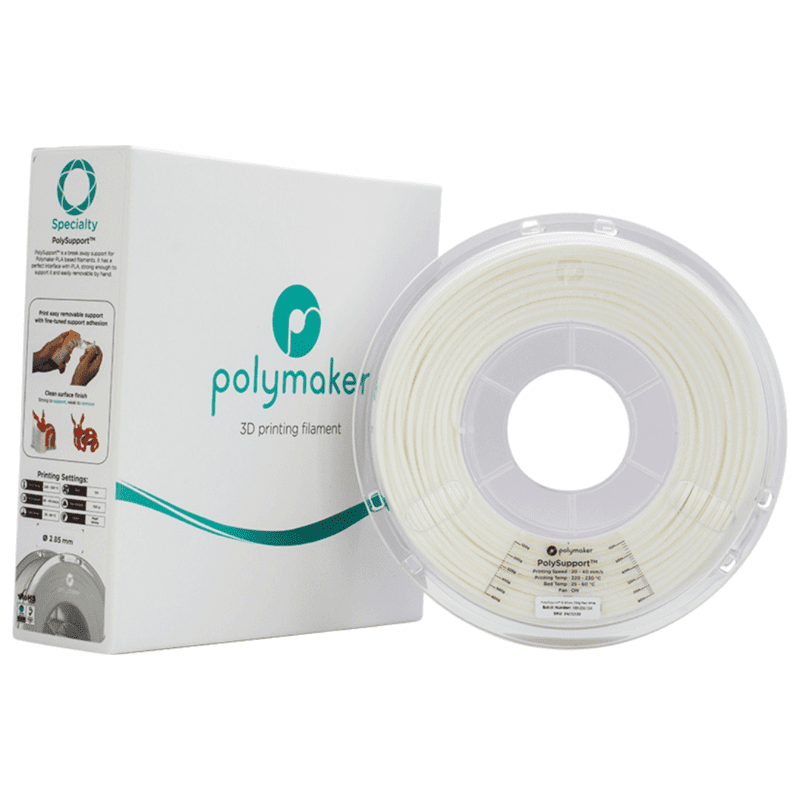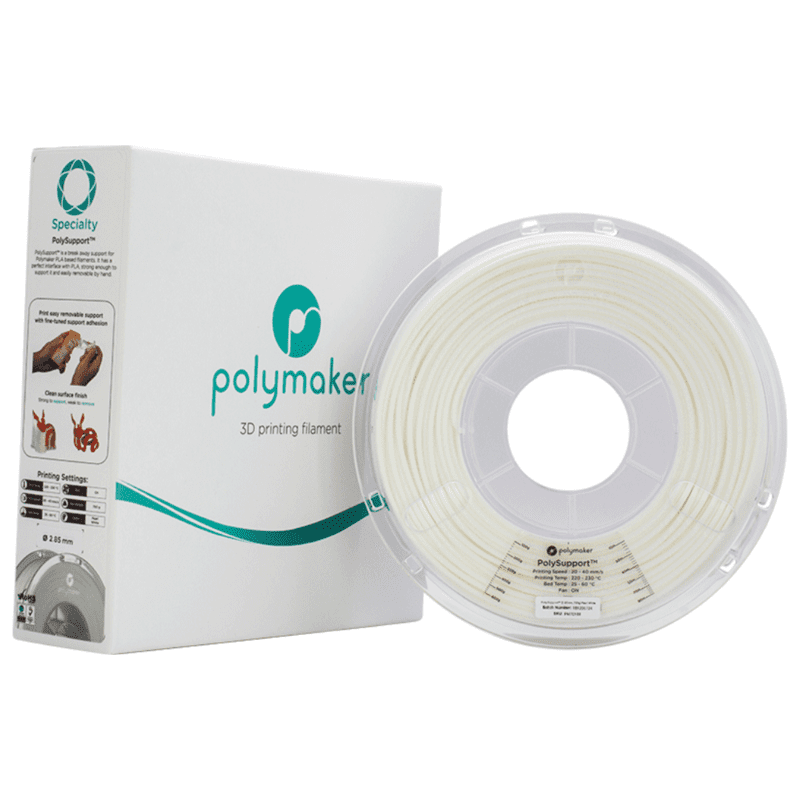 Product Details
Specifications
P

olySupport is a breakaway support material which can be removed easily. It's advantage over dissolvable support is that its faster to remove and requires no tools or equipment. For geometric overhangs such as boxes, architectural models or brackets, PolySupport will offer a better experience than dissolvable support.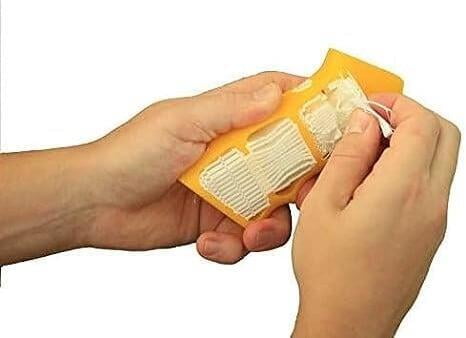 We have designed PolySupport™ specifically for PLA. However we had positive customer feedback on using PolySupport™ with PolySmooth™, PolyCast™ and small PolyMax™ PC parts.
No, PolySupport™ is a breakaway support: it requires mechanical removal.
PolySupport™
Indirect Drive Retraction Distance:

3mm

Indirect Drive Retraction Speed:

40mm/s

Direct Drive ​Retraction Distance:

1mm

Direct Drive Retraction Speed:

20mm/s

​Nozzle Temperature:

220˚C – 230˚C

​Build surface material:

BuildTak® , Glass, Blue Tape

Build surface treatment:

Glue

Build plate temperature:

25 - 60 (˚C)

Cooling fan:

​ON

Printing speed:

​20-40 (mm/s)

​Raft separation distance:

​0 (mm)

Retraction distance:

1 (mm)

Retraction speed:

20 (mm/s)

Environmental temperature:

​Room temperature