UltiMaker ABS
Certified NFC Ultimaker Material
Used by an array of industries worldwide, ABS (acrylonitrile butadiene styrene) is known for its exceptional mechanical properties. Specifically formulated to minimize warping and ensure consistent interlayer adhesion, UltiMaker ABS allows the creation of functional prototypes and complex end-use parts with ease.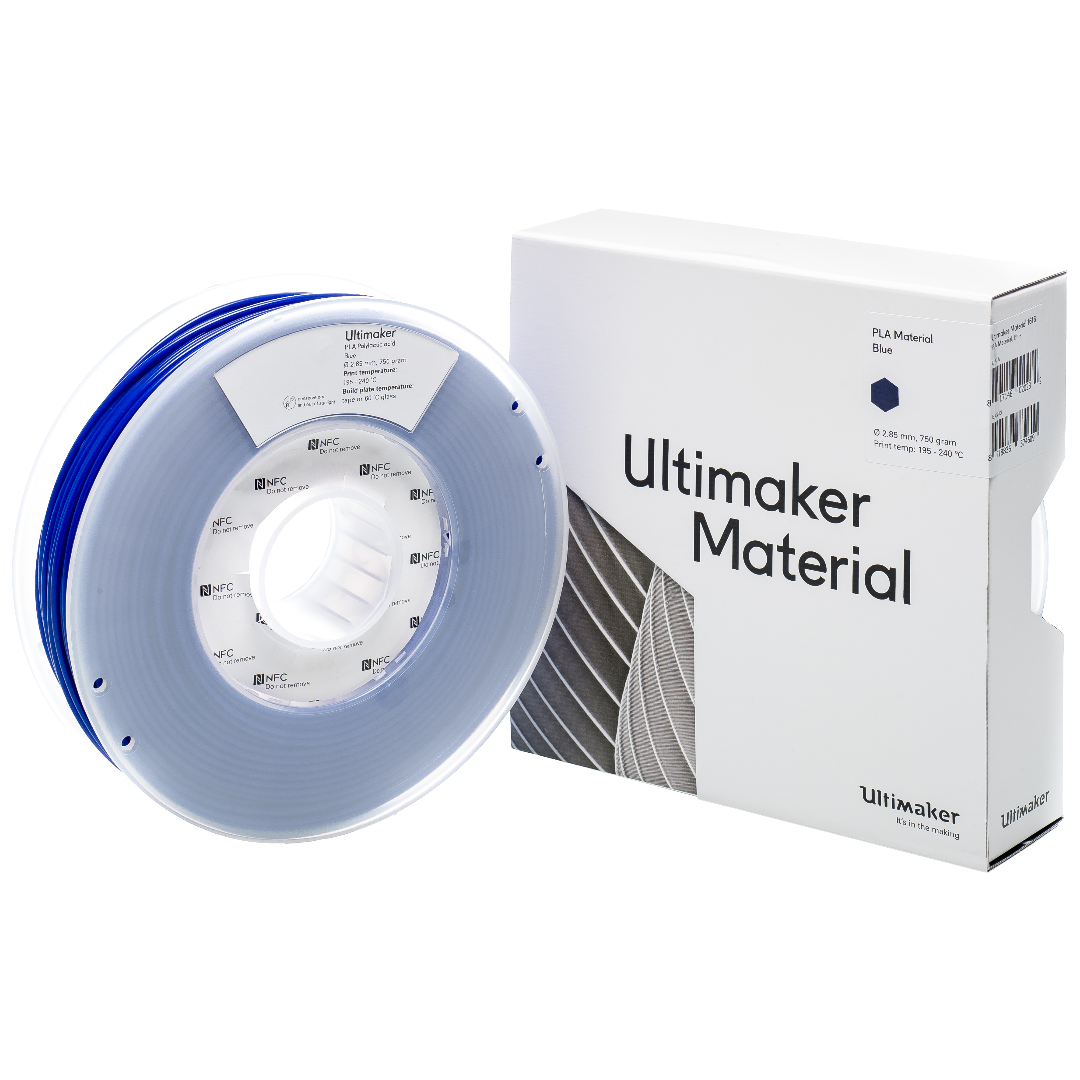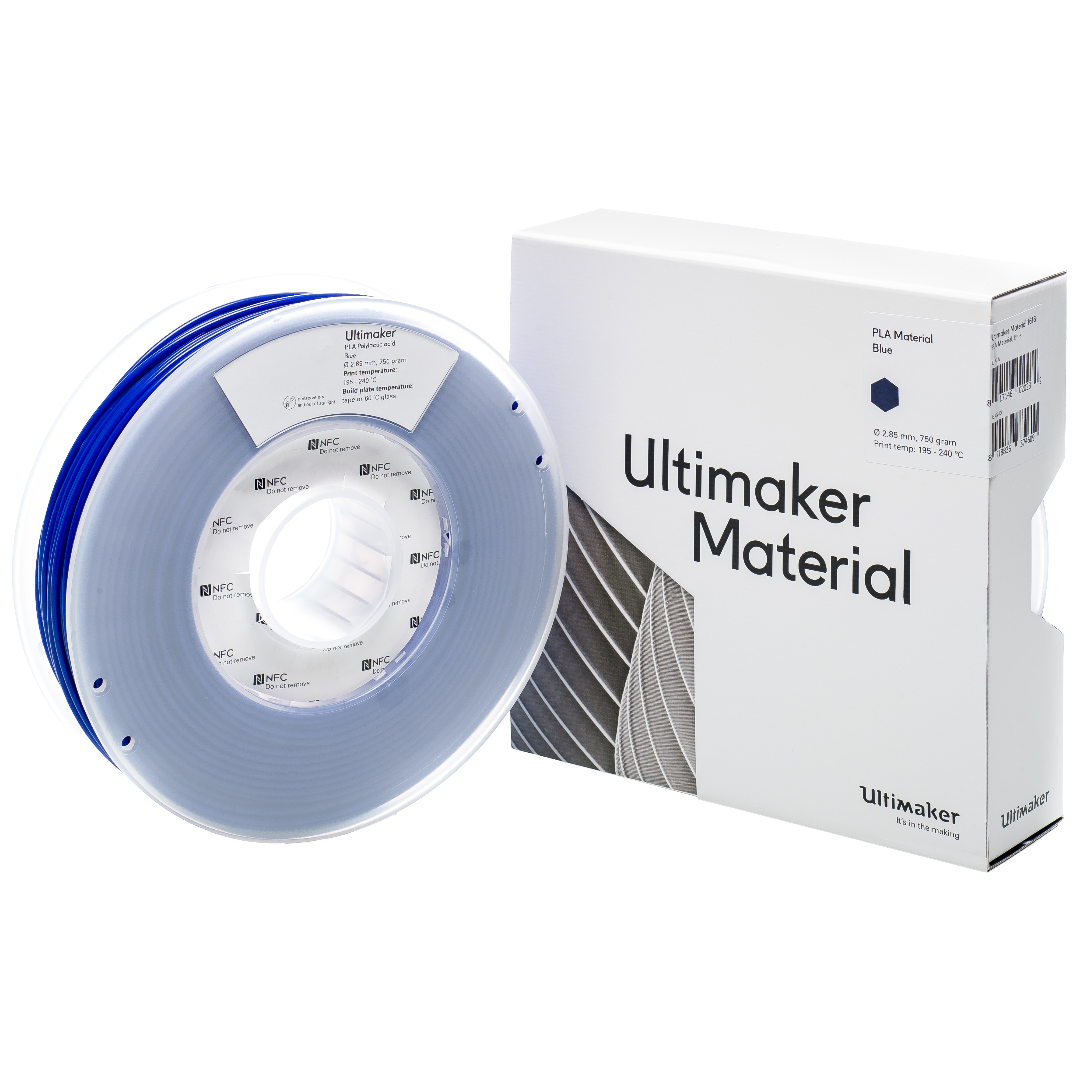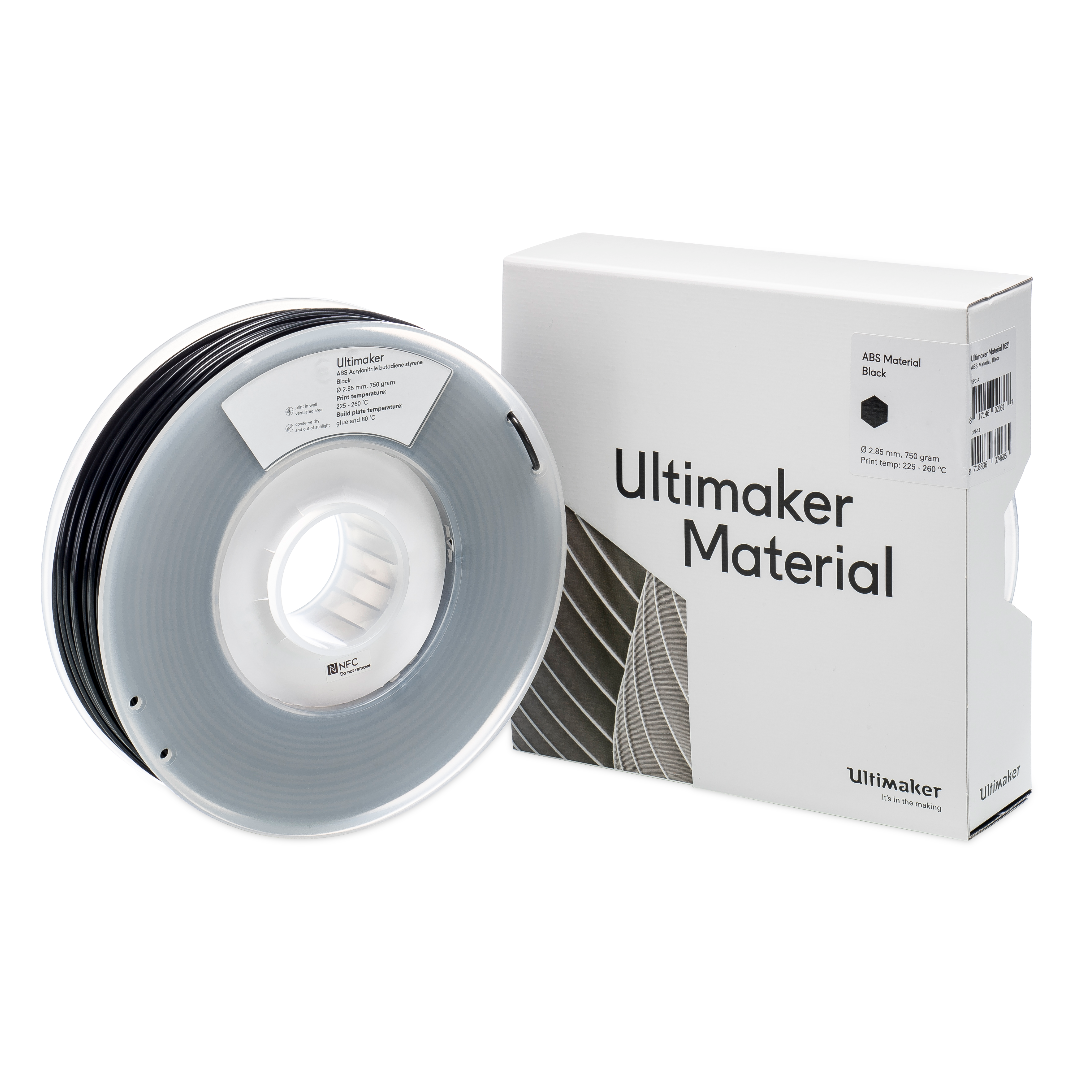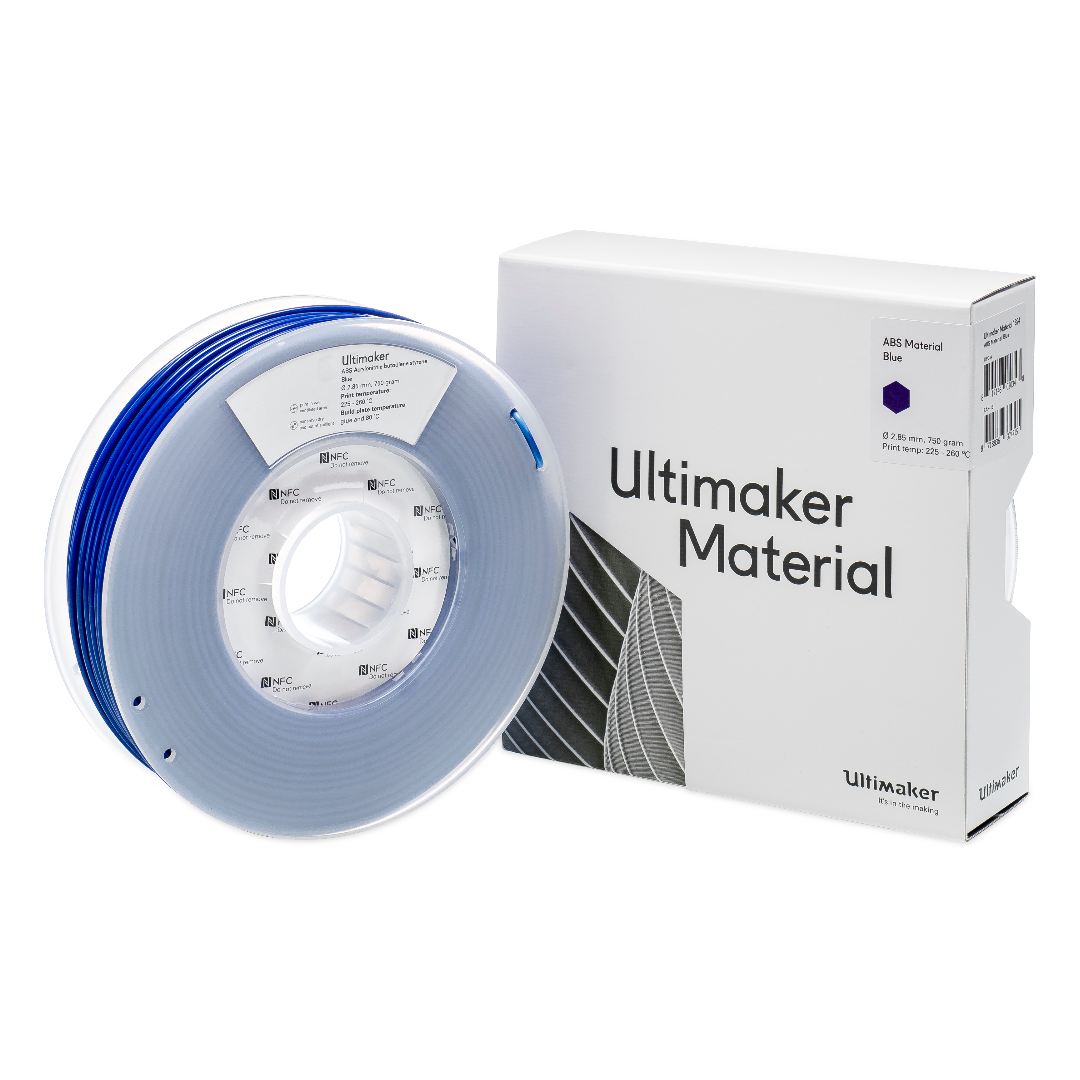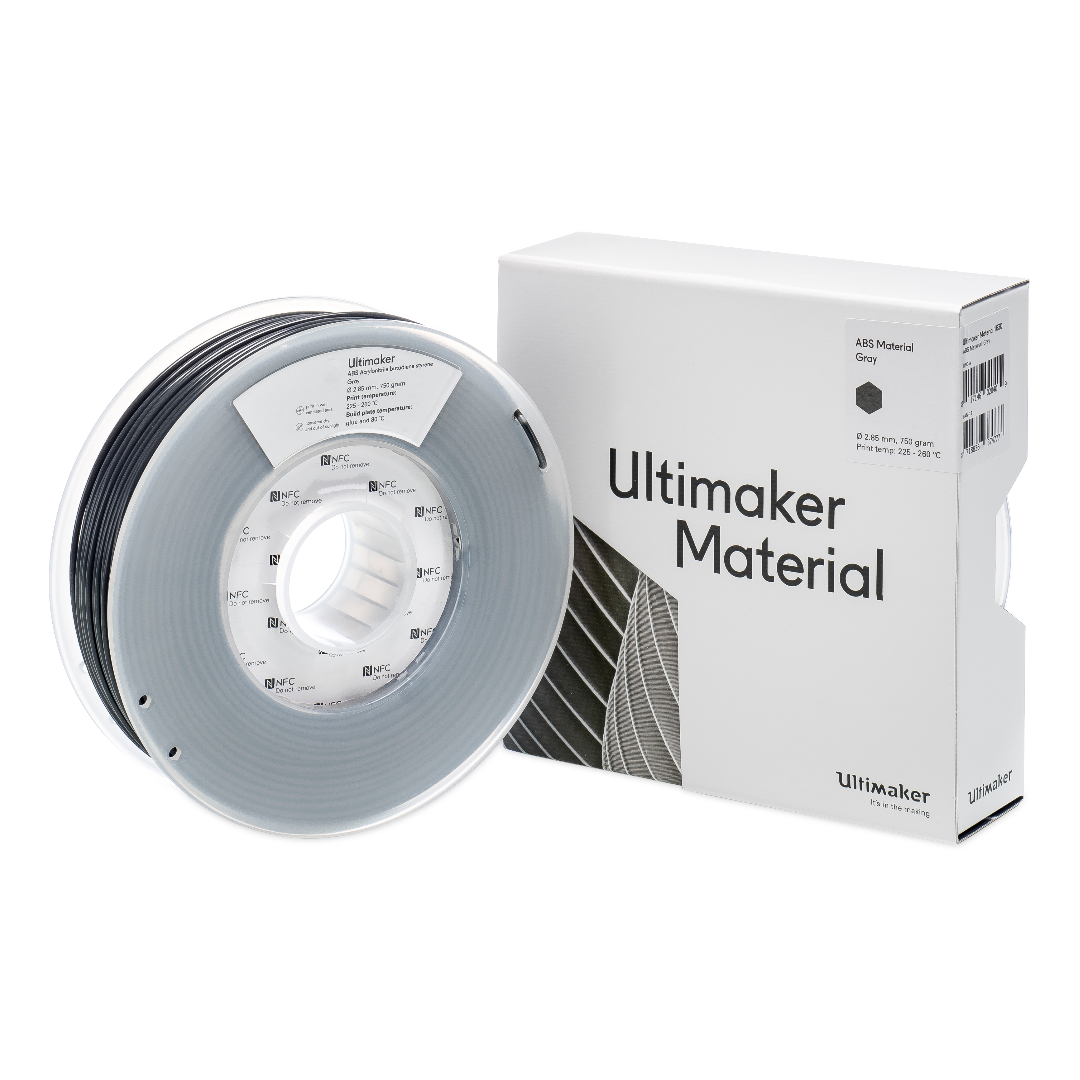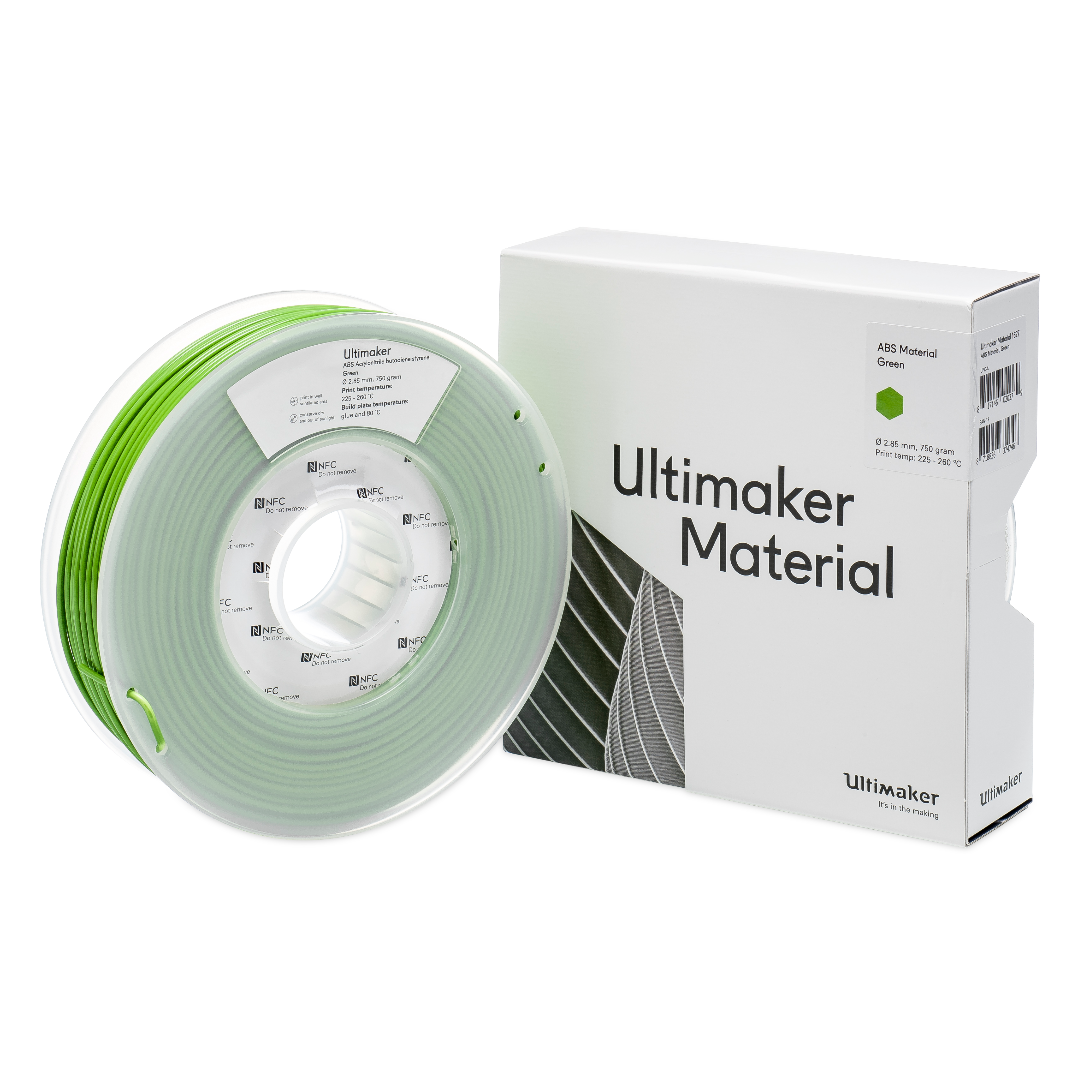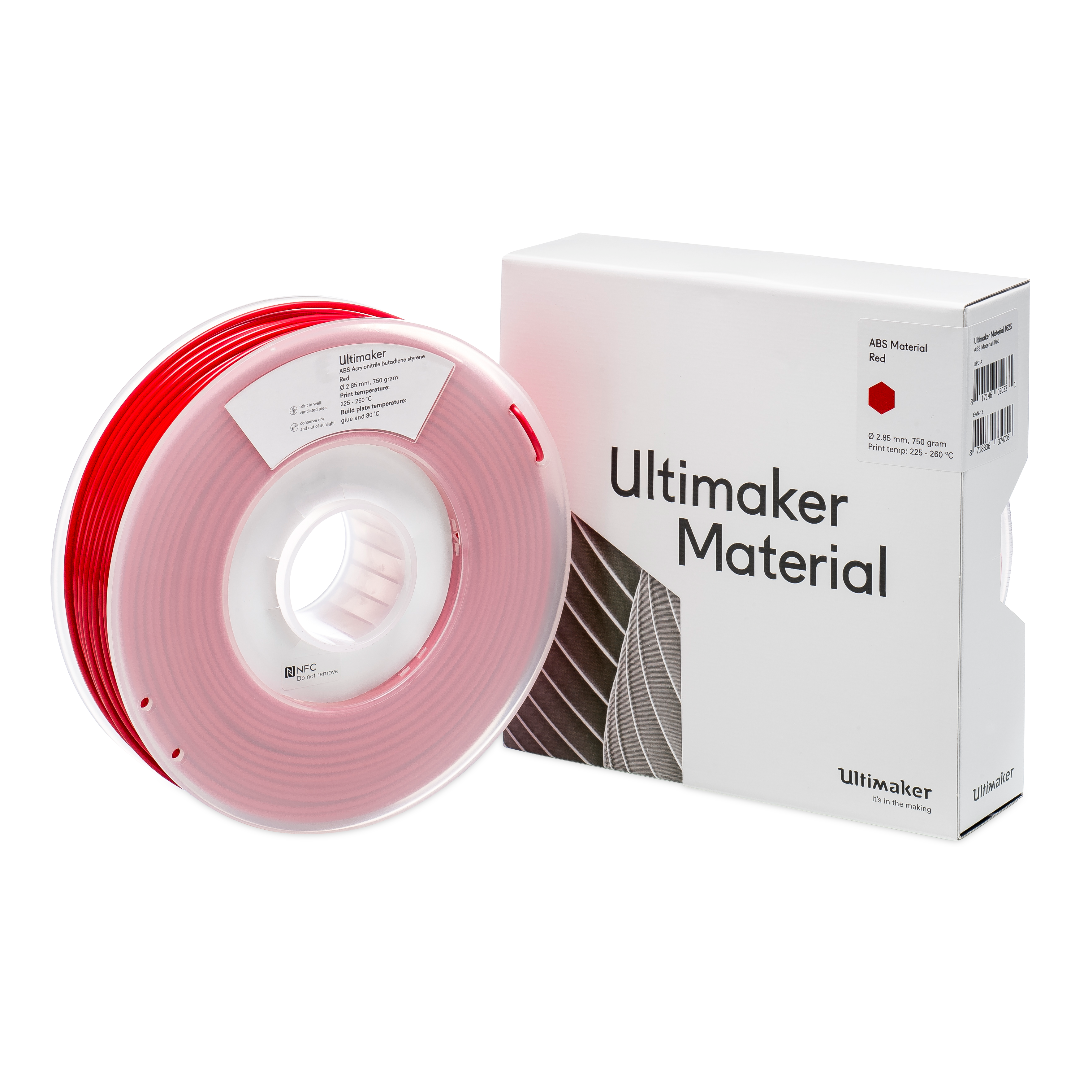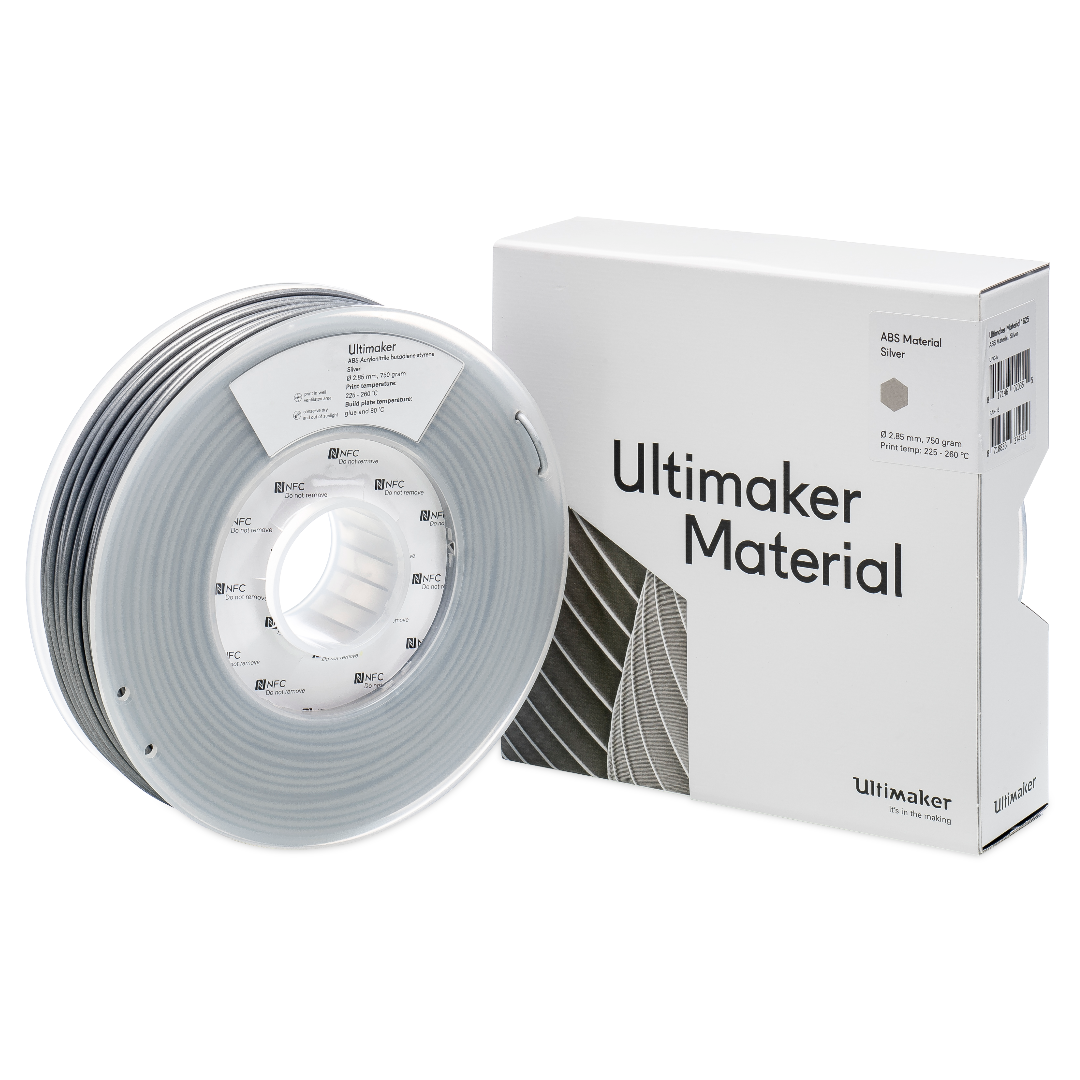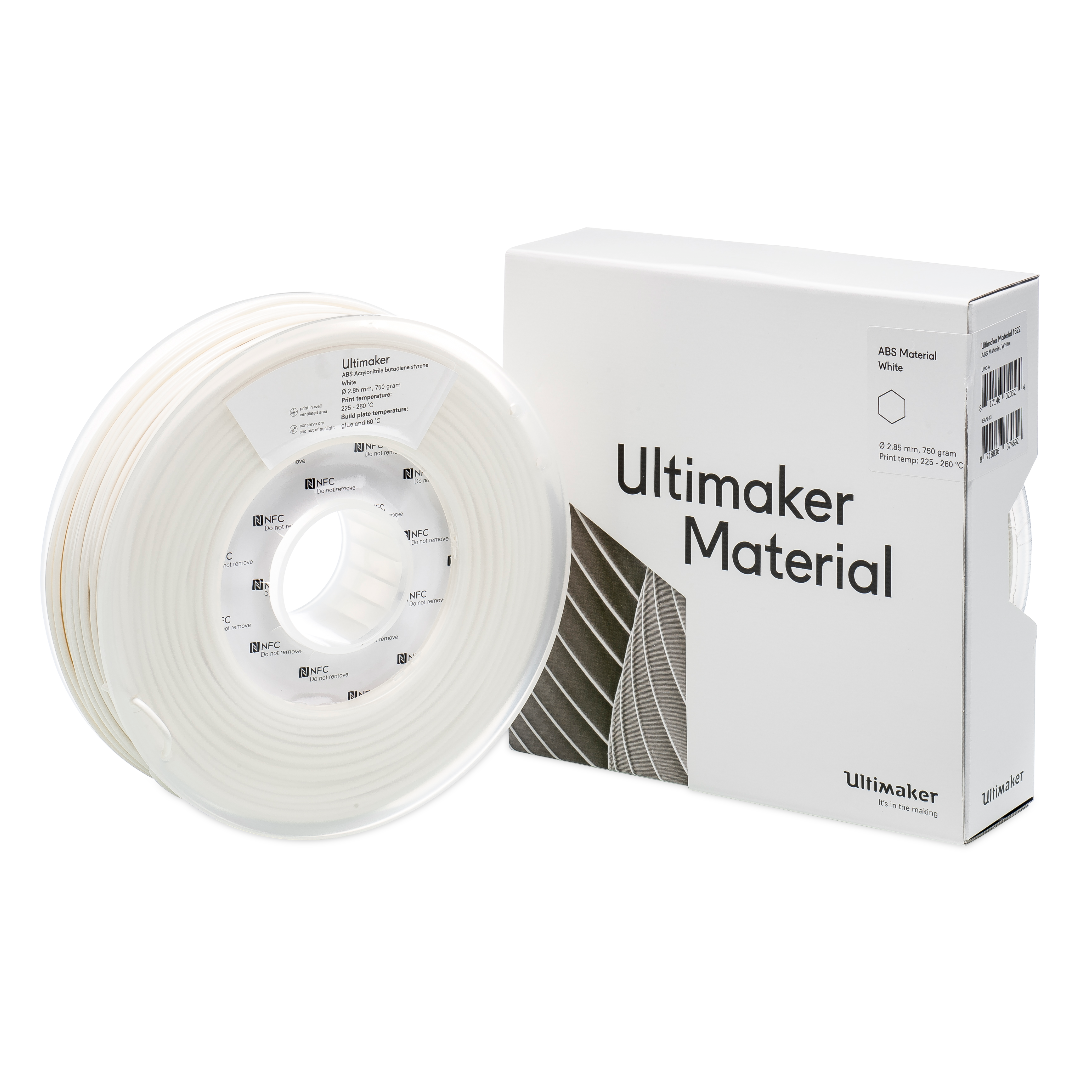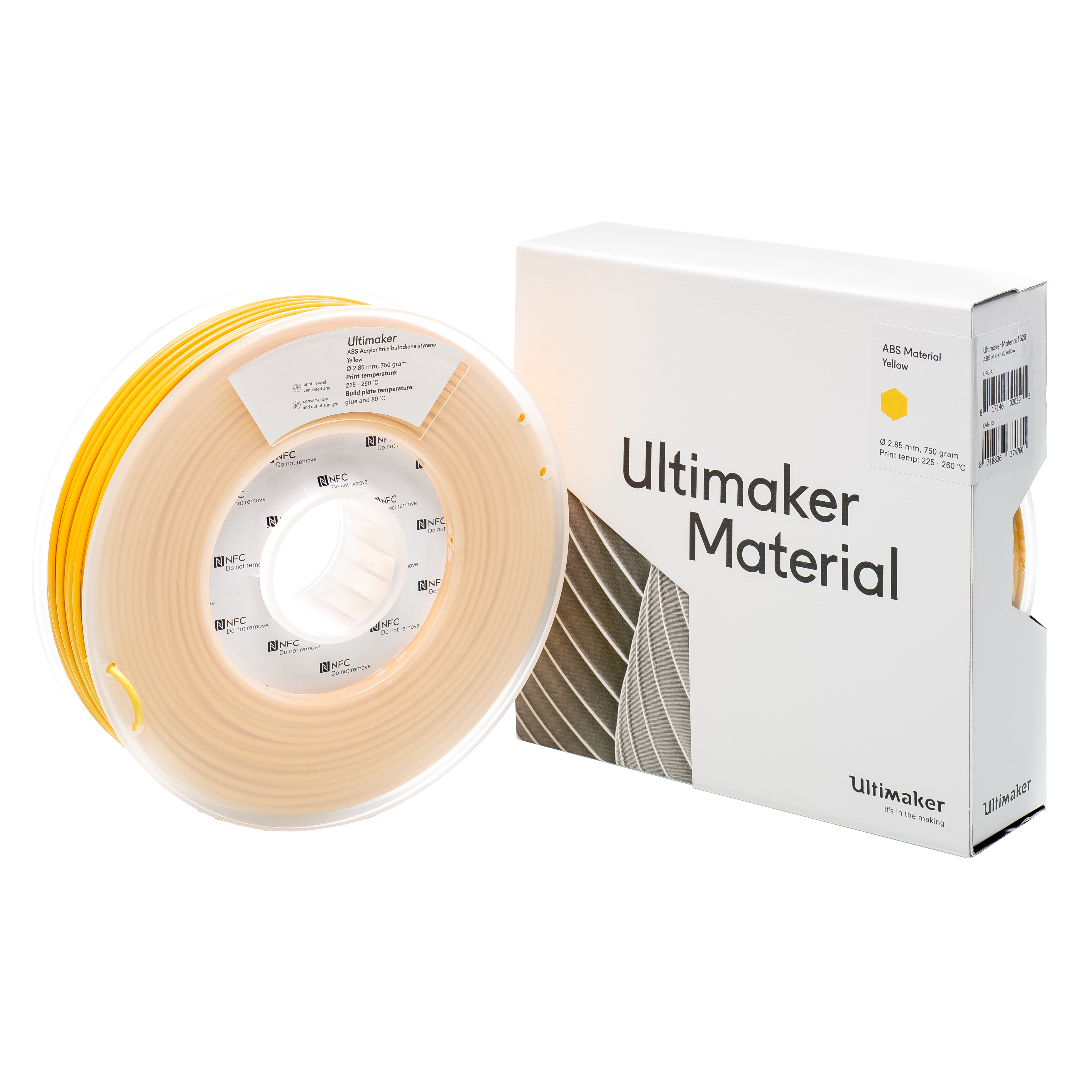 Product Details
Specifications
Due to its high strength and durability, ABS is used to print functional prototypes in automotive companies

. It is
capable of withstanding a wide range of temperatures and tends to be more flexible than PLA.
Excellent mechanical properties

Excellent interlayer adhesion, especially when using the front door add-on

Able to withstand temperatures up to 85 ºC

Great for exceptionally strong prototypes or end-use parts

Achieve nicer aesthetics than other ABS filaments

Formulated for an easy 3D printing experience with minimal warping and good bed adhesion
Ultimaker ABS is officially supported by the Ultimaker S5, Ultimaker S3, Ultimaker 3 series, and Ultimaker 2+ series of 3D printers. It is compatible for dual extrusion with the following materials:
Ultimaker ABS

Ultimaker Breakaway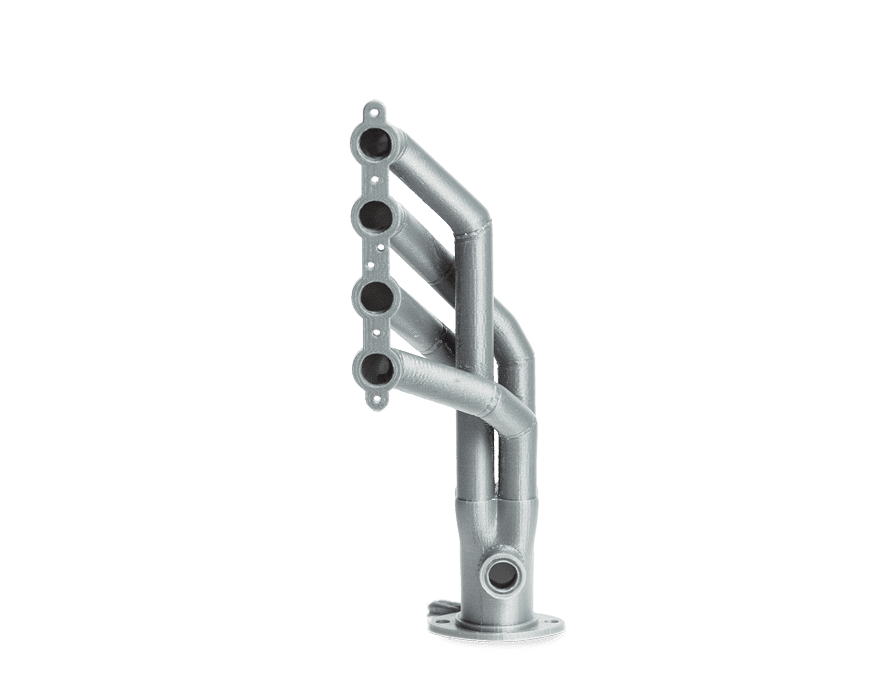 UltiMaker ABS
Diameter:

2.85 ± 0.10 mm

Max roundness deviation:

0.10 mm

Net filament weight:

750 gr

Filament length:

~ 107 m

Melt mass-flow rate (MFR):

41 g / 10 min

Specific gravity:

1.1 g / cm3