UltiMaker CPE+
Certified NFC Ultimaker Material
CPE (co-polyester) materials are chemical resistant, tough, and demonstrate good dimensional stability. UltiMaker CPE+ is a preferred choice for both functional prototypes and mechanical parts. While both CPE and CPE+ provide similar performance characteristics, CPE+ provides the added benefit of higher temperature resistance and increased impact strength. Product designers use CPE+ to make extremely tough and dimensionally stable functional prototypes.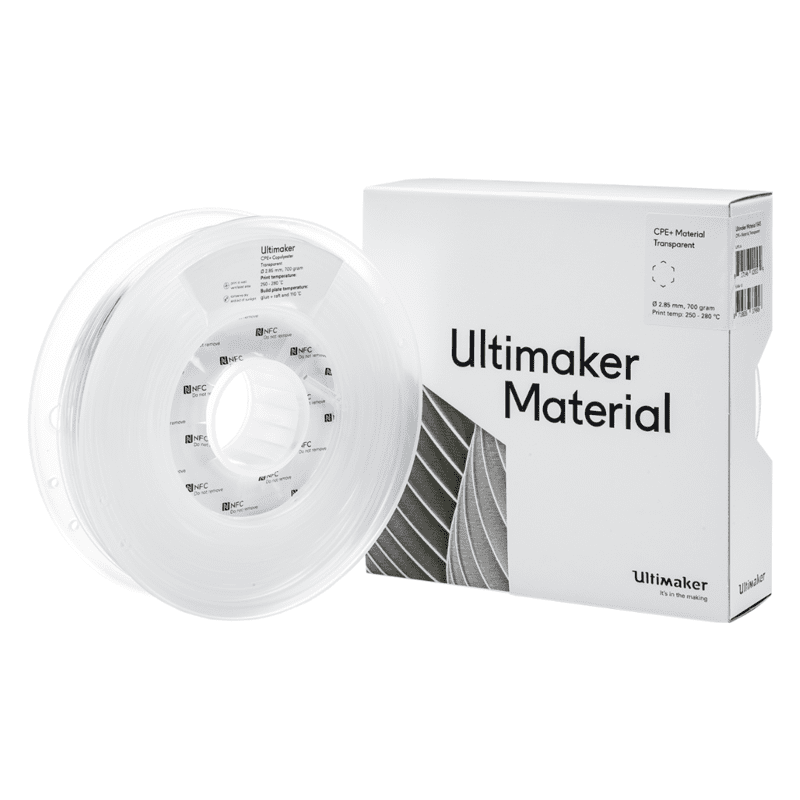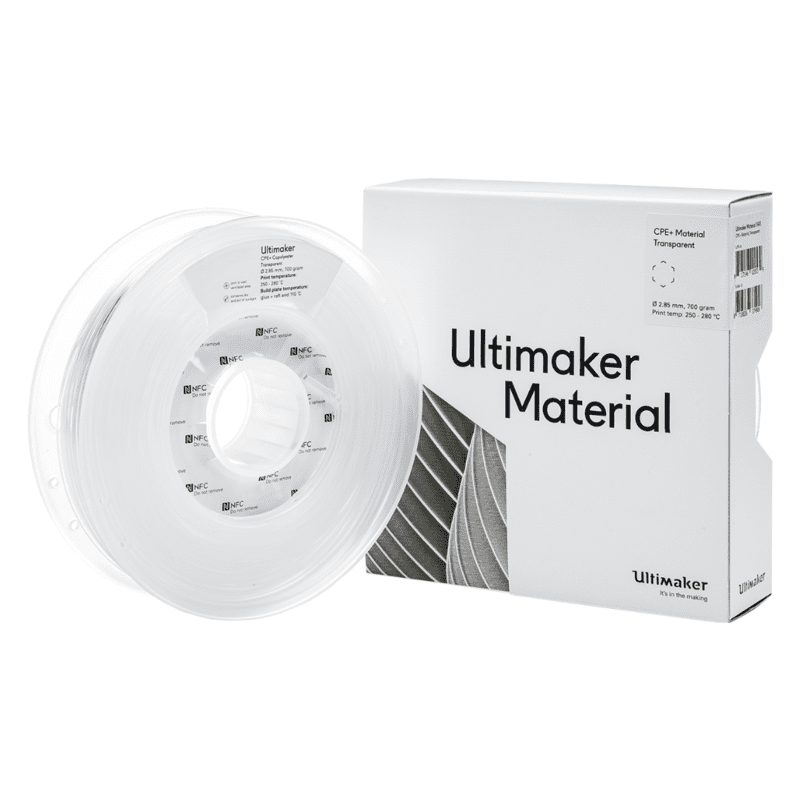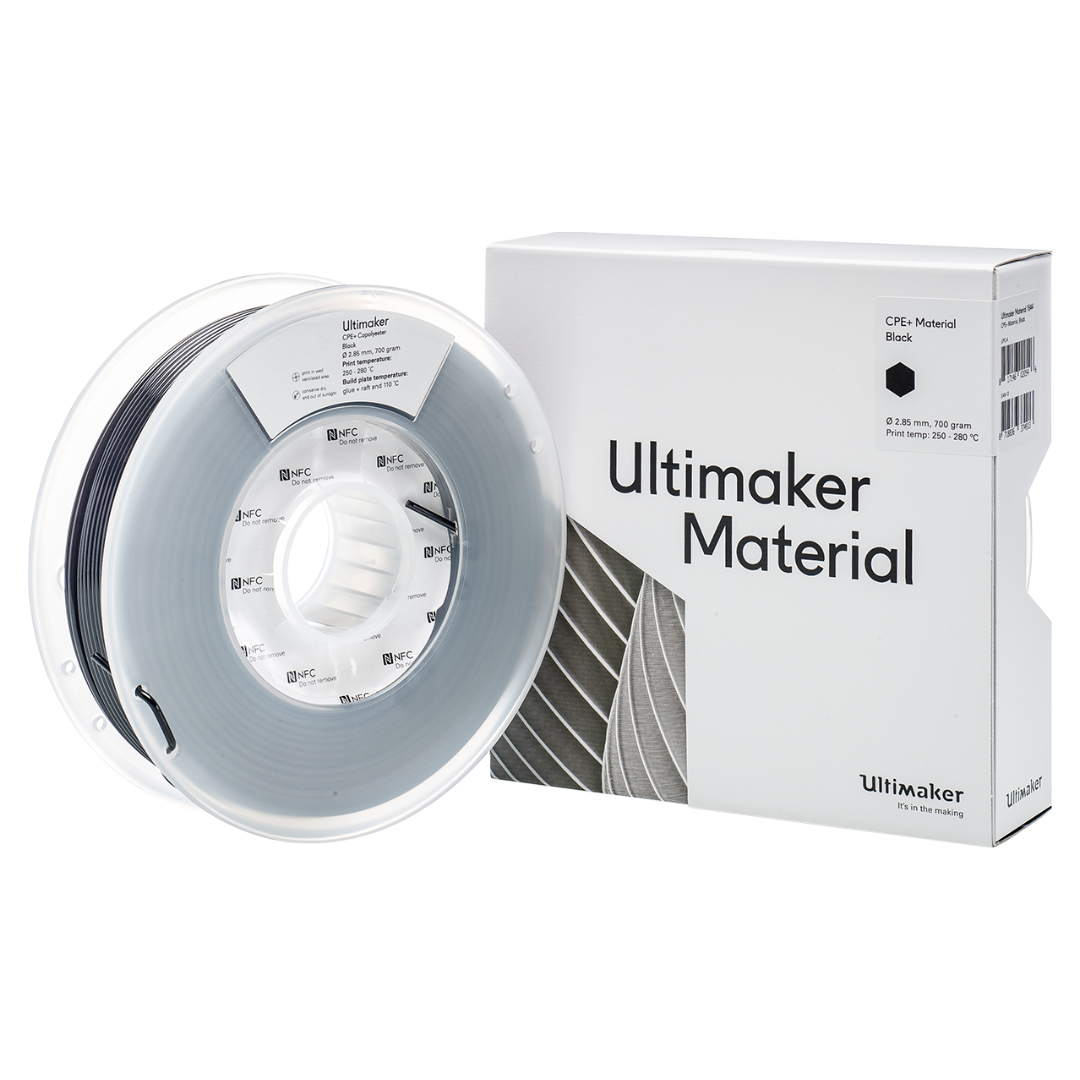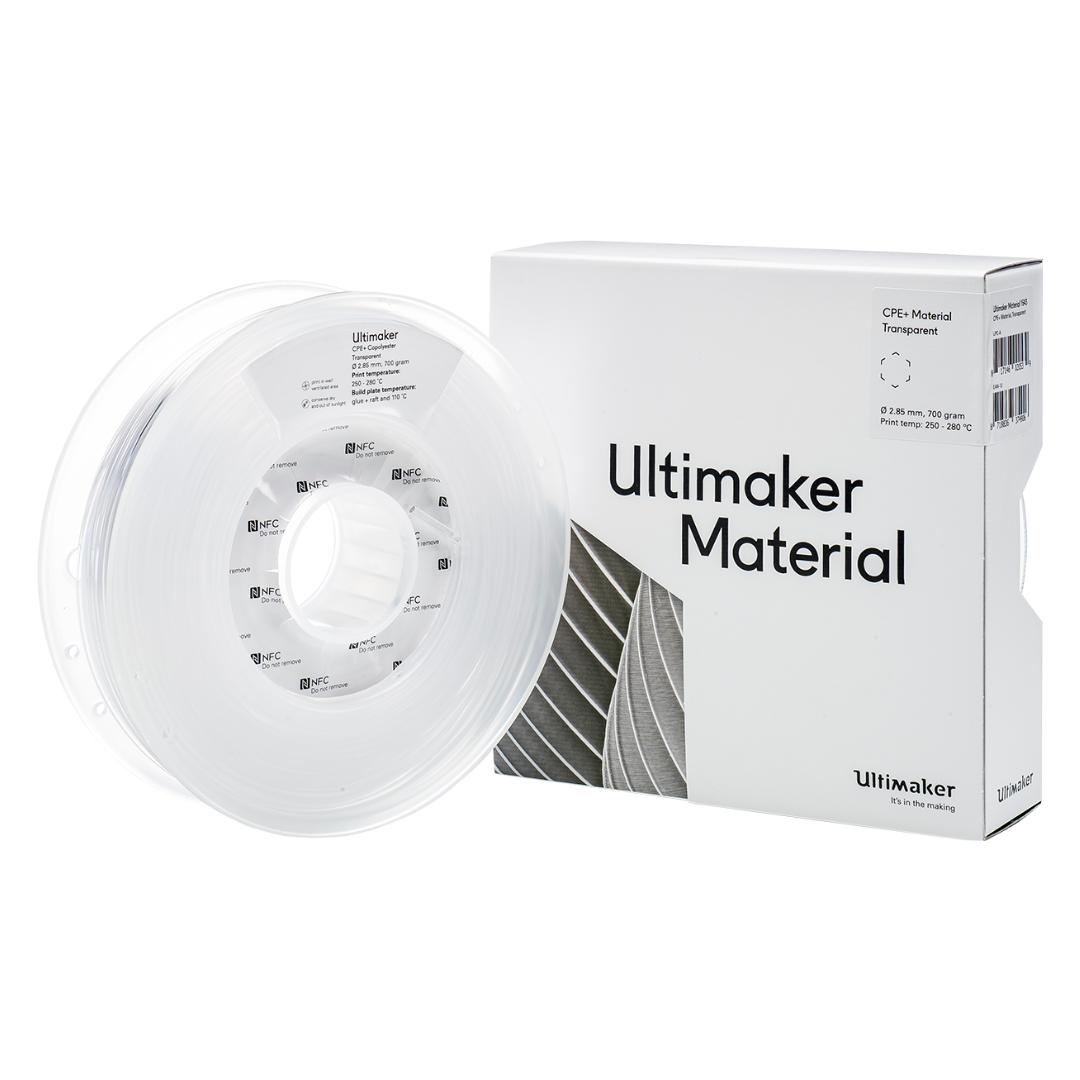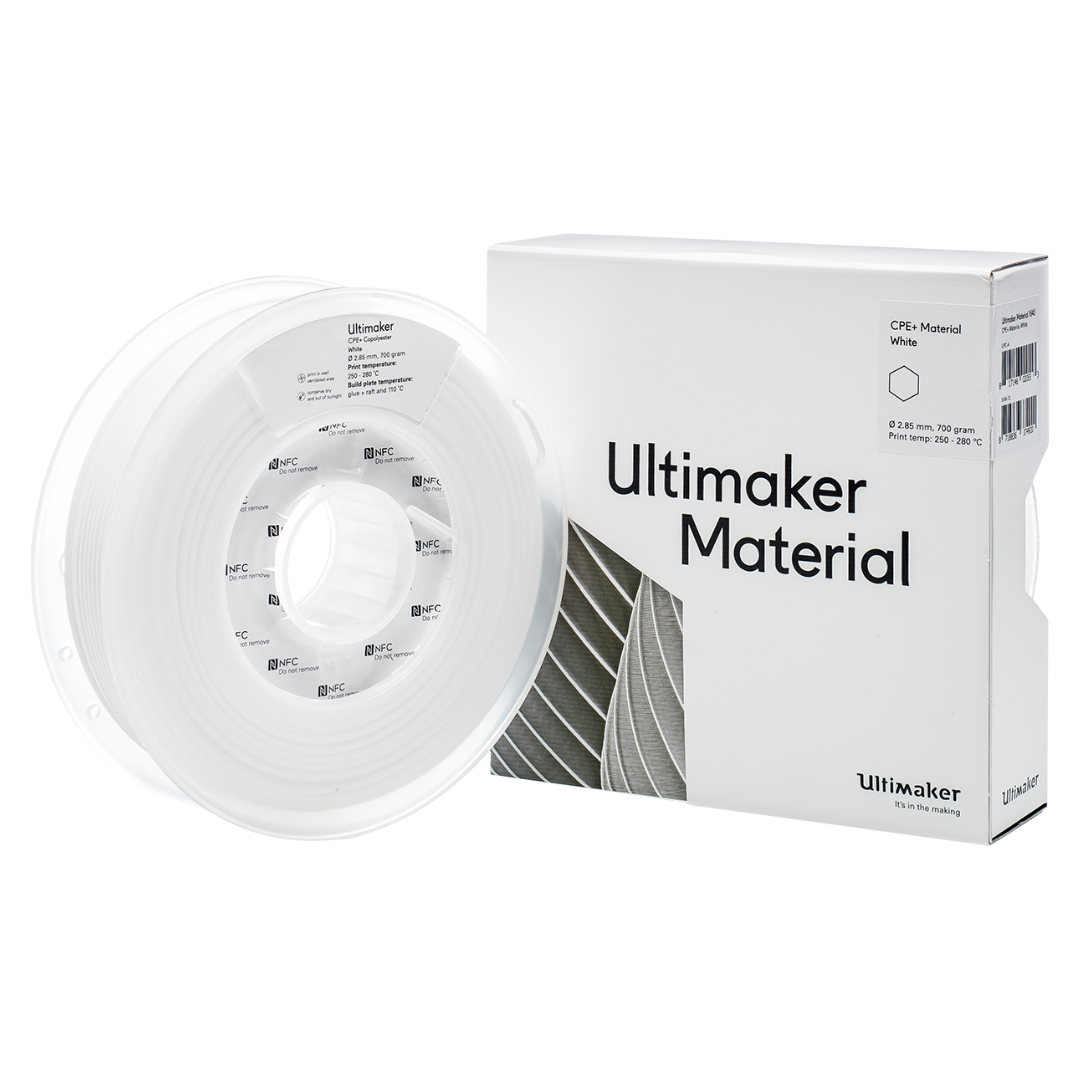 Product Details
Specifications
CPE's tensile and flexural strength are higher, whilst CPE+ is formulated to be up to 10 times tougher.
CPE+ features a temperature resistance of up to 100 °C when CPE is only resistant up to 70 °C.
CPE has a better build plate adhesion than CPE+, but you won't notice the difference when using the stickers supplied in our Advanced 3D Printing Kit.
Ultimaker CPE+ is officially supported by Ultimaker S5, Ultimaker S3, and Ultimaker 3 series 3D printers, and is compatible for dual extrusion with Ultimaker Breakaway.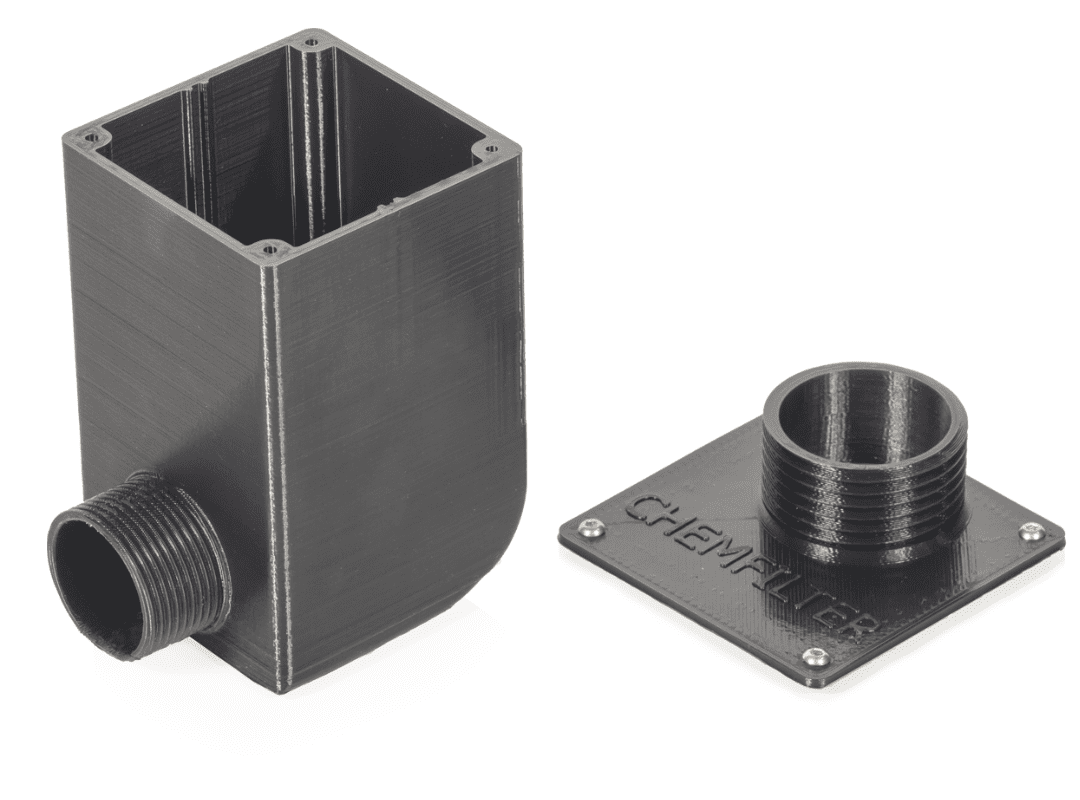 UltiMaker CPE+
Diameter:

2.85 ± 0.10 mm

Max roundness deviation:

0.10 mm

Tensile modulus:

1,128.5 MPa

Tensile stress at yield:

35.2 MPa

Tensile stress at break:

33 MPa

Melt mass-flow rate (MFR):

8.5 g/10 min

Heat detection (at 0.455 MPa):

94 °C

Heat deflection (at 1.82 MPa):

81 °C