UltiMaker S7
Everything users loved about the award-winning UltiMaker S5 made even better.
Access all the tools you need to start 3D printing – Manage and monitor your prints securely with the UltiMaker Digital Factory, improve your 3D printing knowledge with e-learning courses on the UltiMaker Academy, and choose from hundreds of materials and plugins using the UltiMaker Marketplace.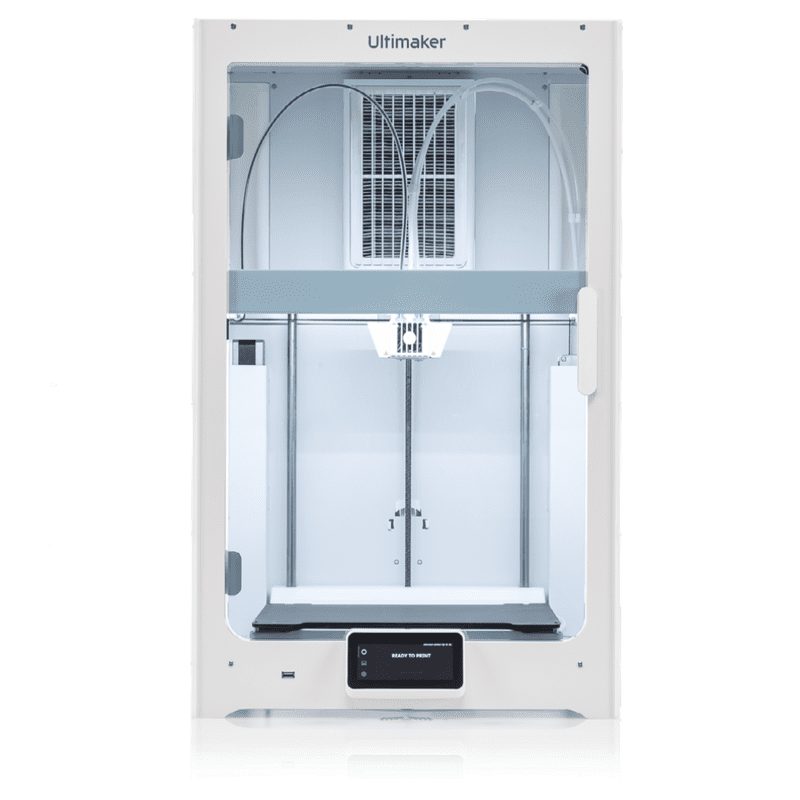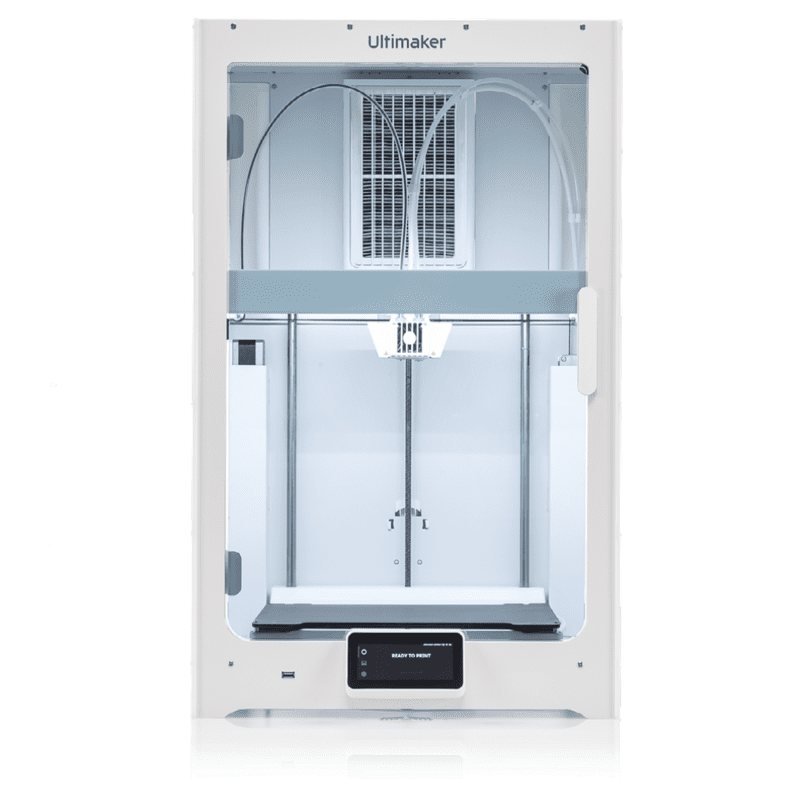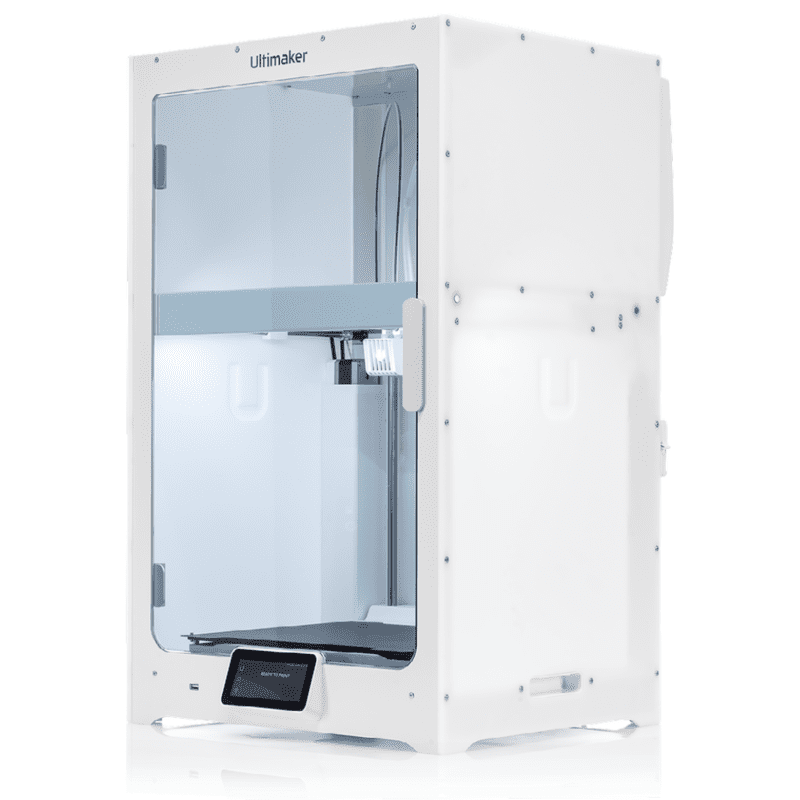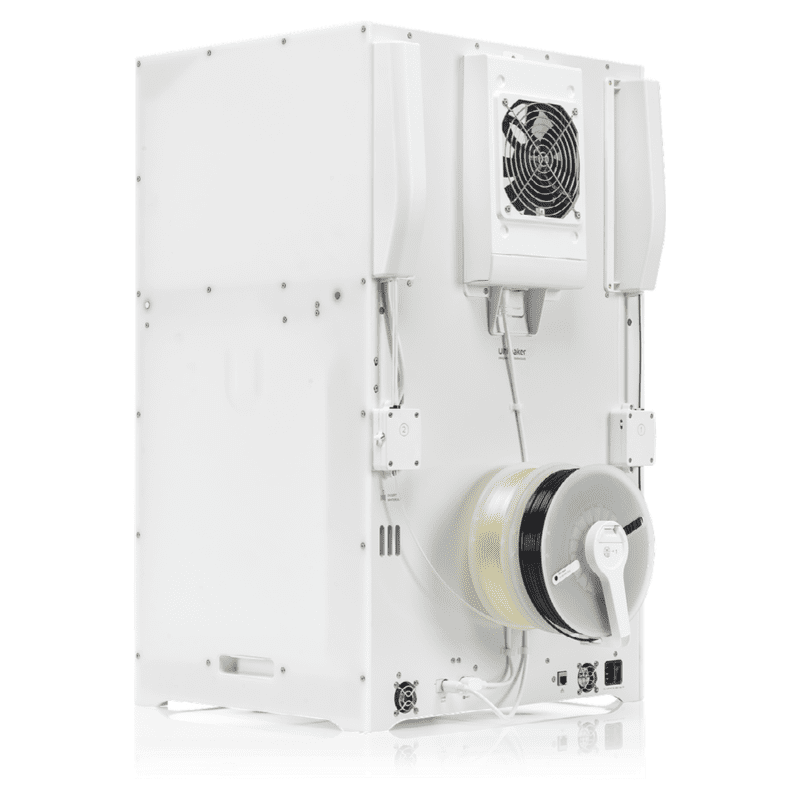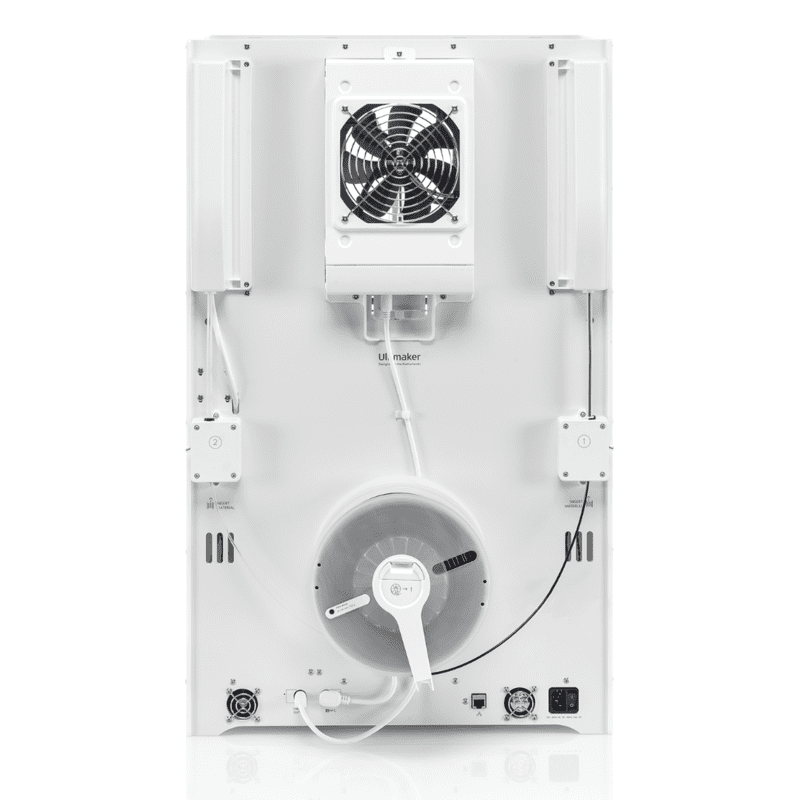 Product Details
Specifications
The Ultimaker S7 Offers users:

​Easy Setup & Monitoring

​​Start printing quickly with a simple first-time user experience. Including NFC material recognition and a high-resolution internal camera.
Environmental Control

​

The integrated air manager filters out up to 95% of UFPs while also keeping the build chamber temperature carefully regulated.
Flexible Build Plate

​

The PEI-coated build plate makes for reliable print adhesion and removal. A sensor also assures your build plate will always be in place before printing.
Advanced Active Leveling

​​

Reliable first-layer adhesion enables unattended use without manual leveling.
Wide material choice

​​

Use almost any material with our open filament system, including composites.
UltiMaker Essentials

​


Access to security-assessed software – with remote printing, user management, and e-learning.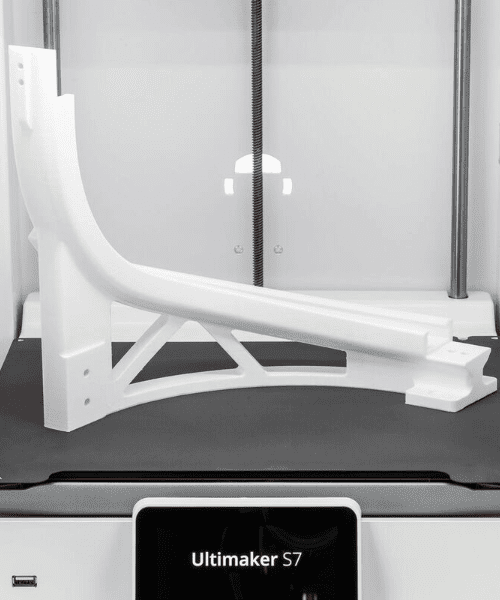 The PEI-coated flexible build plate helps with improved adhesion to a wider range of materials. Users of the Ultimaker S7 can now print reliably without any glue required. Results show better adhesion performance compared to the glass build plate (with the exception of large prints using Ultimaker PC, which can be properly addressed with the Magigoo PC adhesive.)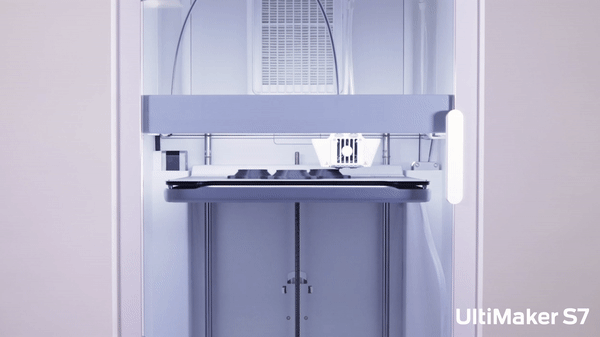 The cornerstone of successful 3D prints rests upon their initial layer. The revolutionary inductive sensor integrated into the UltiMaker S7 excels at identifying even the most minuscule irregularities across the build plate's topography, all while minimizing operational noise and elevating precision levels. Factory-calibrated bed tilt functions are continuously upheld, doing away with the need for manual adjustments via thumbscrews and effectively eliminating the potential for user-induced errors. Simply launch a print job, step aside, and embrace in the newfound assurance of achieving a flawless first layer.
High-Definition Print Monitoring
Observing your print progress from a remote vantage point through the UltiMaker Digital Factory has never been more visually captivating —The UltiMaker S7 proudly integrates a new 1080p camera, strategically positioned at an elevated angle to provide an enhanced view of initial layers.
Incorporated Flood Prevention
The redesigned print head boasts an incorporated sensor to alert of potential flooding concerns. Fortified magnets also ensure secure closure of the print core door, while a reversed front fan minimizes the need for frequent cleaning and maintenance.
Uninterrupted Connectivity
The UltiMaker S7 introduces 5 GHz Wi-Fi compatibility, optimizing network stability by cutting through interference and yielding a more dependable wireless signal. This feature holds particular value for enterprises that exclusively accommodate connections via the 5 GHz band.
UltiMaker S7
Technology:

Fused Filament Fabrication (FFF)

Build Volume (XYZ):

330 x 240 x 300mm (13" x 9.4" x 11.8")

XYZ Resolution:

6.9, 6.9, 2.5 micron

Build Speed:

24mm3/s

Print Head:

Dual Extrusion

Tool Head System:

Swappable Print Cores

Includes Auto-Nozzle Lifting System:

Yes

Includes Material Flow Sensor:

Yes

Build Plate:

Double-sided PEI Coated Flexible Build Plate (20 - 140°C)

Nozzle Diameter:

0.4mm (included) 0.25mm, 0.6mm, 0.8mm (sold separately)

LCD Screen:

Interactive Touchscreen

Camera Resolution:

High Definition

Material Station's Feeder Type (included w/ Pro Bundle):

Dual-geared, Abrasion-resistant

Supported File Types:

STL, OBJ, X3D, 3MF, BMP, GIF, JPG, PNG

Output File Types:

G, GCODE, GCODE.gz, UFP

OS compatibility:

MacOS, Windows, and Linux