UltiMaker 2+ Connect Air Manager Bundle
The Ultimaker 2+ Connect is a reliable first step into the world of easy, remote 3D printing. It adds intuitive operation and deeper software connectivity.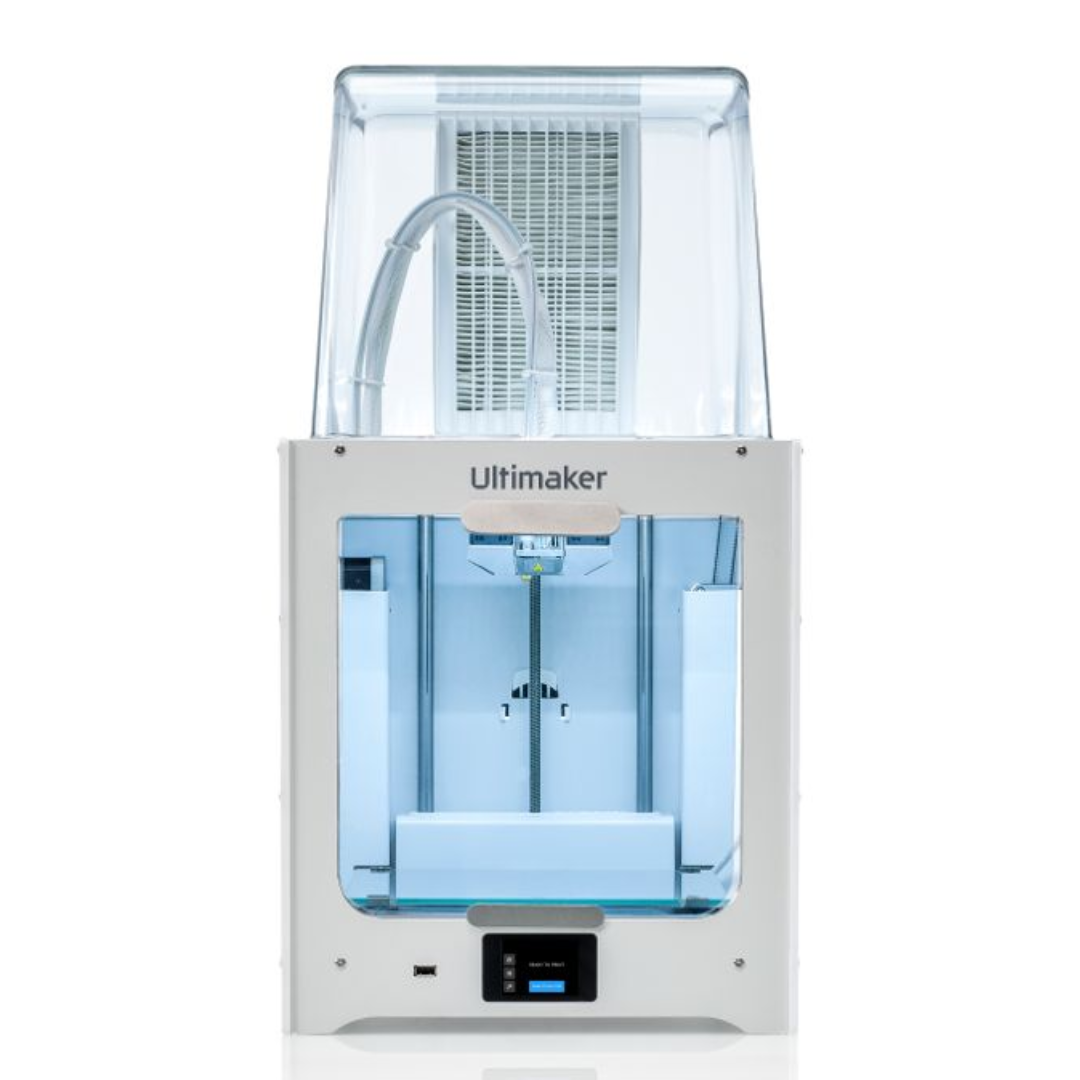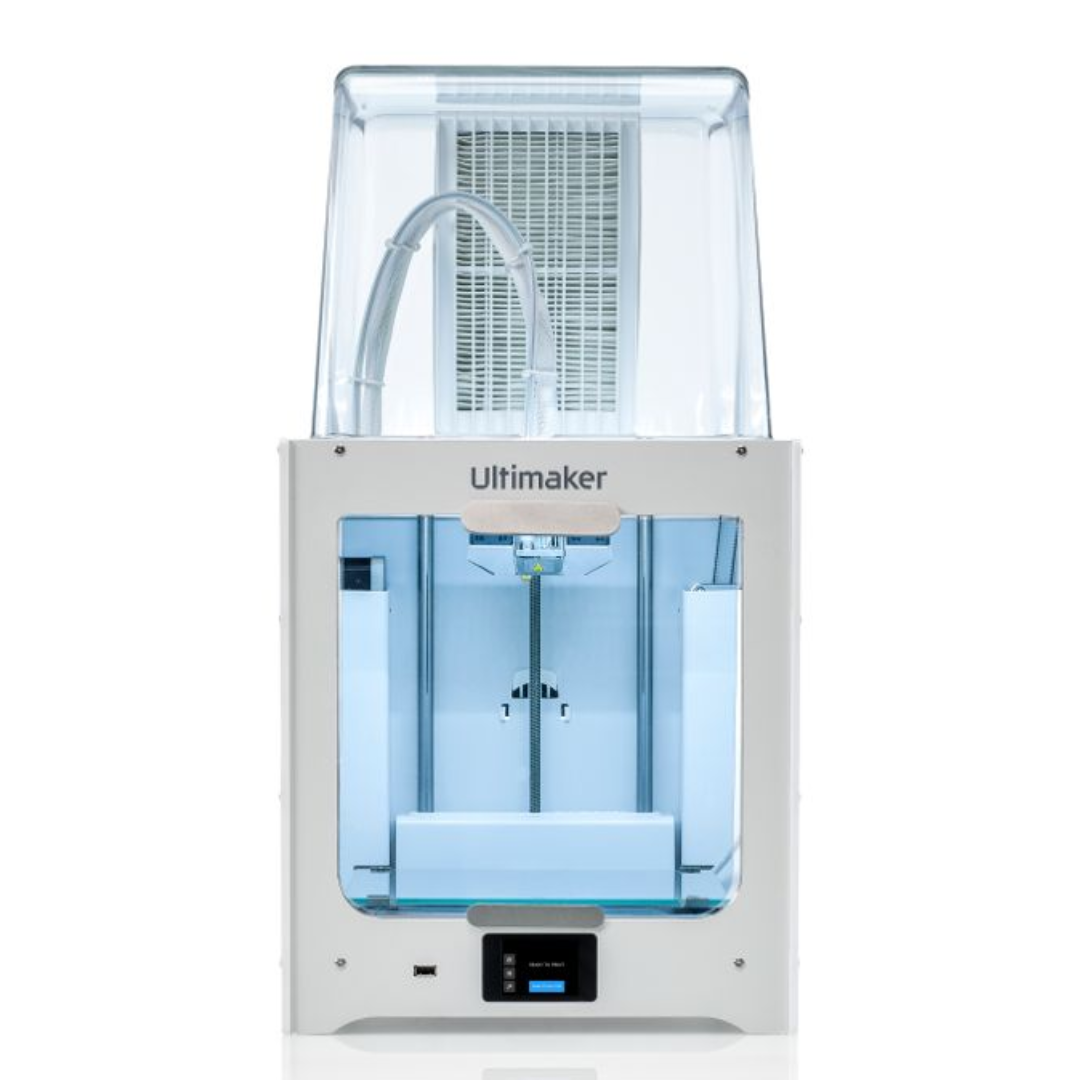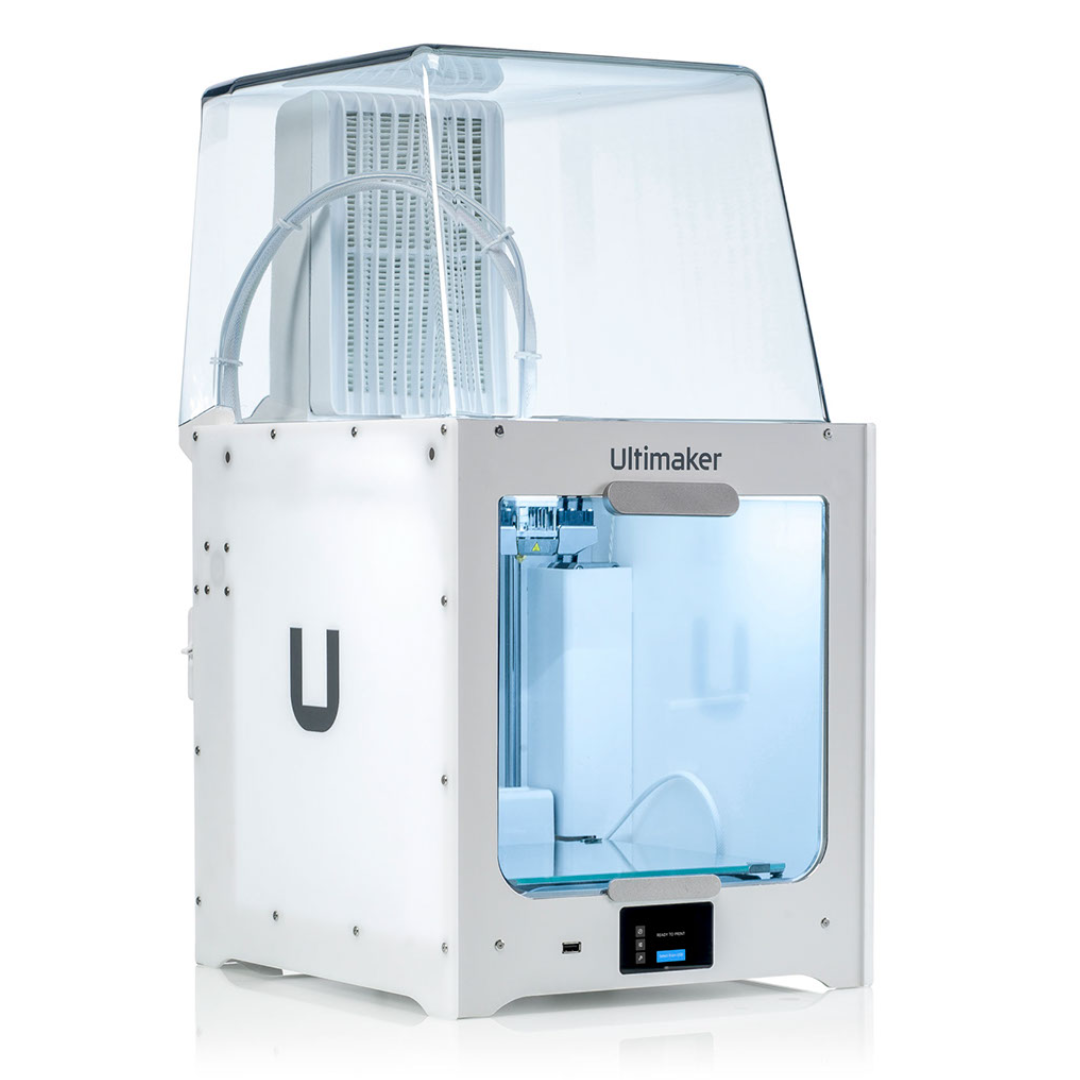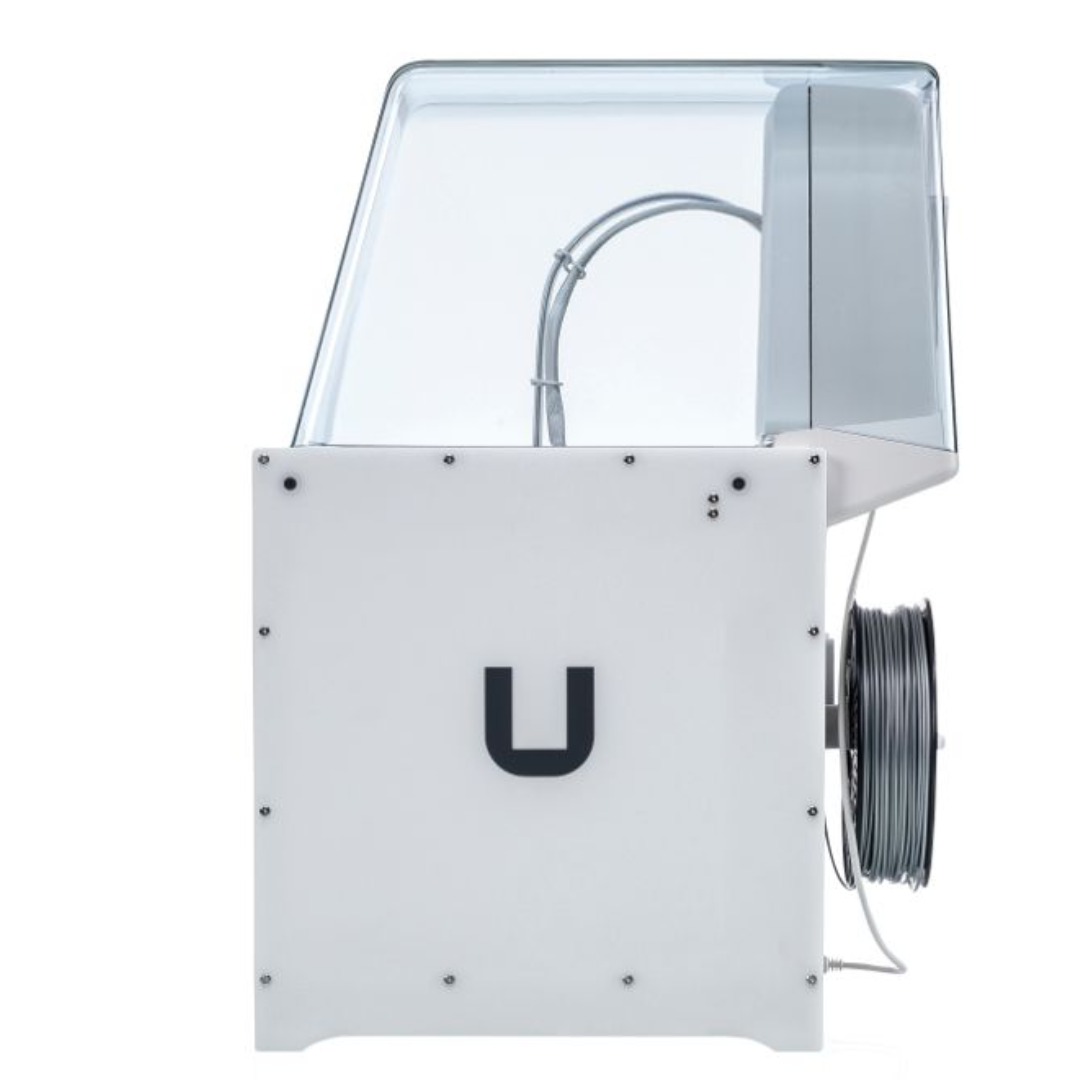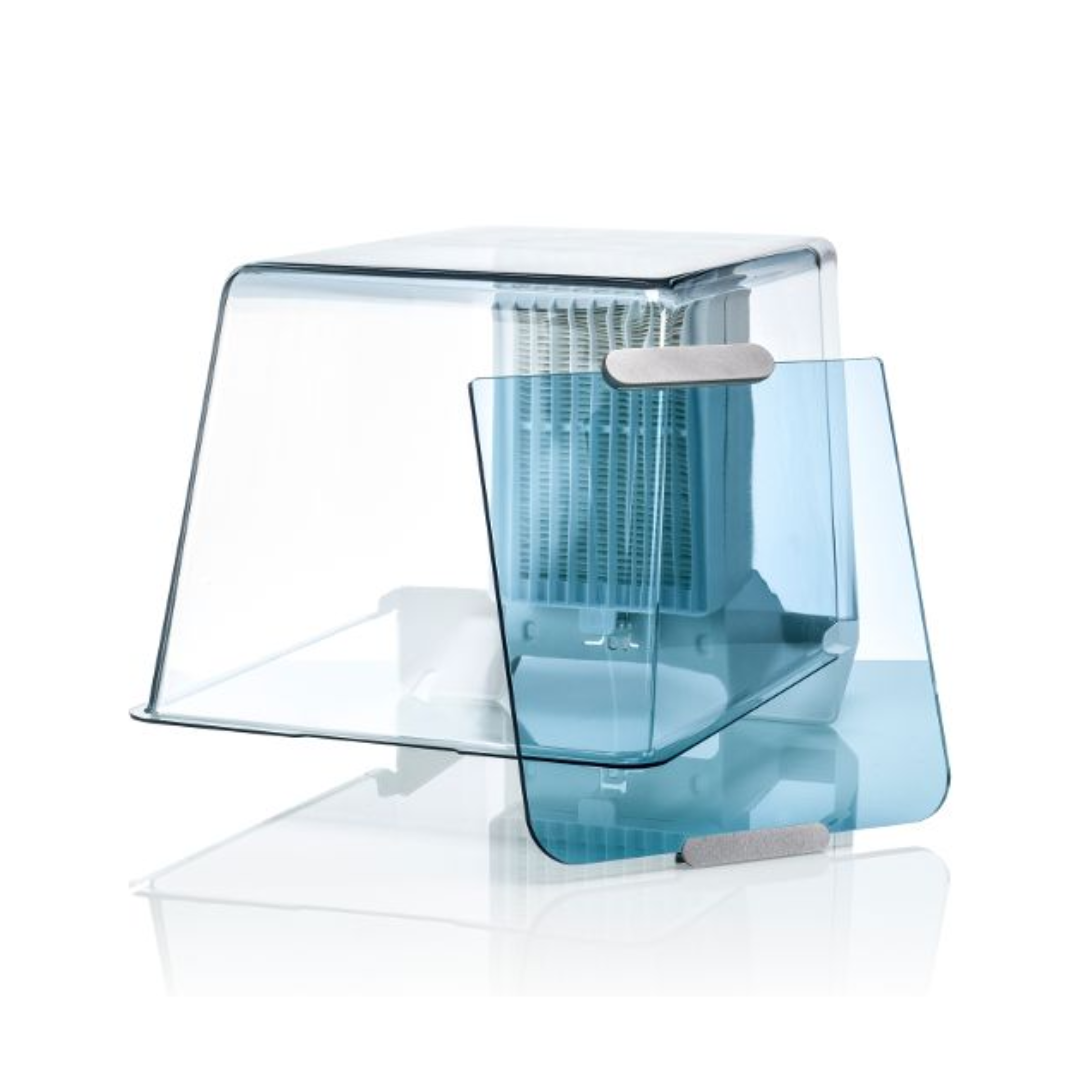 Product Details
Specifications
The optional Ultimaker 2+ Connect Air Manager gives you more confidence and setup flexibility. Designed to simply and effectively increase user safety, it removes up to 95% of ultrafine particles and shields users from hot and moving components.
The Ultimaker 2+ Connect brings a standard process to the reliable single extrusion Ultimaker 2+ footprint. With the included Air Manager and Front Door enclosure, additional safety and a more stable print environment are also provided. Featuring a 2.4" full-color touchscreen, stiffer build platform, and network connectivity, the Ultimaker 2+ Connect can be installed in minutes and is easy to maintain. Users can access a wide range of materials with Ultimaker-approved material profiles in addition to an open. This allows for user input to be valuable to the overall printing process.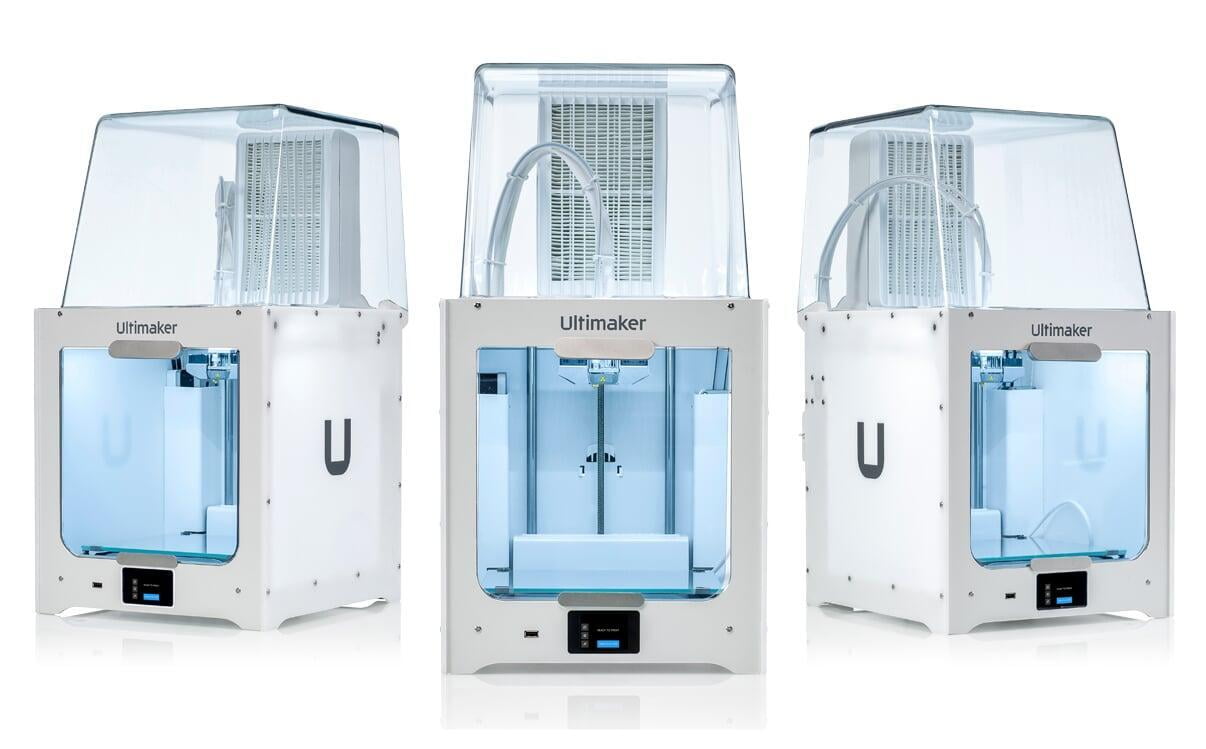 Wide material choice.

Ultimaker offers the widest material choice on the market. With an open filament system, you can always find the right material properties for your application – from stunning aesthetics to flexibility
Easy setup.

With a hardware installation that takes minutes, setting up the Ultimaker 2+ Connect is easy. It also features a more ergonomic feeder lever and improved assisted bed leveling
Next-gen components.

There's nothing better than waking up to a successful print. Thanks to a stiffer build platform and rigorously tested material profiles, you can trust the Ultimaker 2+ Connect to print reliably overnight or over the weekend
A touchscreen.

For every action, the 2.4" color touchscreen gives you intuitive control and step-by-step assistance. Changing material, adjusting the build plate, or checking your print status is just a tap away
Network connectivity.

Whether you're at home or in the office, sending print jobs to the Ultimaker 2+ Connect is a breeze. Via Wi-Fi or Ethernet, cloud 3D printing allows remote file transfer with added security from anywhere in the world.
UltiMaker 2+ Connect
Print Technology:

FFF

Build Volume:

22.3 x 22 x 20.5 cm [8.78 x 8.66 x 8.07 in] 10057 cm3 [613.6 in3]

Filament Diameter:

2.85 mm [.1122 in]

Compatible UltiMaker Filament:

PLA, Tough PLA, ABS, Nylon, CPE, CPE+, PC, TPU 95A, PP

Build Platform:

Heated glass build plate, maximum 100 C

Build Platform Leveling:

Assisted manual leveling

Extruders:

Single extrusion with swappable nozzles

Nozzle Diameter:

2x 0.4 mm included, 0.25 mm, 0.6 mm, 0.8 mm available separately

Nozzle Temperature:

180-260 C

Extrusion Speed:

Maximum 24 mm3/second

XY Positioning Precision:

12.5 microns [0.00049 in]

Z Positioning Precision:

5 microns [0.00019 in]

Operating Noise:

Maximum 50 dBA

Supported File Types:

STL, OBJ, X3D, 3MF, BMP, GIF, JPG, PNG

Bundled Software:

UltiMaker Cura, UltiMaker Digital Factory

Dimensions:

35.7 x 34.2 x 38.8 cm [14.06 x 13.46 x 15.28 in]

Weight:

10.3 kg [22.7 lb]

Shipping Weight:

16 kg [35 lb]

Included Spare Parts:

2x 0.4mm nozzles (one installed, one additional)

Connectivity:

Wi-Fi, Ethernet, USB