UltiMaker S5
The Ultimaker S5 is a powerful, low-cost solution that streamlines user production processes & concept development. Building on the capabilities of the Ultimaker S3, the Ultimaker S5 enhances printing performance with a larger build volume, effortless operation, and unparalleled reliability.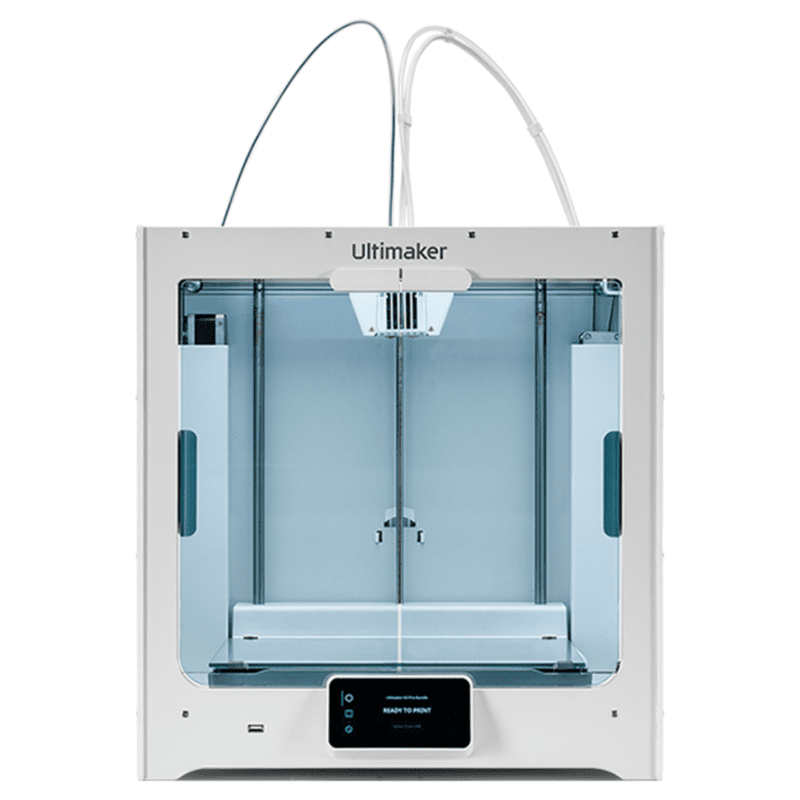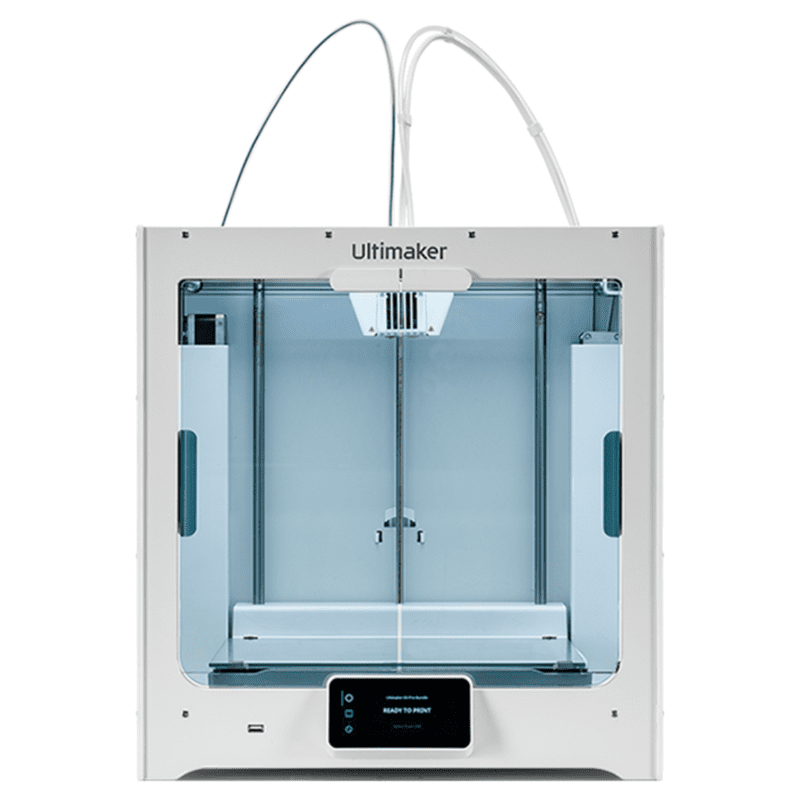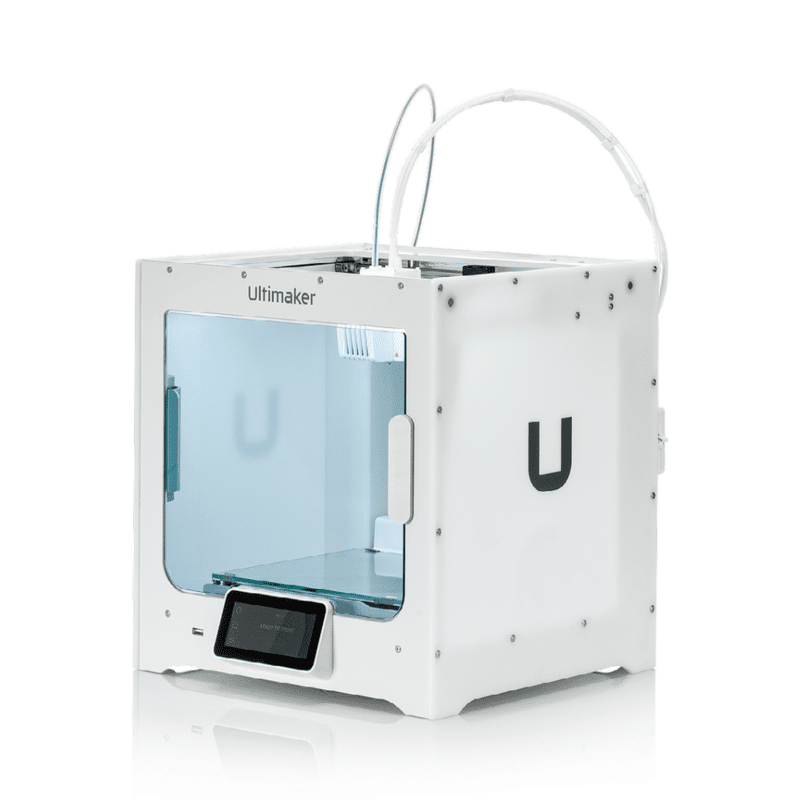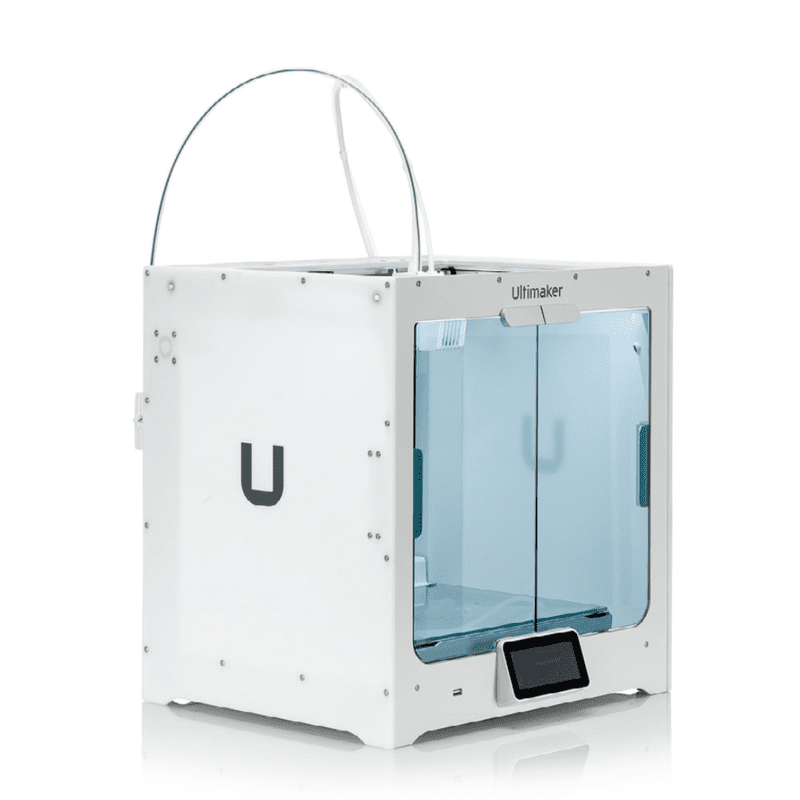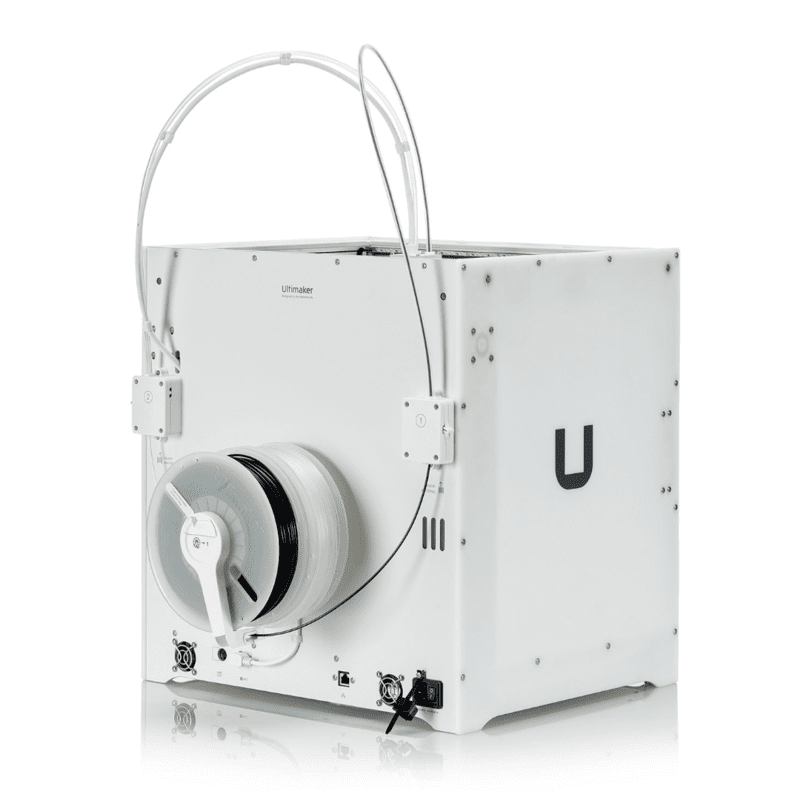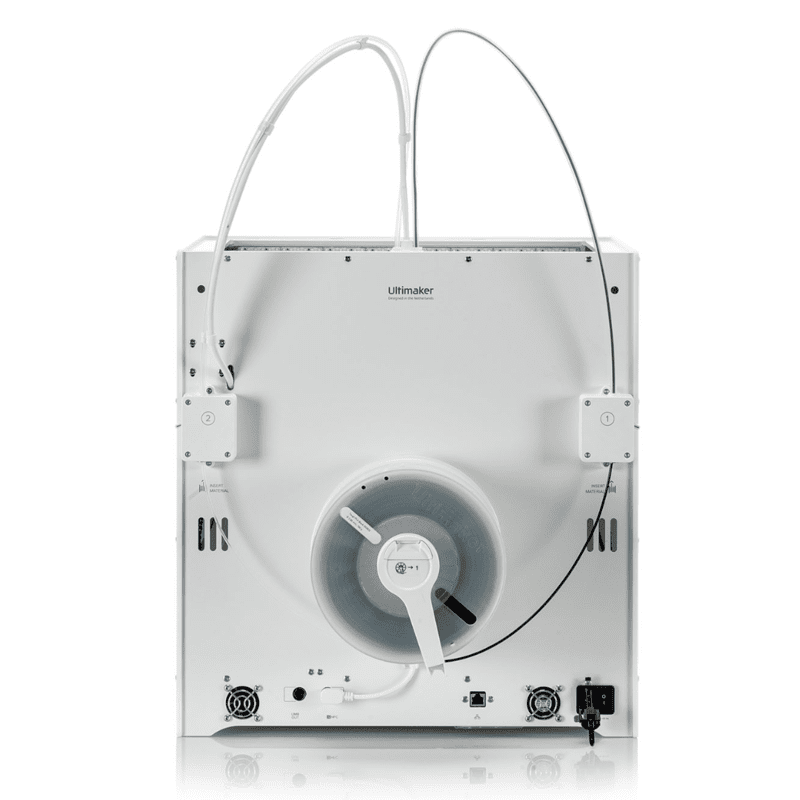 Product Details
Specifications
Engineered for uninterrupted operation and optimized uptime, the UltiMaker S5's unrivaled technical specifications guarantee unwavering performance. Crafted with you in mind, the UltiMaker S5 stands as a crucial component within the comprehensive UltiMaker 3D printing solution, a trusted preference of countless professionals across the globe. Explore the Ultimaker S5's:
Large Build Volume

Accommodates projects up to 330 x 240 x 300 mm (13 x 9.4 x 11.8 inches) in size.




High-Strength Filament Compatibility

Designed to work seamlessly with robust glass and carbon fiber filaments.

Precise Layer Resolution

Achieve intricate detailing with layer resolutions as fine as 20 microns (0.001 inch).

Versatile Filament System

Experience the freedom of an open filament setup, allowing the use of any 2.85 mm material.

User-Friendly Touchscreen

The 4.7-inch touchscreen interface has earned the prestigious iF Design Award in 2019.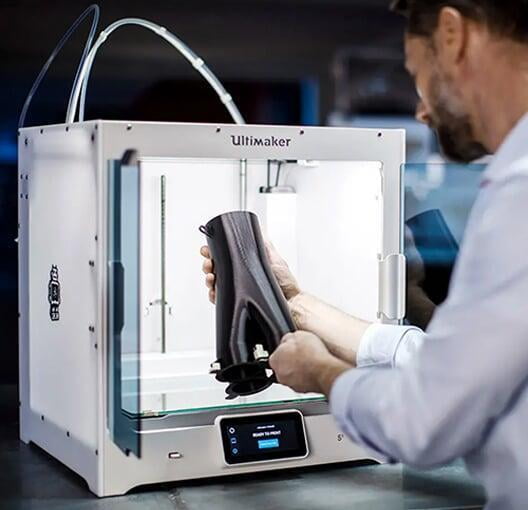 Sleek & Simple Design


The Ultimaker S5 packs powerful technology into a small footprint. With a simple, clean, & stylish enclosure, the S5 fits perfectly into any office or workspace. An enclosed front & tinted glass doors help to ensure the internal temperature and airflow are optimal. An intuitive touchscreen interface guides you through operation of the printer, and displays detailed status information. Frame lights provide visual feedback, and project clean white light to overview and inspect your print up close. And an embedded power supply gives the printer a clean footprint, making it ideal for shelf or rack mounting.

Greater Capability & Flexibility


The S5's swappable print cores allow for effortless, tool-free maintenance and maximum user control. With the ability to use different nozzle sizes (ranging from 0.8 mm for rapid prints to 0.25 mm for ultra-fine detail), users can expand their production standards to include more complex mechanical parts. The S5 offers two available print core slots in the print head, allowing users to quickly and easily select their desired combination for reliable dual-extrusion. Dual-extrusion capabilities allow the user to print with two different materials, including varying colors for aesthetic impact, or water-soluble support for full geometric freedom.

Seamless Workflows




With the Ultimaker S5, 3D printing becomes a smooth process through an integrated ecosystem of software products designed to work seamlessly with each other. High-speed Wi-Fi and LAN connectivity are built directly into the S5, and regular firmware updates with new features and improvements will ultimately enhance the printer's capabilities over time. The Ultimaker Cura software ensures a seamless workflow by allowing users to prepare prints, send them to the printer wirelessly, and monitor jobs remotely with the printer's integrated camera.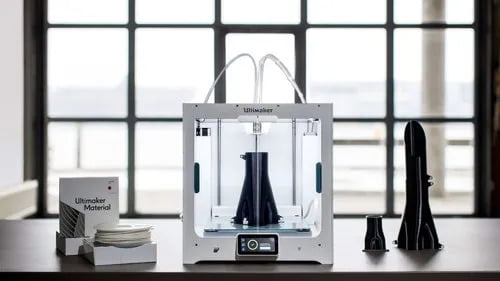 Key Features:
Larger build volume: 330 x 240 x 300 mm (13 x 9.5 x 11.8 inches)

Glass doors in front included

Full LED touch screen

Filament flow sensor with hardened components suitable for more abrasive filaments

Glass build plate included

Adaptive, enhanced bed leveling
UltiMaker S5
Print Head:

Dual-extrusion head with an auto-nozzle lifting system Swappable print cores

Extrusion Speed:

24 mm^3/s

Travel Speed:

30 - 300 mm/s

Nozzle Diameter:

0.4 mm Print Core (included), 0.25 mm, 0.4 mm, 0.6 mm, and 0.8 mm Print Cores available

Build Platform:

Heated glass build plate (maximum 140C)

Bed Leveling:

Active

Print Technology:

FFF

Build Volume:

33 x 24 x 30 cm [12.99 x 9.44 x 11.81 in]

Filament Diameter:

2.85 mm [.1122 in]

XY Positioning Precision:

6.9 microns

Z Positioning Precision:

2.5 microns

Printer Weight:

20.6 kg [45.3 lbs]

Shipping Weight:

29 kg [64 lbs]

Printer Dimensions (including Bowden tube/filament spool holder):

49.5 x 58.5 x 78 cm [19.48 x 23.03 x 30.7 in]

Connectivity:

WiFi, Ethernet, standalone via USB-drive

Average Operation Noise:

50 dBA

Storage Temperature:

0-32 C [32-90 F]

Supported File Types:

STL, OBJ, X3D, 3MF, BMP, GIF, JPG, PNG

Plugin Integration:

SolidWorks, Siemens NX