UltiMaker S7 Pro Bundle
The UltiMaker S7 Pro Bundle includes the all-new Ultimaker S7 & Ultimaker Material station.

Transform the UltiMaker S7 into a manufacturing powerhouse. 3x the material capacity. Automated filament handling. Humidity-controlled storage.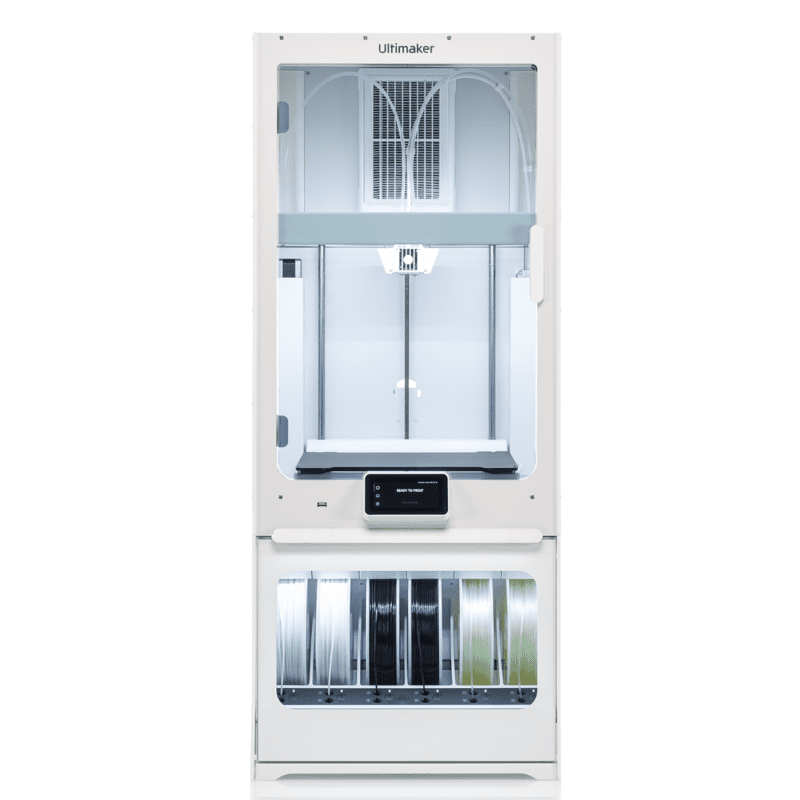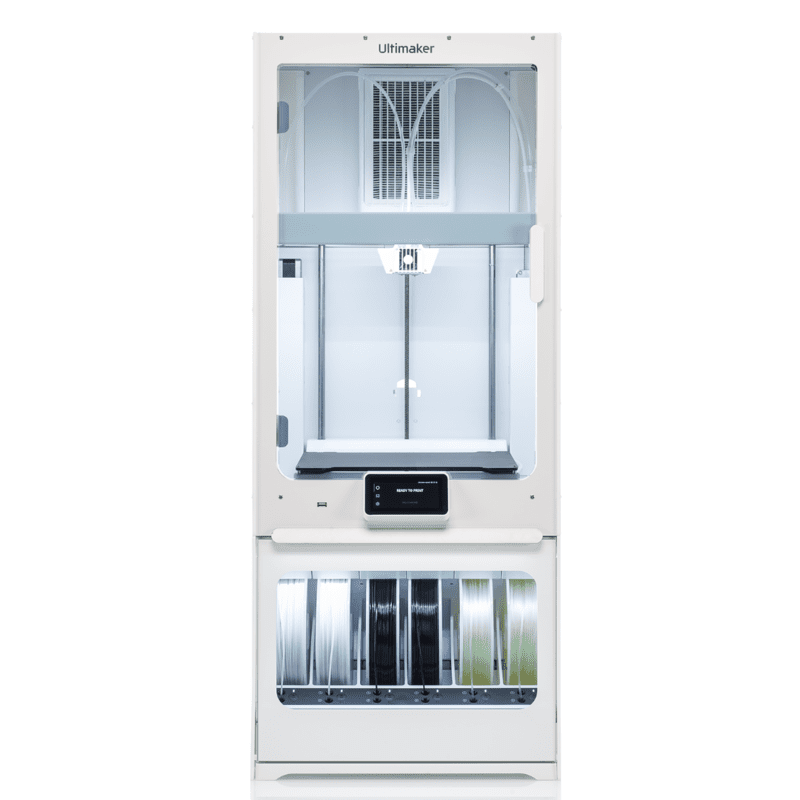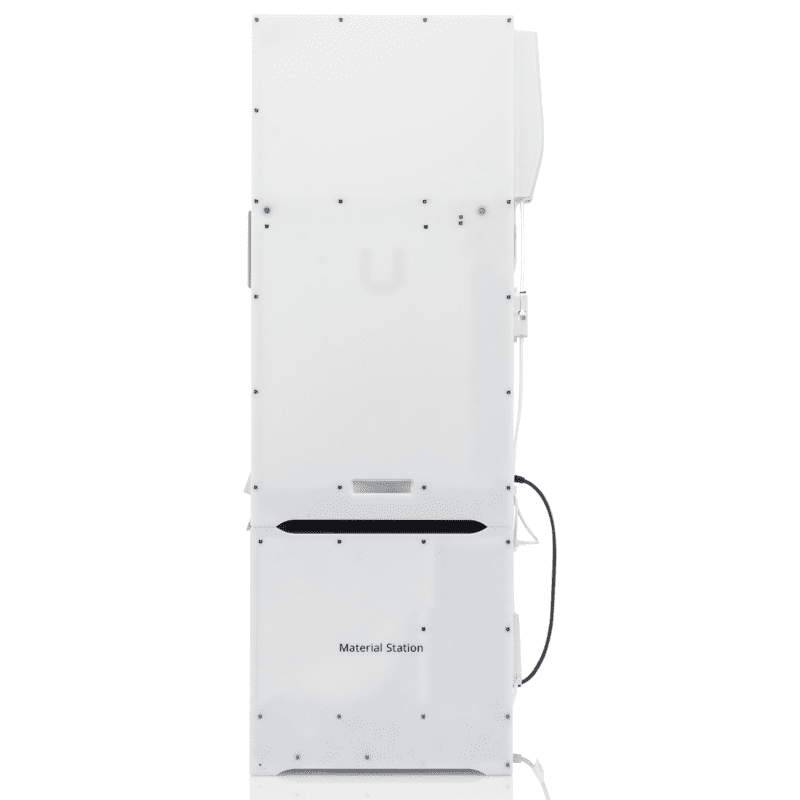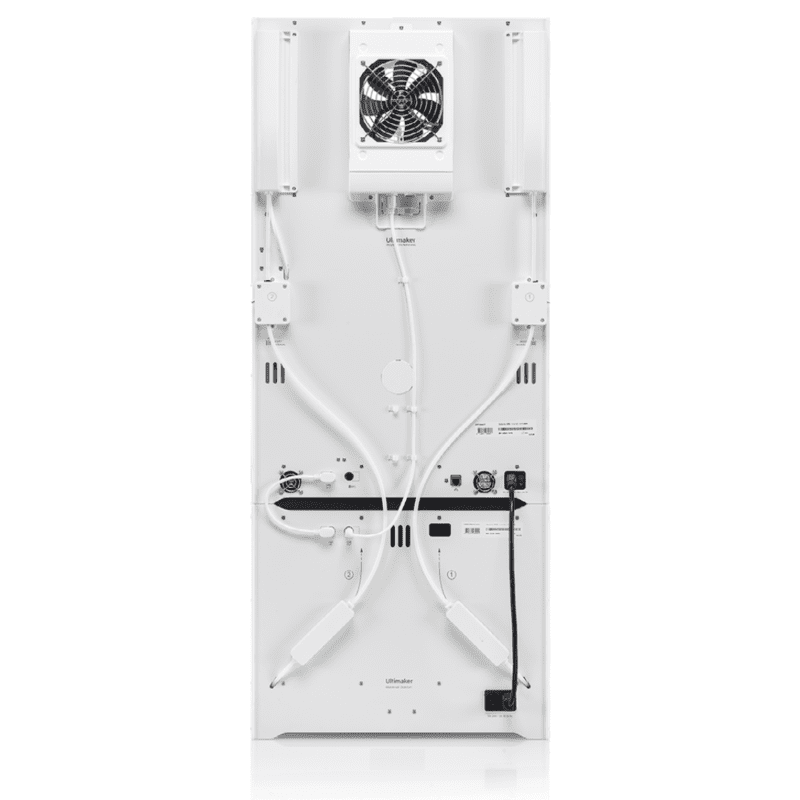 Product Details
Specifications
The UltiMaker S7 Pro Bundle provides users with:
A unique PEI coating allows quick and easy print removal, without the need for glue. Then snap it securely back in place for a huge increase productivity.
Probes the build plate with less electrical noise and more accuracy. Now you can truly start a print and walk away – confident in a perfect first layer.
Access the UltiMaker Cura features that speed up your workflow and increase print success – like intent profiles, easy remote printing, and more.
The redesigned print head detects potential flooding earlier. It also includes stronger magnets to ensure the print core door stays closed.
Integrated Air Manager

The UltiMaker S7 comes equipped with an integrated air manager, a feature that has undergone independent validation for its effectiveness in eliminating as much as 95% of the ultrafine particles* generated during the printing process. This advanced system operates while also ensuring a stable temperature within the build chamber, upholding optimal printing conditions. This combination of air purification and temperature control enhances both the printing environment and the quality of your prints.
*Ultrafine particles refers to minuscule airborne particles that can be produced during 3D printing.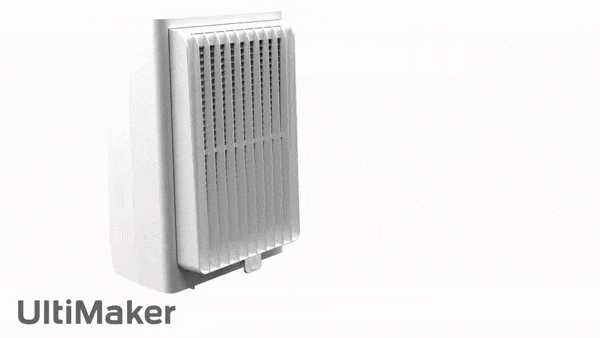 Unlock the complete UltiMaker platform through the UltiMaker S7, granting you entry to a comprehensive array of tools for initiating 3D printing endeavors. Safely oversee and track your printing processes with the UltiMaker Digital Factory, enhance your 3D printing expertise through e-learning modules available on the UltiMaker Academy, and take advantage of an extensive selection of materials and plugins via the UltiMaker Marketplace.
Compare to Other Solutions: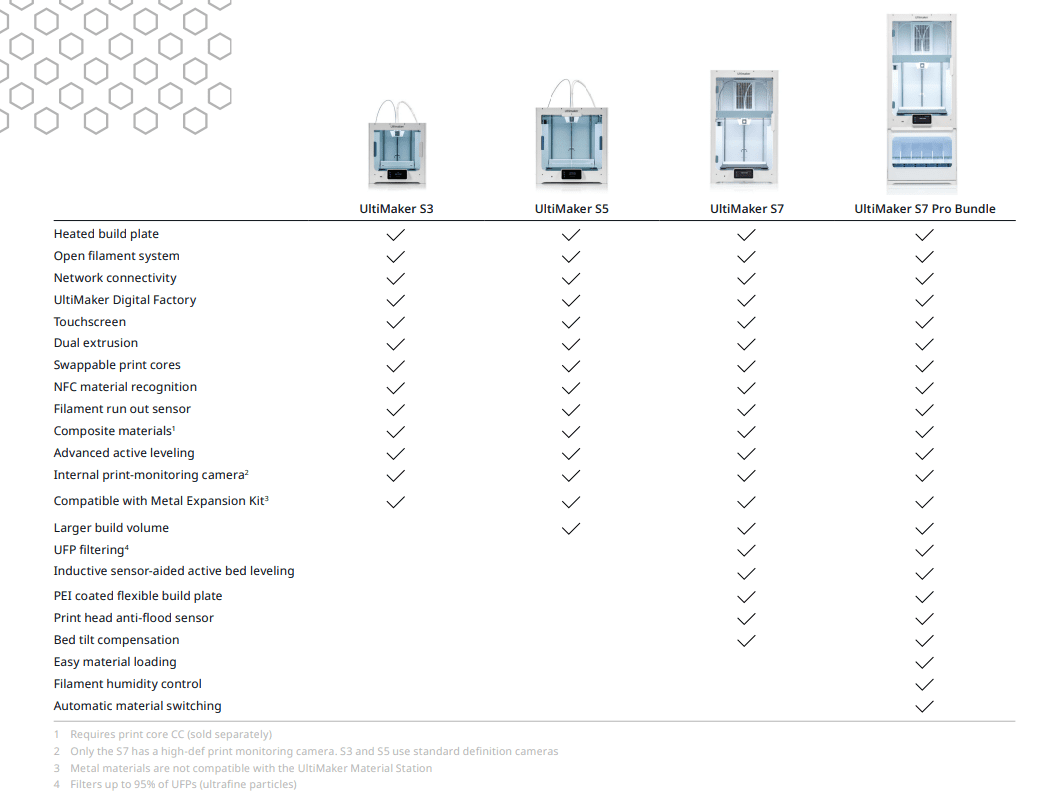 UltiMaker S7 Pro Bundle
Technology:

Fused Filament Fabrication (FFF)

Build Volume (XYZ):

330 x 240 x 300mm (13" x 9.4" x 11.8")

XYZ Resolution:

6.9, 6.9, 2.5 micron

Build Speed:

24mm3/s

Print Head:

Dual Extrusion

Tool Head System:

Swappable Print Cores

Includes Auto-Nozzle Lifting System:

Yes

Includes Material Flow Sensor:

Yes

Build Plate:

Double-sided PEI Coated Flexible Build Plate (20 - 140°C)

Nozzle Diameter:

0.4mm (included) 0.25mm, 0.6mm, 0.8mm (sold separately)

Operating Sound:

50 dBA

Connectivity:

WiFi / Ethernet / USB / cloud

LCD Screen:

Interactive Touchscreen

On-board Camera:

Built-in

Camera Resolution:

High Definition

Material Station's Feeder Type (included w/ Pro Bundle):

Dual-geared, Abrasion-resistant

Supported File Types:

STL, OBJ, X3D, 3MF, BMP, GIF, JPG, PNG

Output File Types:

G, GCODE, GCODE.gz, UFP

OS compatibility:

MacOS, Windows, and Linux