Sinterit FLEXA Performance
A New TPU material from Sinterit renowned for its exceptional strength and flexibility, making it the ideal choice for applications such as gaskets, flexible joint covers, vibration dampers, and any scenario where robust flexibility is a critical requirement.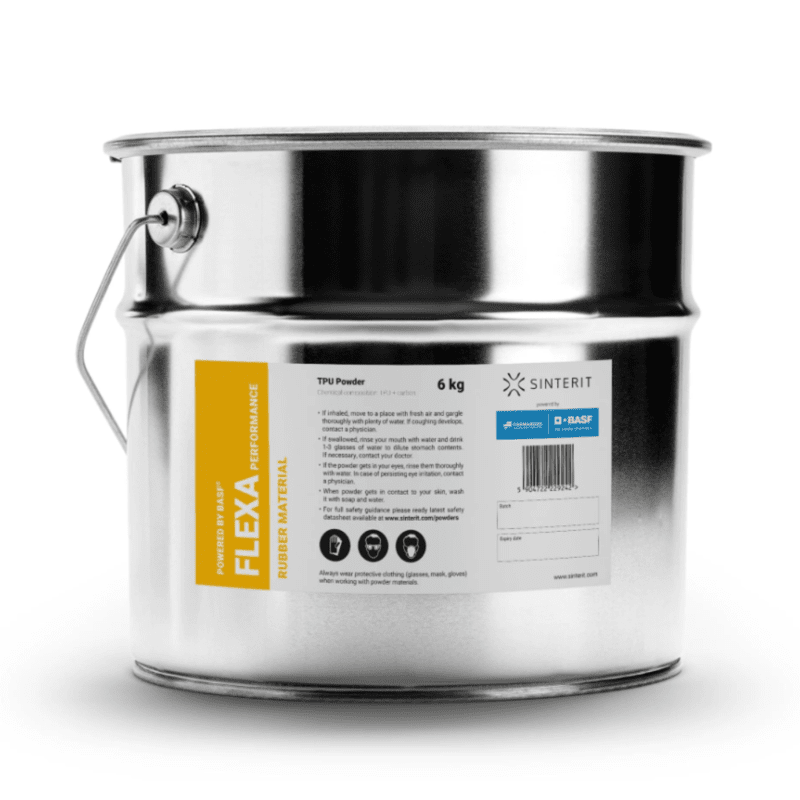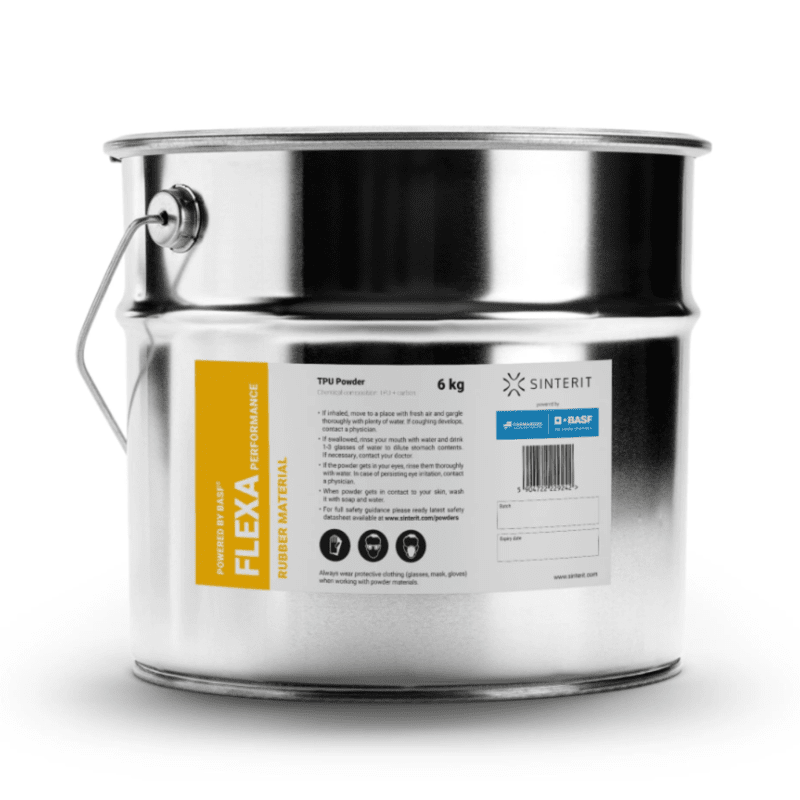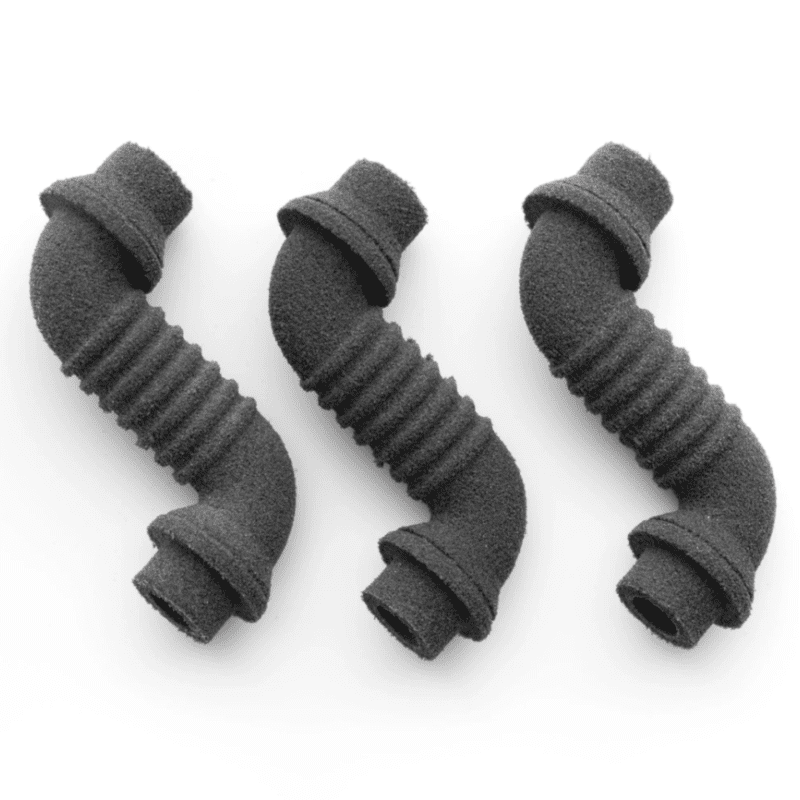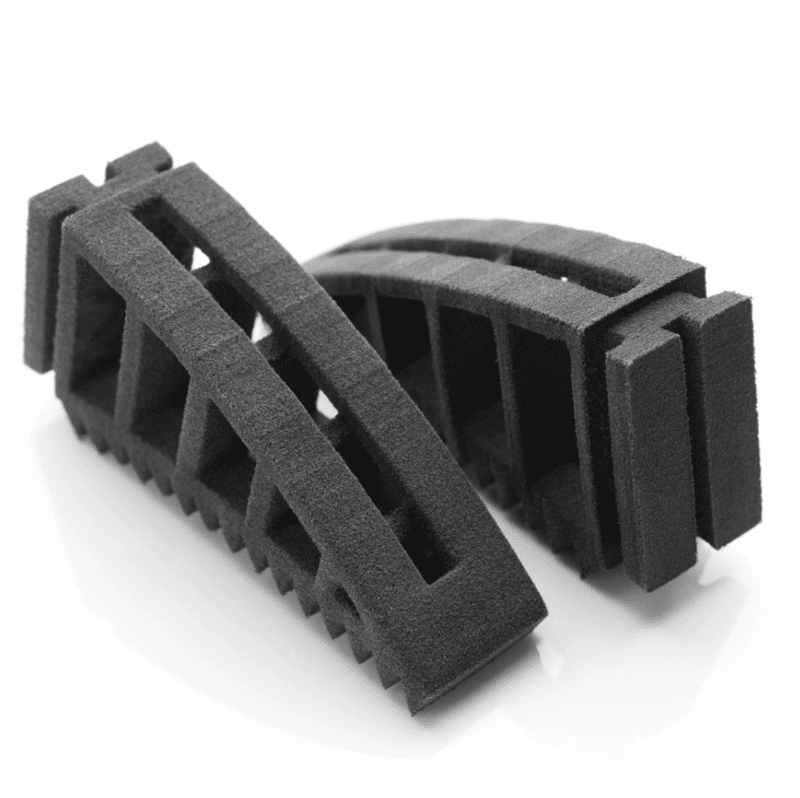 Product Details
Specifications
Impressive tear resistance

Exceptional mechanical performance

Highly resilient to repeated bending

Outstanding chemical resistance
Common Uses:
Footwear soles and insoles

Components for flexible vehicle covers

Sealing applications

Manufacturing tools
What is the Refresh Rate?
It is the ratio of a minimum amount of fresh powder needed in a mixture of material used in an SLS 3D printer. A lower refresh ratio means better cost-efficiency of the material.


The amount of needed fresh powder is automatically calculated by our software and shown on the printer screen after the print job is finished. Just add shown amount of material into the mixing cycle of used material and you can start your next job with refreshed material

To start SLS 3D printing you need the powder starter pack. After that, you'll only need to refresh the powder you own with fresh powder.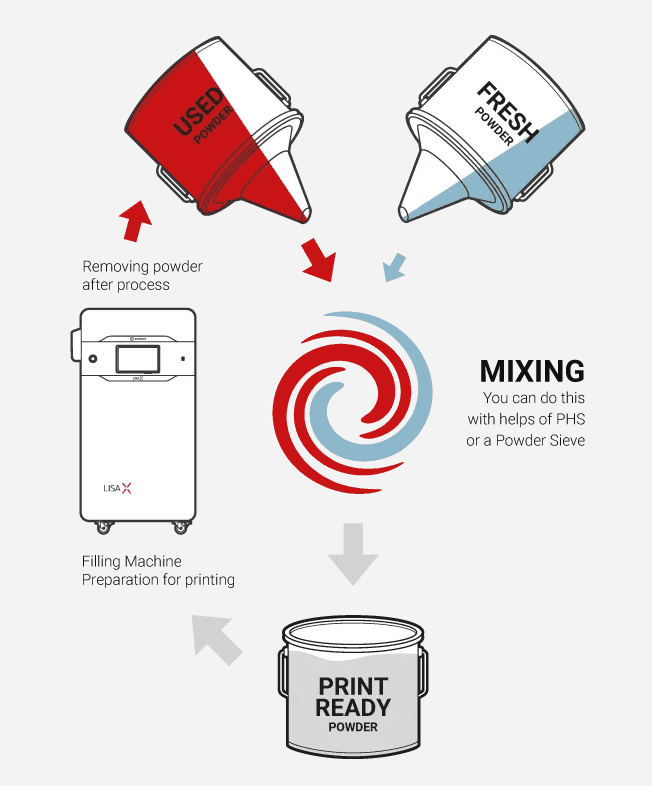 Sinterit FLEXA Performance
Material type:

TPU

Dedicated for:

Lisa X

Software:

Sinterit Studio Advanced

Material refreshing ratio:

20%

Nitrogen needed:

no

Color:

light grey

Tensile Strength:

5 MPa

Elongation at Break:

100 %

Shore hardness in type A scale:

81-86

Softening point (Vicat, A50):

PN-EN ISO 306:2014-02

Melting point:

internal procedure