Sinterit FLEXA Grey
General purpose elastic TPU material for prototyping. Reasonable elongation with ease of use.
LISA
LISA X
LISA PRO
NILS 480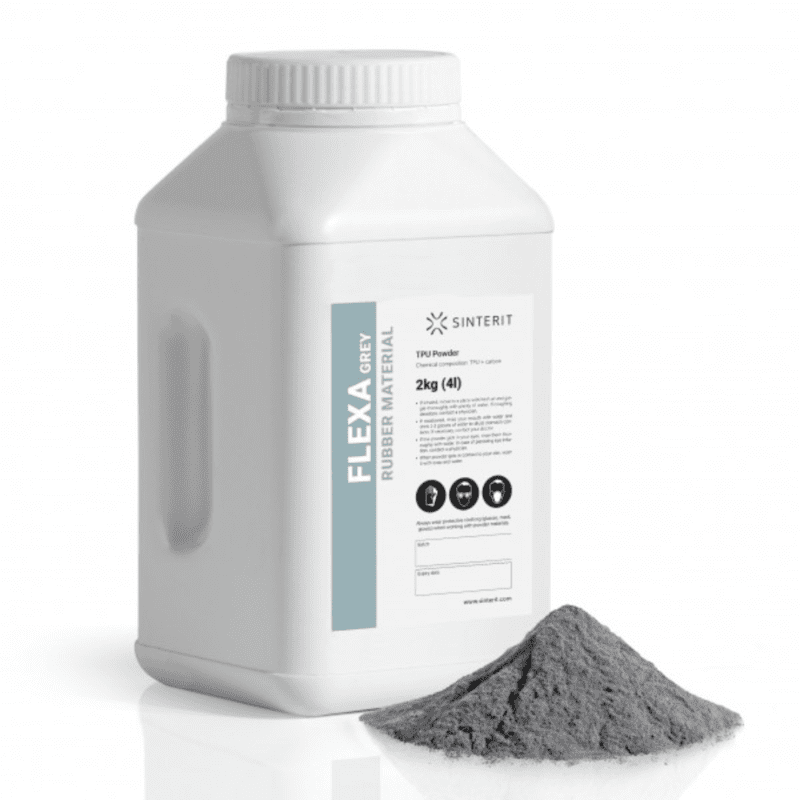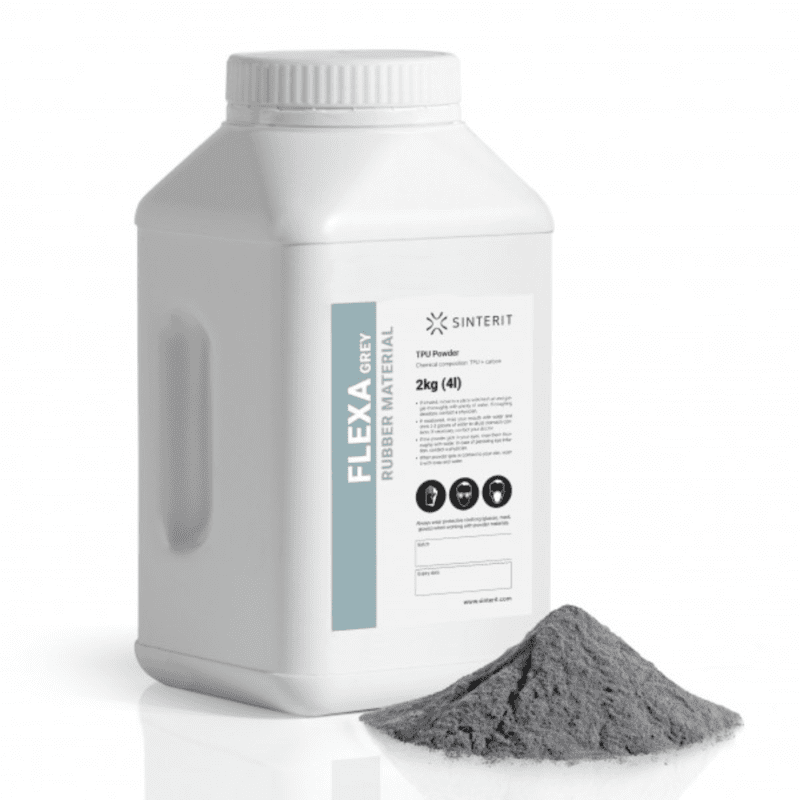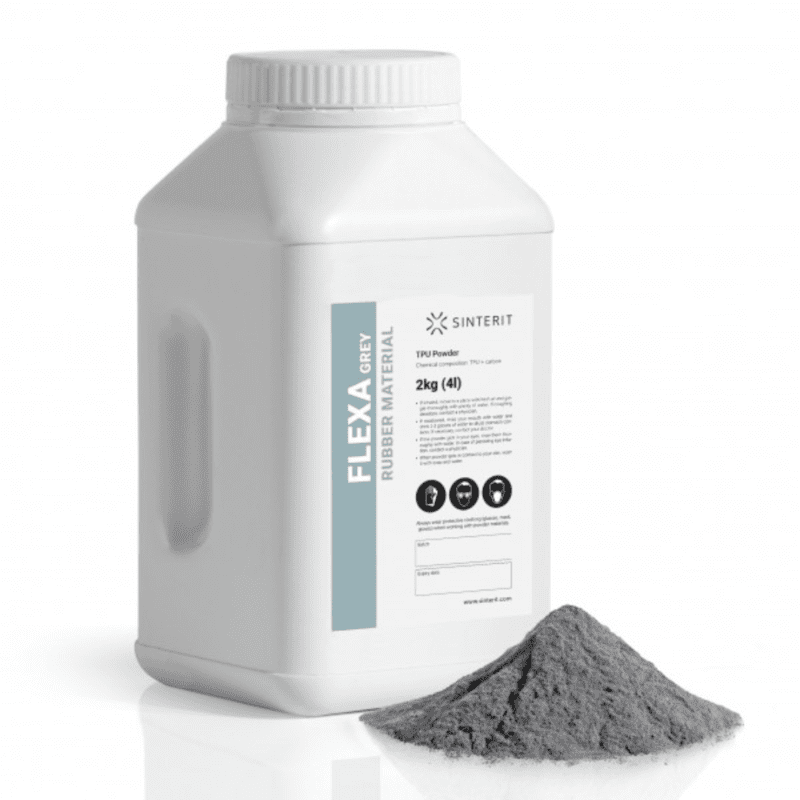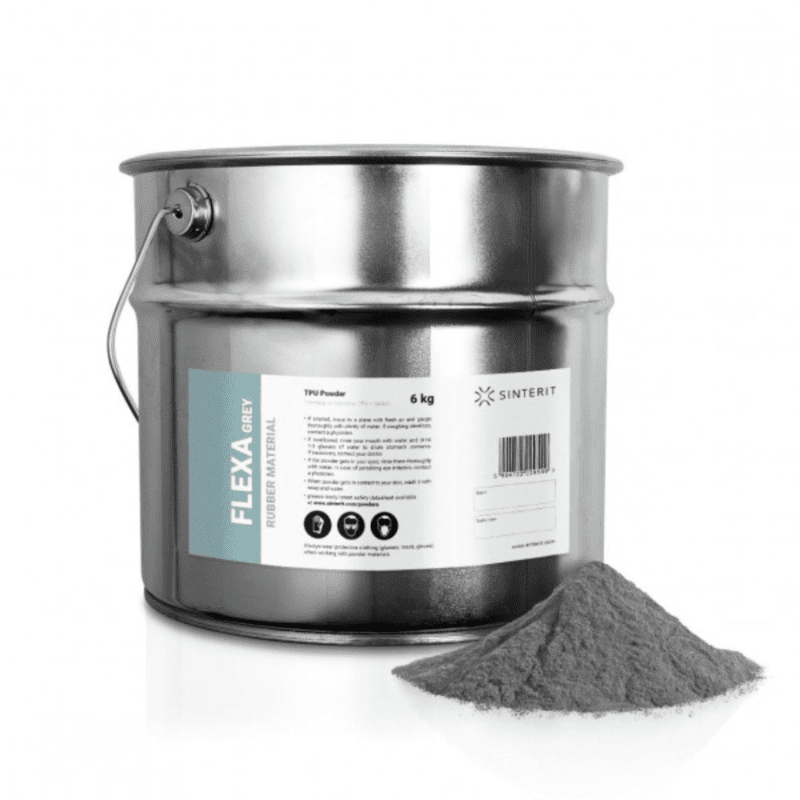 Product Details
Specifications
Functions:
Flexible prints with increased extensibility

Adjustable hardness

100% Reusable
Standard rubber items

Prototypes & Design

Shock & Vibration absorbers

Protectors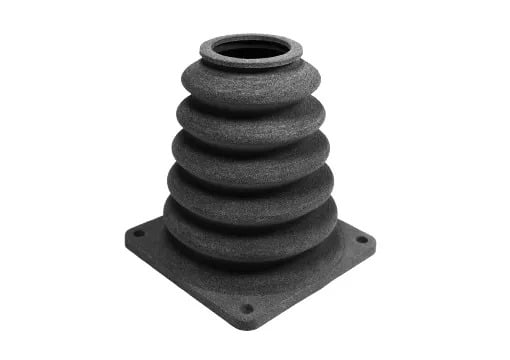 What is the refresh rate?
It is the ratio of a minimum amount of fresh powder needed in a mixture of material used in an SLS 3D printer. A lower refresh ratio means better cost-efficiency of the material.
The amount of needed fresh powder is automatically calculated by our software and shown on the printer screen after the print job is finished. Just add shown amount of material into the mixing cycle of used material and you can start your next job with refreshed material.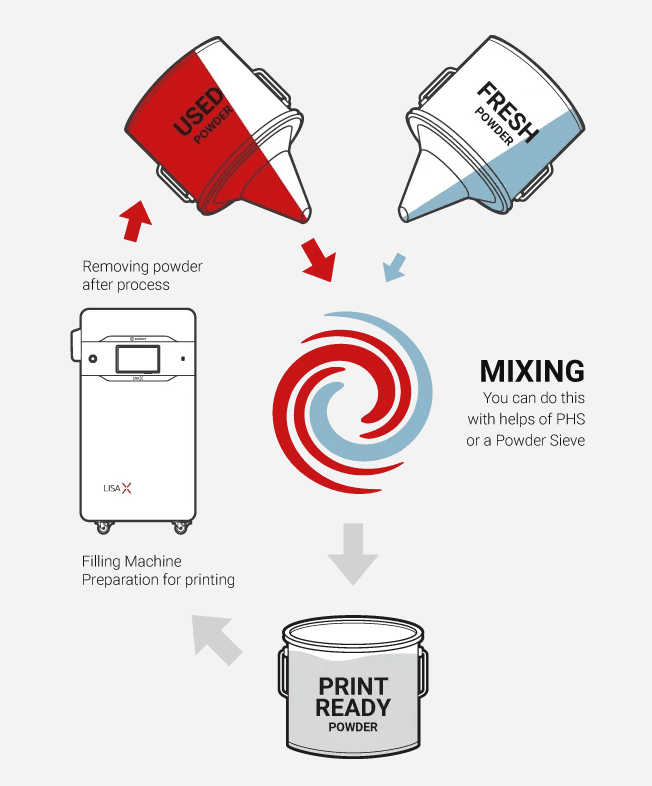 Sinterit Flexa Grey
Material type:

TPU

Software:

Sinterit Studio Basic

Material refreshing ratio:

0%

Nitrogen needed:

No

Color:

Grey

Tensile Strength:

3.7³ MPa

Elongation at Break:

136 %

Shore hardness in type A scale:

70 / 90

Melting point:

160 °C

Softening point (Vicat method type A50):

67.6 °C