Sinterit Powder Handling Station
Supporting Sinterit device designed to make post-processing and powder recovery as clean as possible.
Compatible with Sandblaster, Sandblaster SLS, & ATEX Vacuum cleaner

Clever SLS workspace optimized for all Sinterit printers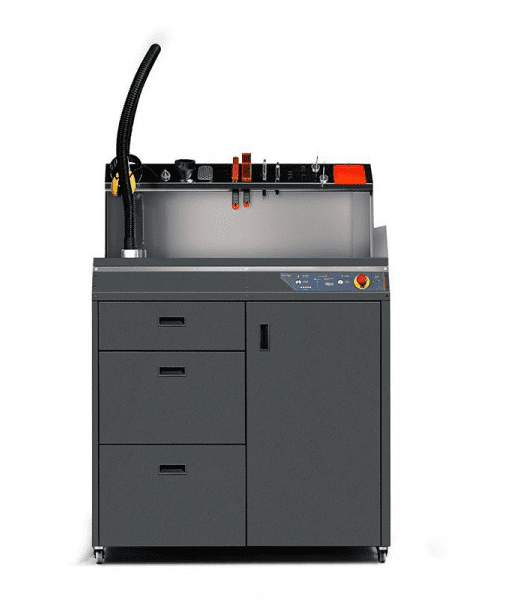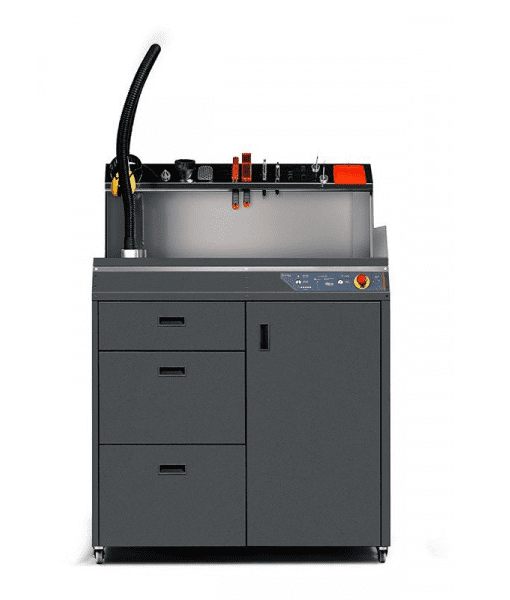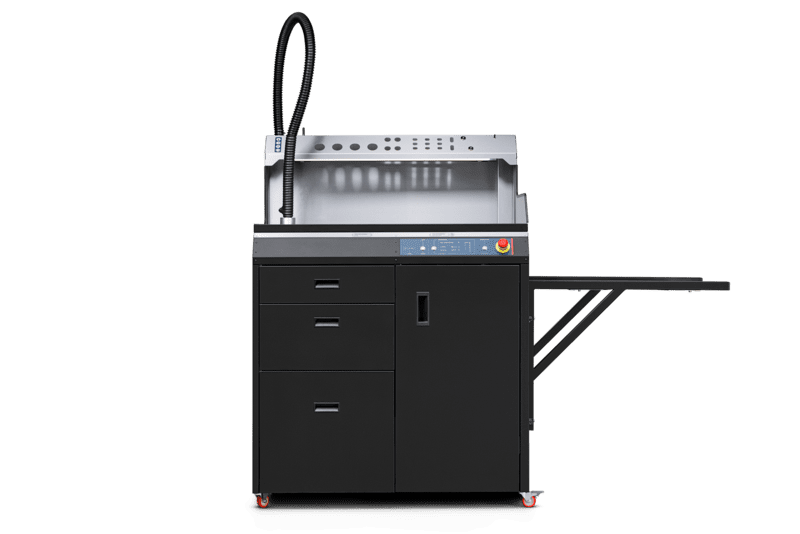 Includes:

3D printed vacuum attachments designed for depowdering

Purposeful storage space – three drawers

Shelving for tools with built-in LED lighting

Built-in sieving module and a powder separator

20-litre powder container

Remote control capability for sandblasting, vacuuming, & powder collection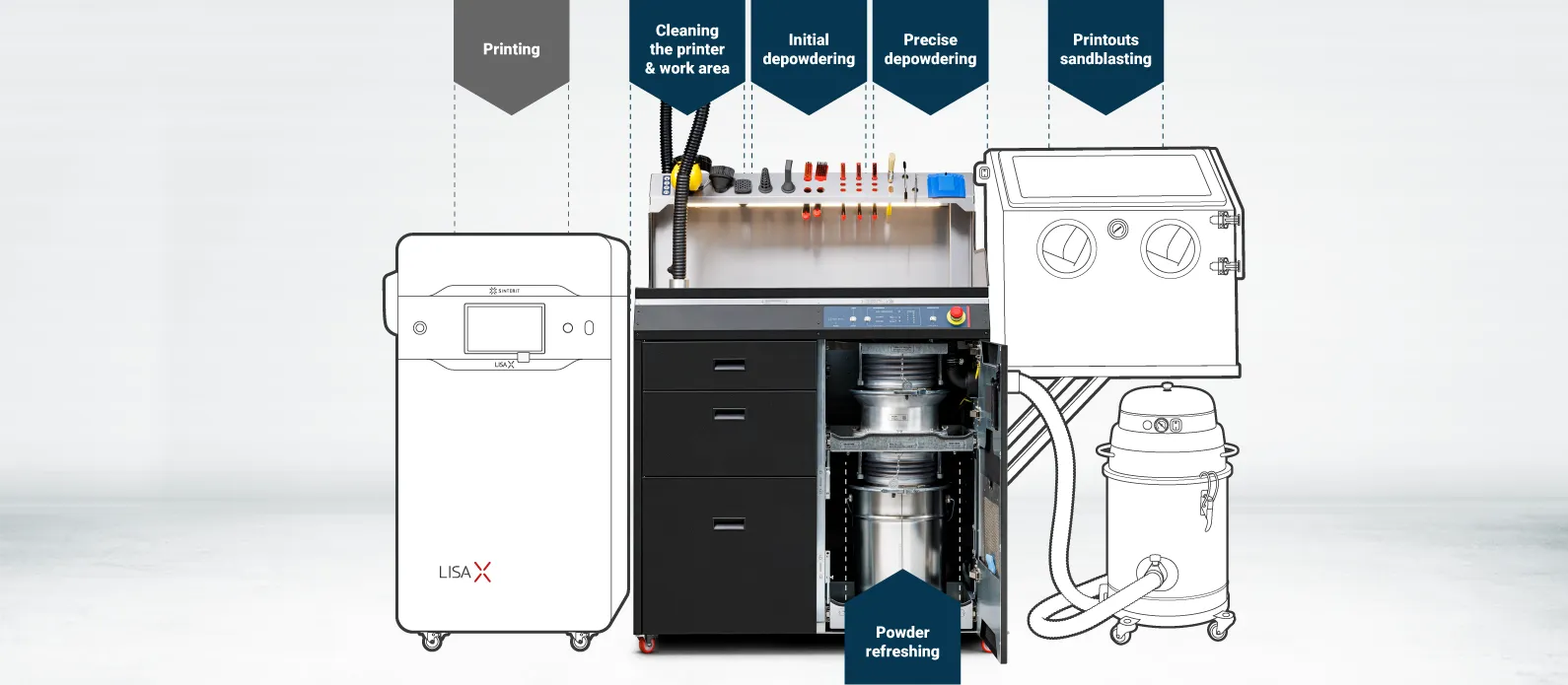 Build-in connections for vacuum and sandblaster
The PHS comes with convenient connections for the Sinterit ATEX Vacuum and sandblasting solutions.
Advanced powder collecting system
All elements of our collecting system (the cleaning hose, powder chamber, powder separator, powder sieving module, and container) work to maximize powder recovery, allowing you to reuse powder and drive down costs.
Control panel
Enables you to operate all of the interconnected devices from a single console and shows the time you'll need to complete the sieving process.
Other essential accessories
The PHS set also comes with nozzles for depowerdering and detailed vacuuming, a powder wiper, a tube brush, two powder chamber grids, and two containers.
​

700 x 1000 x 1800 [mm] / 27.6 x 39.4 x 70.9 [in]

160 kg / 352.7 lbs

​

1700 x 2200 x 1800 / 66.9 x 86.6 x 70.9

​

230 [V] AC, 50/60 [Hz] or 110 [V] AC 50/60 [Hz]

​

110/230 V AC, 12 VDC 6.67 A, 80W