Sinterit Powder Sieve
A powder sieve designed for Sinterit SLS 3D printers.
Automates the powder sieving process, making it faster, easier & cleaner. Allows for the reuse of printing powder, ultimately making for a cost-effective purchase.
Holds up to five liters of powder, reducing manual labor requirements

A four-inch touchscreen

Built-in camera & WiFi capabilities, allowing for easy operation & monitoring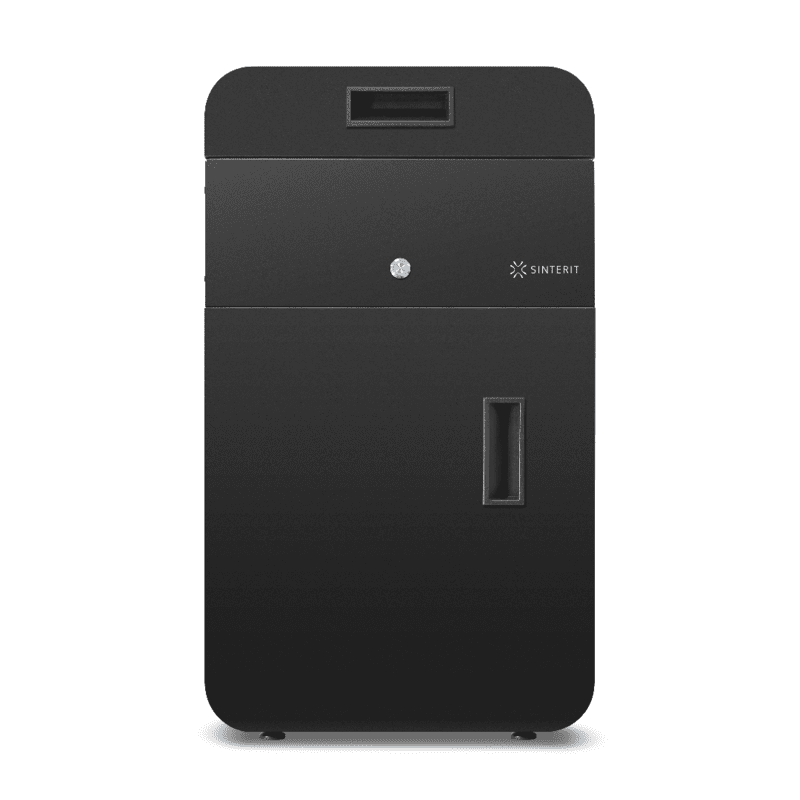 Clean used Sinterit Powder in just 18 minutes. Simply place your used powder into the powder sieve & press the button. The used powder is then automatically sifted, removing any lumps, contaminants, or impurities & producing a greater amount of usable material. This process ultimately minimizes your overall production cost & workflow.
| | |
| --- | --- |
| ​Sieving Time: | ​18 [min] |
| Dimensions: | ​330 x 340 x 600 [mm] (13.0 x 13.4 x 23.6 [in]) |
| Weight: | ​22.5 [kg] 49.5 [lbs] |
| Powder capacity: | ​5 [l] (1.3 [gal]) |
| Operating Voltage: | ​12 [V], 2 [A] , 50/62 [Hz] |
| Maximum Power Consumption: | ​24 [W] |
| Size of Package: | ​380 x 380 x 620 [mm] ( 15.0 x 15.0 x 24.4 [in]) |
| Package Weight: | ​24 kg (52.8 [lbs]) |
| Certification: | ​CE, FCC |