UltiMaker Print Core AA
Ultimaker Print Cores are compatible with all Ultimaker printer models that support dual extrusion. They are fast-changing for an efficient workflow & the ability to print with a wide variety of materials.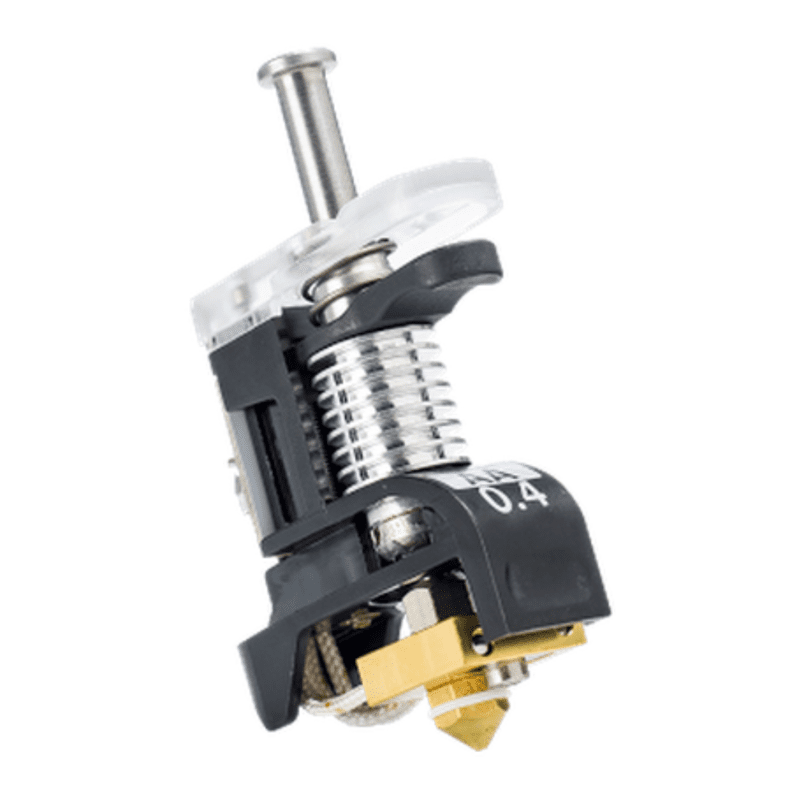 Supported Materials:
Print Core AA (Build Core): PLA, ABS, CPE/PETG, Nylon, and more!




Print Core BB (Support Core): PVA




Print Core CC: NylonX, Abrasives, Composites, Glow in the Dark PLA, Carbon Fiber material




Compatibility: UltiMaker S3, S5 and S7



Material Compatibility:
Achieve consistent, top-notch 3D printing outcomes by tailoring nozzle geometry to suit each material, whether it's an engineering build material or a soluble support material.
Swift Swapping:
Easily exchange print cores and transition between various material combinations to streamline your workflow, saving time.
Extensive Material Selection:

Access a vast array of materials, including Nylon, PLA, ABS, CPE, and PVA, as well as CPE+, PC, TPU 95A, PP, PVA, and Breakaway.
Precise Temperature Control:

Ensure an optimal printing temperature with automatic and precise temperature readings, enhancing print quality.
Nozzle Size Options:

Select between 0.25 or 0.4 mm nozzles for superior detail and surface finish, or opt for a 0.8 mm nozzle for faster print speeds.
Enhanced Reliability and Durability:

Improve 3D printing results with a new silicone cover that prevents filament leakage into the extruder.
Lifetime Support:

Wherever you are in the world, our certified partners provide free, lifetime support to keep your printing endeavors running smoothly.