Bambu Lab X1-Carbon Combo
*Limited Stock — Expected Shipping Time: Beginning of January
The Bambu Labs X1 Carbon Combo is known for its advanced capabilities, such as built-in camera monitoring, dual automatic bed leveling, and the versatility to print with various colors & materials.
The X1 Carbon Combo can handle materials at temperatures reaching up to 300°C, and it also provides a generous build volume of 256 x 256 x 256mm. Along with this, it incorporates AI-driven inspection to ensure a flawless initial layer and is able to accommodate up to 16 different colors in a single print job.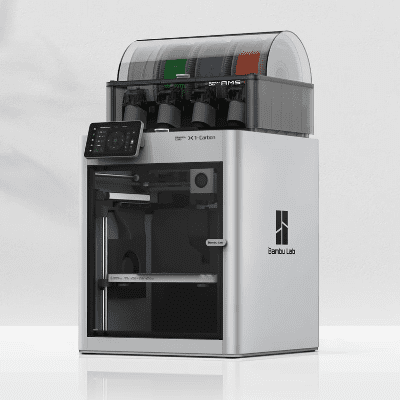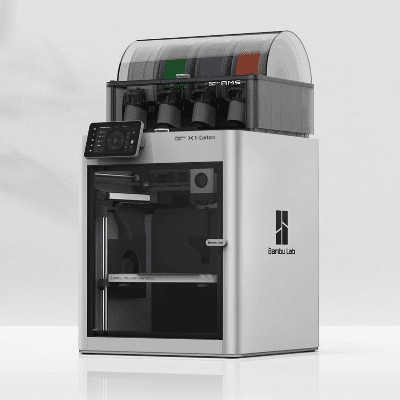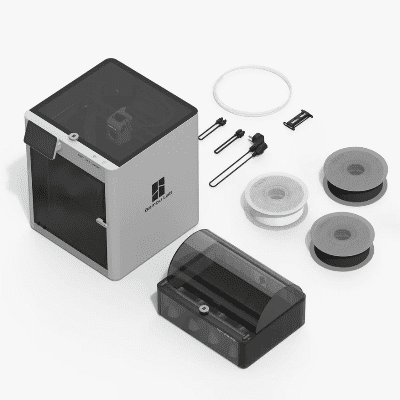 Product Details
Specifications
Dual-Automated Bed Leveling
Our Dual Automated Bed-Leveling system ensures enhanced reliability. It employs both lidar and analog force sensors to provide an additional layer of redundancy for bed leveling.
Initial Layer Inspection by AI
Fed up with waiting for that initial layer to complete? Our lidar sensor can assess your initial layer, allowing you to return to other tasks.
Rest assured, our AI diligently watches out for any spaghetti, ensuring your printer remains safe from this menace, giving you peace of mind.
Bambu Lab X1-Carbon Combo
Build Volume (W×D×H):

256 × 256 × 256 mm³

Nozzle:

0.4 mm Hardened Steel Included

Hotend:

All-Metal

Max Hot End Temperature:

300 ℃

Filament Diameter:

1.75 mm

Supported Filament:

PLA, PETG, TPU, ABS, ASA, PVA, PET Ideal for PA, PC, Carbon/ Glass Fiber Reinforced Polymer

Build Plate Surface:

Bambu Cool Plate, Bambu Engineering Plate Included

Max Build Plate Temperature:

110℃@220V, 120℃@110V

Max Speed of Tool Head:

500 mm/s

Max Acceleration of Tool Head:

20 m/s²

Electrical Requirements:

100-240 VAC, 50/60 H, 1000W@220V, 350W@110V