Ultimaker 3/3 Extended Advanced 3D Printing Kit
The Advanced 3D Printing Kit for the Ultimaker 3 is designed to ensure an even smoother, more reliable 3D experience, especially when printing with engineering materials. The items provided in the kit help minimize printer downtime and significantly increase print success rates.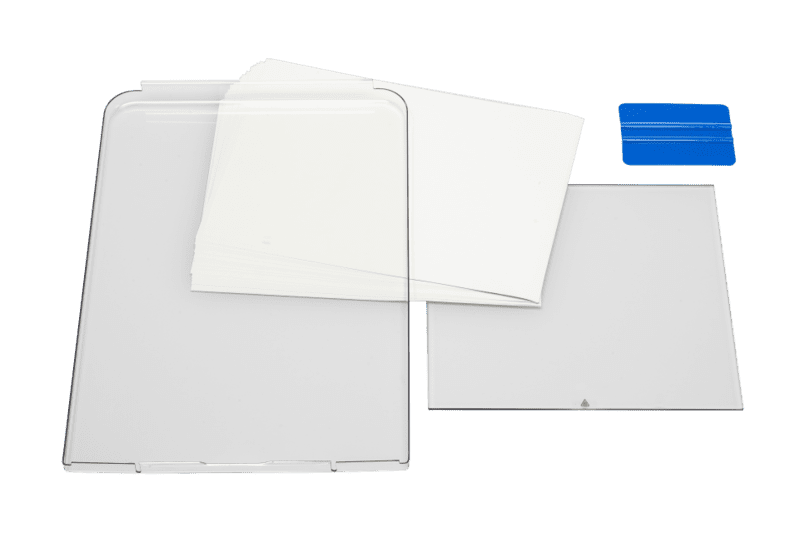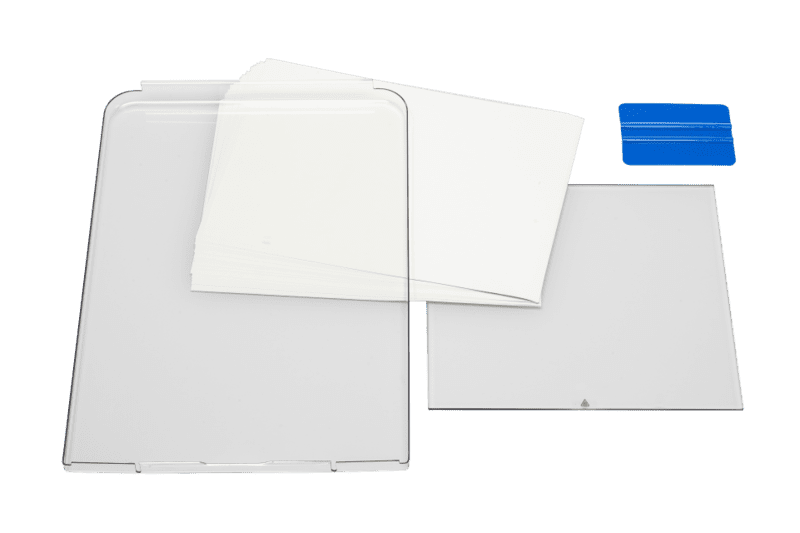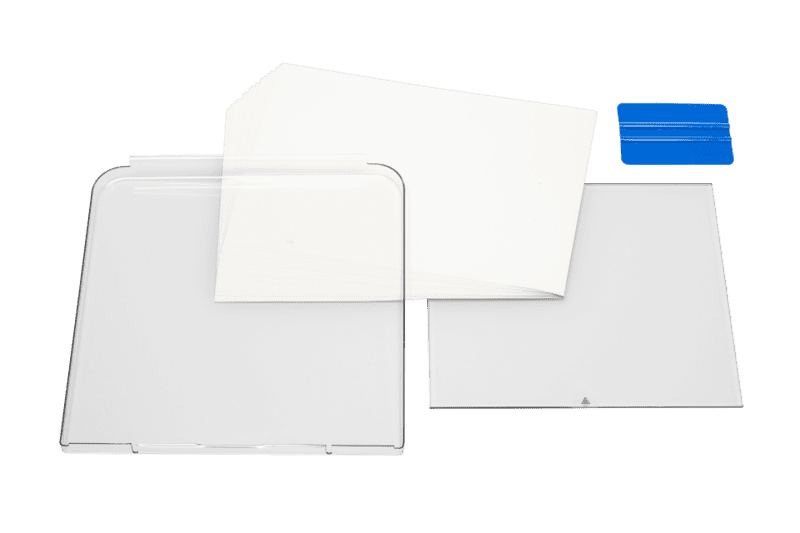 What's included?
The Advanced 3D Printing Kit for the Ultimaker 3 contains the following items:


Front enclosure


The front enclosure is very effective when using materials that are prone to warping or delaminating. It stops heat from escaping, creating a constant temperature of 45 ºC, while also protecting the print from external influences. The stable environment ensures that the printed material cools down more slowly and that the temperature is more evenly distributed throughout the print. This helps lower shrinkage and decreases the risk of warping and delamination.

Adhesion sheets


The adhesion sheets improve build plate adhesion and can be used with most materials. They make a great alternative to a glue stick and are designed for multiple uses. To create a flat printing surface, it is important to ensure the sheet is applied correctly to prevent air bubbles.

Glass plate


In addition to the above add-ons that increase reliability while printing, the Advanced 3D Printing Kit also features a glass plate. This extra glass plate means you no longer have to wait to remove the finished print from the Ultimaker 3 printer. Instead, you can quickly swap the glass plate for a new one, allowing you to directly start a new print, which minimizes downtime.