Sinterit PA11 Onyx FRESH
Bio-derived nylon powder with great mechanical properties and impact strength. Great for elements working in difficult conditions.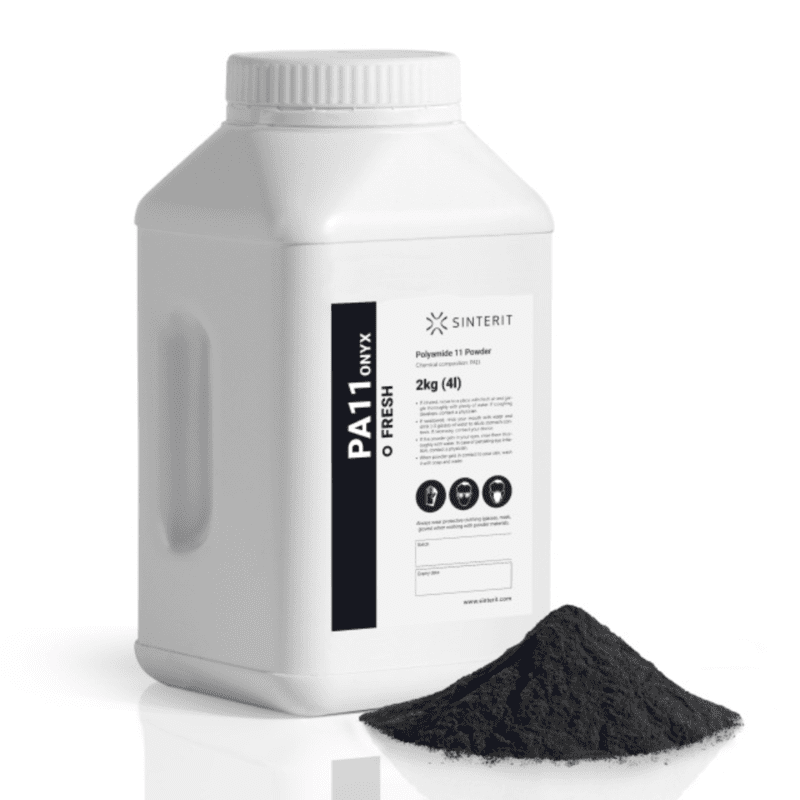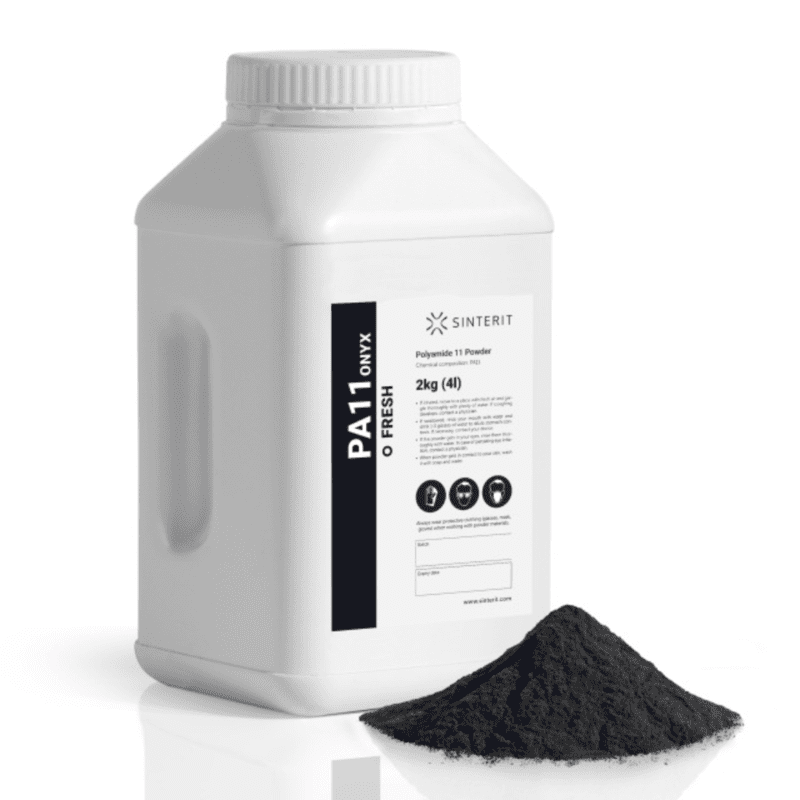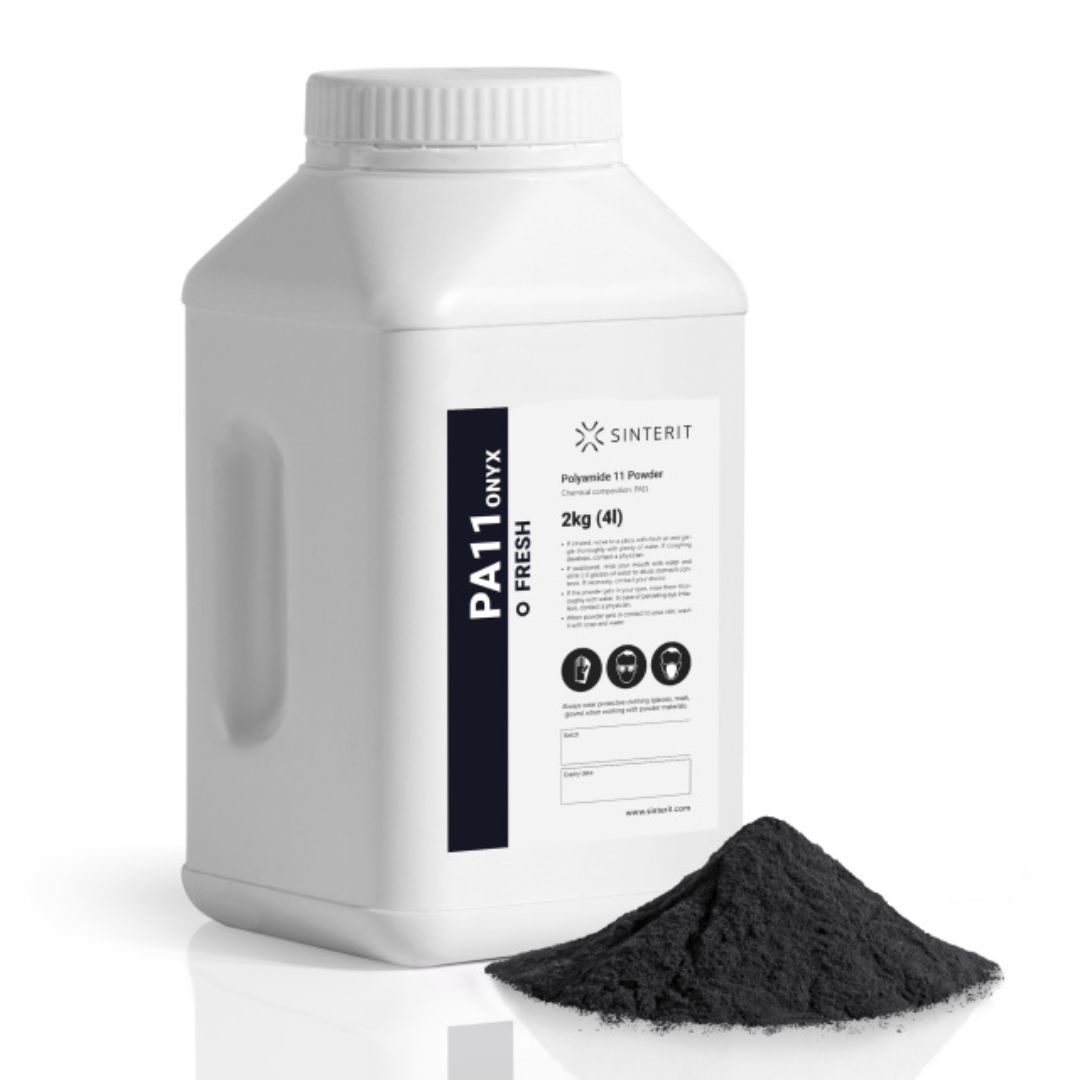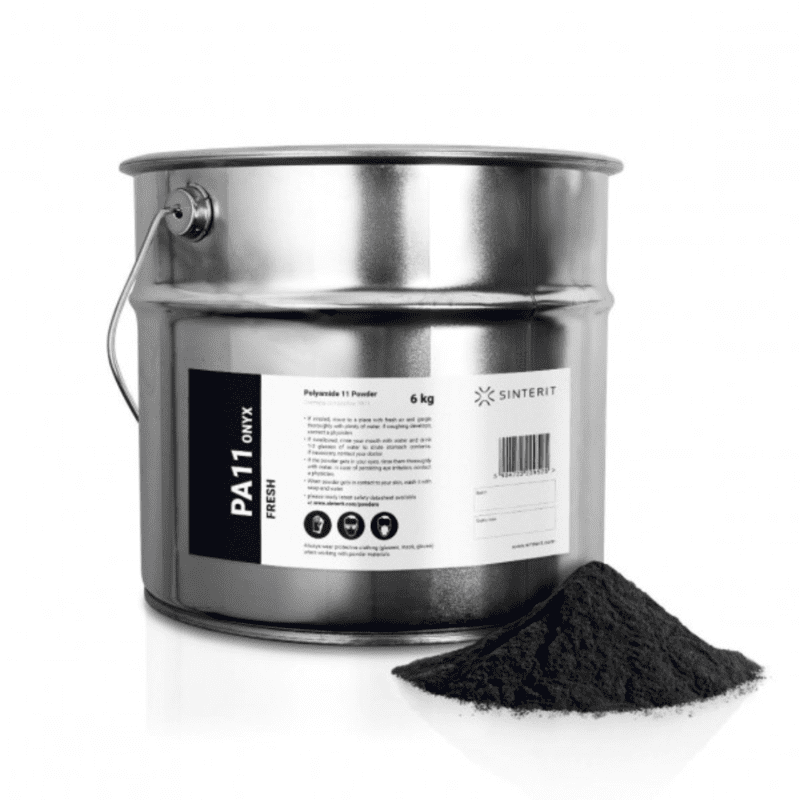 Product Details
Specifications
Features:
High mechanical strength




High impact strength




Dimension Stability




High ductility



Final parts
Functional prototypes

End-use parts




Living hinges




Holders
What is the Refresh Rate?
It is the ratio of a minimum amount of fresh powder needed in a mixture of material used in an SLS 3D printer. A lower refresh ratio means better cost-efficiency of the material.

The amount of needed fresh powder is automatically calculated by our software and shown on the printer screen after the print job is finished. Just add shown amount of material into the mixing cycle of used material and you can start your next job with refreshed material

To start SLS 3D printing you need the powder starter pack. After that, you'll only need to refresh the powder you own with fresh powder.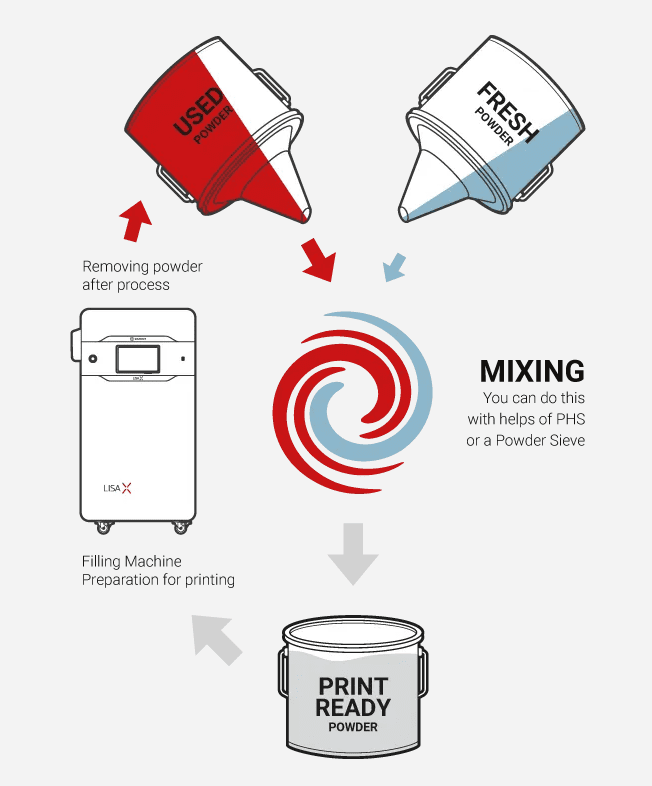 Sinterit PA11 Onyx Fresh
Material type:

Nylon 11

Software:

Sinterit Studio Advanced

Material Refresh Ratio:

33%

Nitrogen needed:

yes

Color:

black

Tensile Strength:

48 MPa

Tensile modulus (Young):

1680 MPa

Flexural Strength:

62 MPa

Impact strength Charpy method (unnotched):

179+ kJ/m2

Melting point:

200 [°C]

Heat deflection temperature:

47 °C / –