Sinterit PA12 Smooth Fresh
A cost effective powder with excellent surface resolution. Perfect for detailed objects and general prototypes.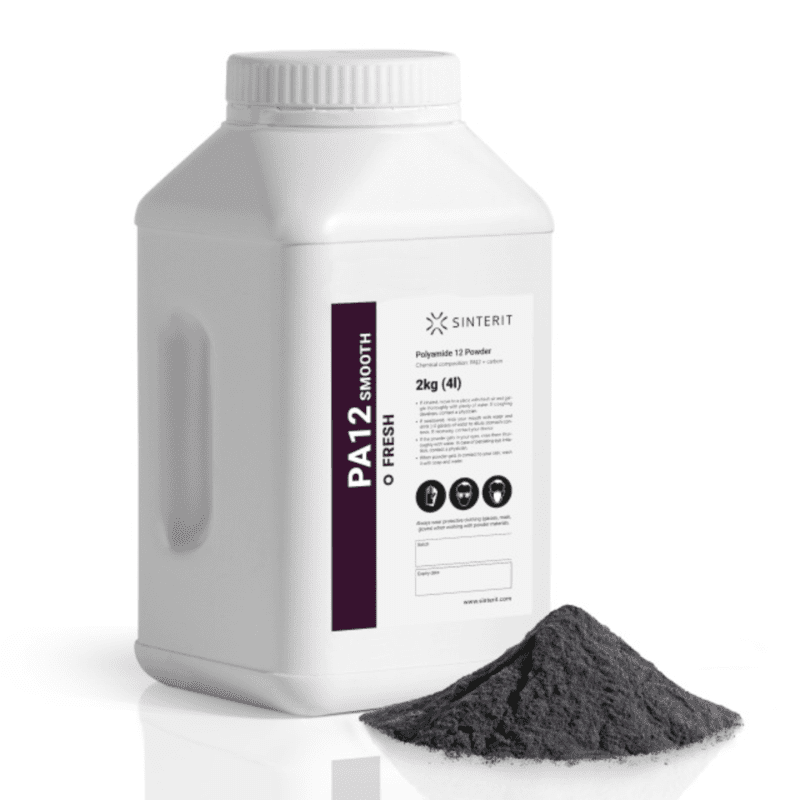 Product Details
Specifications
Key Features of the Sinterit PA12 Smooth:
Good quality-to-price ratio

Excellent quality print surface and details

High chemical resistance

Ideal for functional prototyping, detailed printouts, and more
Detailed Printouts

Complex Spatial Shapes

Structural or Mechanical Elements

Functional Prototypes or Final Parts

Chemically Resistant Objects
What is the refresh rate?
It is the ratio of a minimum amount of fresh powder needed in a mixture of material used in an SLS 3D printer. A lower refresh ratio means better cost-efficiency of the material.
The amount of needed fresh powder is automatically calculated by our software and shown on the printer screen after the print job is finished. Just add shown amount of material into the mixing cycle of used material and you can start your next job with refreshed material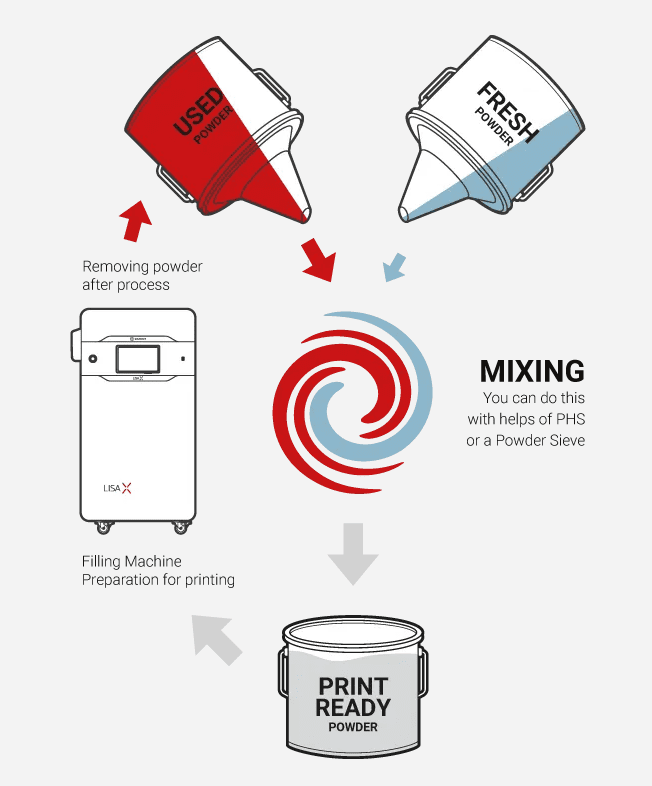 How should I store the printing powder?
Store the powder at room conditions ( ~23°C and 50% humidity – the lower humidity the better)

Always store the material in a sealed dry box/container.

Do not leave the container open.

Clean the machine directly after printing and store the material immediately after removing the print cake.

Do not let the powder stay in the printer for more than a couple hours.

Put a few silicone absorbers in the container (but don't add them to the printer)
Sinterit PA12 Smooth Fresh
Technology:

Powder for Selective Laser Sintering (SLS) 3D Printing

Material Type:

Nylon 12

Software:

Sinterit Studio Basic

Material refreshing ratio:

22%

Color:

Navy Grey

Nitrogen Needed:

No

Tensile Strength:

32 MPa

Tensile Modulus (Young):

1470 MPa

Flexural Strength:

47 MPa

Impact Strength Charpy Method (unnotched):

16 kJ/m2

Melting Point:

185°C

Heat Deflection Temperature (HDT A/B):

68°C / –